A Guide To Developing A Kids Education Games App Like ABC Kids
Mobile app development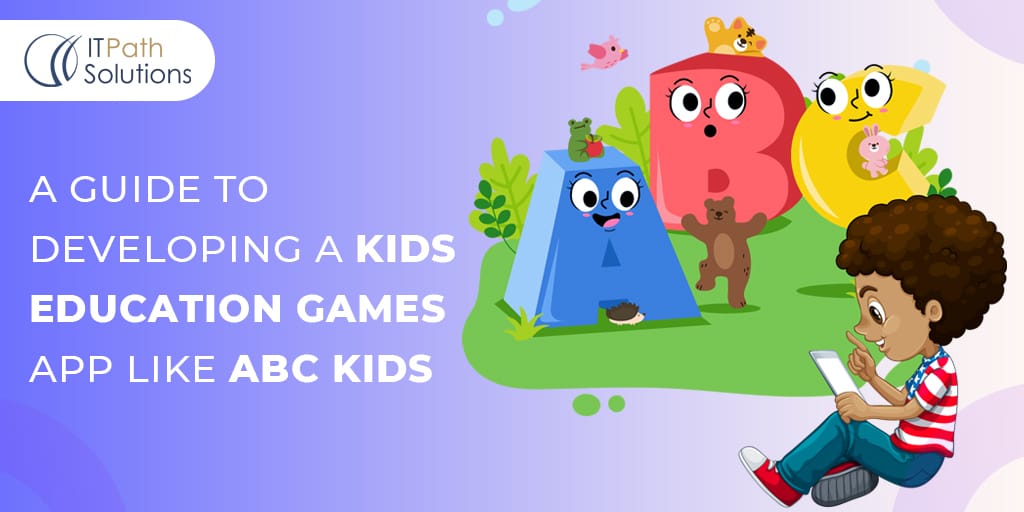 The global revenue of e-learning apps was $3912 million in 2012. Which raised to $8955 million in 2017. As per the survey, The global e-learning market was calculated to be USD 144 billion in 2019 is projected to rise to 374.3 billion by 2026
In this digital era, every basic component of industries are shifting into digital platforms. Education, which is the most vital component, has been affected by cutting-edge and innovative technology. Traditional way of education has been tremendously replaced by modern and improved ways of learning. One such game changing way, that has given a new face and opportunities to education like Kids Educational Mobile Games. Education games bring learning and fun to one place for kids. 
Online learning has become mainstream in recent years
Kids Education Games apps are one of a kind of associated game-based learning apps, that are primarily designed for education purposes. Kids Education games apps provide a learning platform where people, especially kids can learn various topics, subjects, concepts, or skills. Education e-Learning gaming apps offer smartest and innovative ways of teaching methods as they allow kids to learn subjects by just playing fun games.
Brief overview of ABC Kids App and its features
The ABC Kids App is an educational mobile application designed to help young children learn and reinforce their alphabet, phonics, and other foundational literacy skills. It provides an engaging and interactive learning environment for children in their early years of education. The ABC Kids App aims to make learning the alphabet and foundational literacy skills enjoyable and accessible for young children, helping them develop a strong foundation for future learning. The blog will provide a comprehensive overview of the features offered by ABC Kids app, which will serve as a reference point for developing a custom Kids education game app with similar functionalities.
Key Features For Kids Education Games App
Alphabet Learning
Interactive and engaging activities that help children learn and recognize the alphabet. This can include letter tracing, letter matching, and letter sounds.
Phonics Lessons
A comprehensive collection of phonics lessons that teach children the sounds associated with each letter. The app can provide audio examples and visual cues to enhance learning.
Vocabulary Building
A wide range of vocabulary words organized by categories such as animals, colors, shapes, and more. Children can explore and learn new words through interactive games and exercises.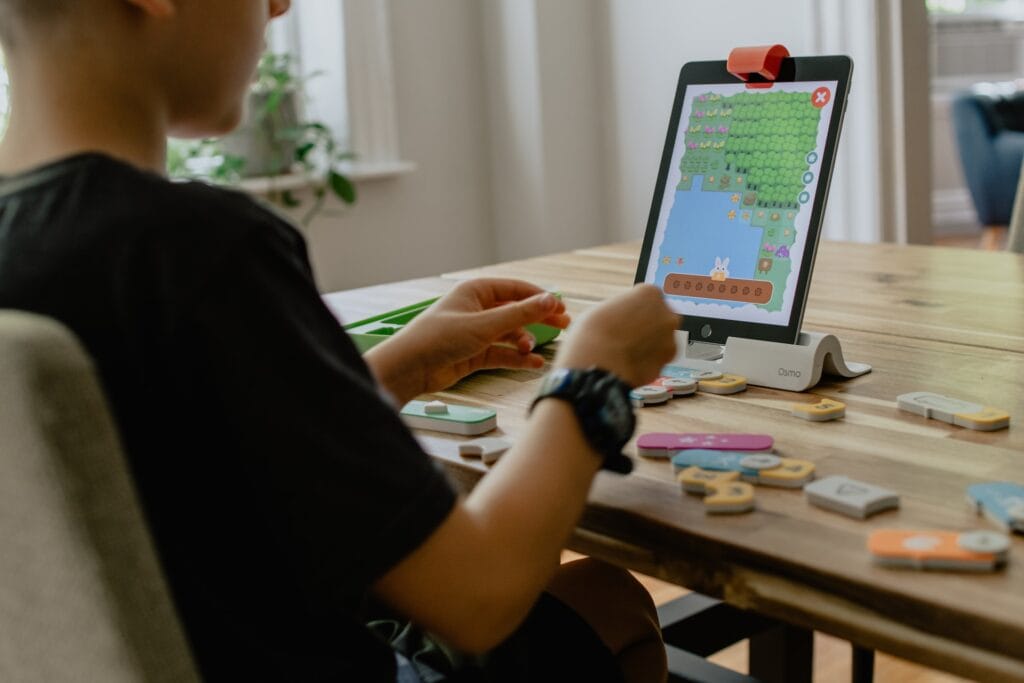 Online learning apps helps children learn various topics faster
Spelling Practice
Fun spelling activities that encourage children to spell words correctly. The app can provide hints and rewards for successful attempts, making it an enjoyable learning experience.
Reading Comprehension
Engaging stories and passages designed to improve reading comprehension skills. The app can include questions and quizzes to test understanding and reinforce learning.
Interactive Games
Various educational games that reinforce concepts such as counting, matching, sorting, and problem-solving. These games can be designed to be entertaining while promoting learning.
Progress Tracking
This feature allows parents to track their child's progress and identify areas that need improvement. Parents can get detailed reports and performance summaries.
Customizable Profiles
Support for multiple user profiles, allowing each child to have their own personalized learning experience based on their age and skill level.
Offline Access
The ability to download content for offline access, ensuring that children can continue learning even without an internet connection.
Parental Controls
Built-in parental controls to manage screen time, restrict access to certain features or content, and ensure a safe and age-appropriate learning environment.
Multilingual Support
This feature provides options to switch between different languages to cater to a diverse user base and promote language learning.
Voice Recognition
Integration of voice recognition technology to encourage children to practice pronunciation and receive feedback on their speaking skills.
Interactive Stories
Engaging stories with interactive elements, allowing children to actively participate in the narrative and develop their imagination and creativity.
Offline Activities
Printable worksheets and coloring pages that can be accessed and completed offline, providing additional learning resources beyond the app.
Regular Content Updates
Continuous addition of new content, activities, and games to keep the app fresh and provide ongoing educational opportunities.
Monetizing Kids Education Game Apps
Developing Kids Education games apps can become one of the most potential business ideas for businessmen and startups, not just learning for kids. Due to the rapidly growing demand of e-learning and education games apps development. Developing kids education games apps by hiring iOS and android app developers can generate a lot of revenue for your business that you can't imagine.
In App Purchase
Your kid education game apps offer the easiest way to monetize by selling courses. Here users would pay only for the courses of the game they want to play at that moment.
Subscription
Another big option for monetization is Subscription. To get full access to courses on  your game apps, users are required to pay a subscription fee. Users can take monthly, yearly and life-time subscriptions to get access to lecturers, papers, courses, videos, etc.
Ads Model
This is a very effective business model for monetizing a kids education app. You can help in bringing traffic to big brands by selling your space of kids education apps for their advertisement.
Ecommerce Integration
You can generate earning options by e-Commerce integration on your kids education game apps. There are few things that can add uniqueness to your application. It could be teaching tools and other things and you can monetize these things. You can sell workbooks, stationery, printable and other items that kids can relate to with your kids education game for students.
Conclusion
Developing Kids Education Apps are quite an interesting and growing market to invest in. Ideas of developing kids learning apps can become one of the most potential businesses for businessmen and startups. With features such as Alphabet Learning, Phonics Lessons, Vocabulary Building, Spelling Practice, Multilingual Support can help kids to enhance their learning with fun experiences. With the massive growth of Kids education games apps, there is increasing demand for mobile app development companies and game developers for kids. If you want to build kids education games apps like ABC Kids, drop us a line below and connect app development experts here.
Posted on June 15, 2023 by Keyur Patel