Winning the Mobile Market: Why Your Business Needs Tailored iOS Apps ?
Mobile app development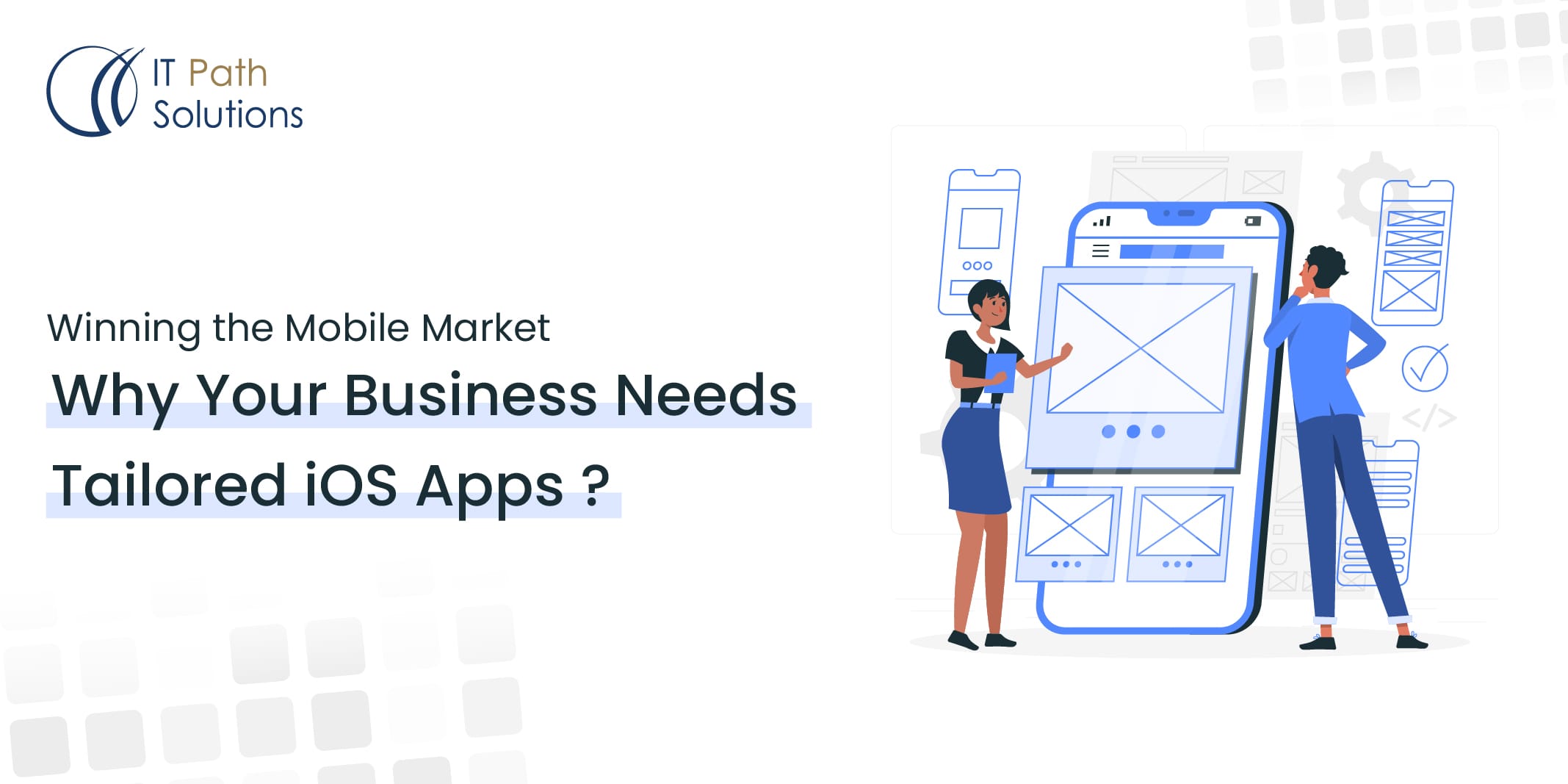 A business leader knows that to reach its customers; you need to find them. At present, it means having an effective mobile presence. Nevertheless, merely enabling your site to work on mobiles is outdated. If you want to exploit the full potential of the mobile market and have an edge over other firms, you need customized iPhone applications.
With iOS apps, you can create a personalized experience for your brand, tailoring it specifically for your target market. An iPhone application allows for delivery of push notifications to make more customers engaged, inclusion of complex services including GPS and camera facility, as well as generation of revenues from in-app sales. Creating bespoke iOS apps for your organization has been proven to enhance brand awareness while driving the sale of products and setting the stage for future developments. In fact, although there is a cost involved in developing the iPhone application, it's something you can't miss because its profits over the longer term become an opportunity to improve your bottom line or relationship with customers.
The mobile revolution is not going anywhere. With changing customer expectations and behavioral patterns, iOS apps have become crucial to any effective and future focused marketing and growth plan. It's time for your business to go mobile. The Right iOS App Development Partner and Strategy Can Take Your Business to New Heights.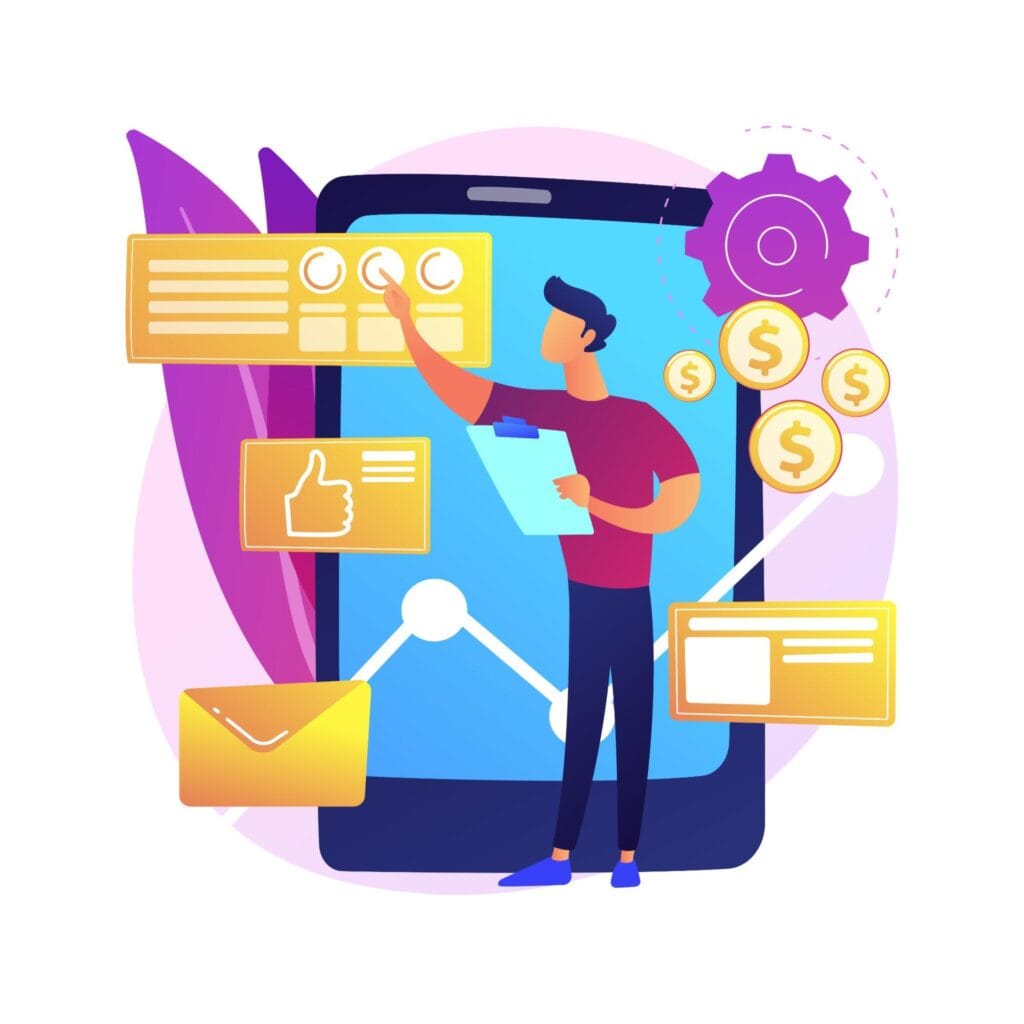 Fig 1. Winning the Mobile Market: Why Your Business Needs Tailored iOS Apps
The Power of Personalized iOS Apps for Businesses
Apps aimed at the iOS market can link you directly to your customers, fostering customer loyalty with the brand. Creating a dedicated app for the company's/product's specific requirements adds more value. Customization of the user experience suits your niche and attracts targets.
Reach new potential customers and increase visibility. An iOS app gives your business a presence in the App Store, one of the most popular digital marketplaces. This exposure can help raise awareness about your company and attract new customers.

Improve customer engagement and retention. A personalized app that provides an optimal experience for your users can keep customers engaged with your brand. Push notifications, for example, allow you to connect with users and share updates, promotions, and other relevant information to maintain an ongoing relationship.

Gain valuable customer insights. An iOS app gives you access to analytics that provide information about how people are using your app. You can see details like what features are most popular, peak usage times, and demographic data about your users. These insights help you make data-driven decisions to optimize the app experience.

Increase sales and revenue. For ecommerce businesses, an iOS app can drive more sales and higher conversion rates. Customers find the optimized mobile experience convenient, so they are more likely to make purchases using your app. You also have opportunities to upsell customers with targeted in-app promotions and messaging.
Using a custom-built iOS application, you are able to deliver an experience designed just for your company and your clients. In turn, with more brand awareness, enhanced customer loyalty, important knowledge and larger revenues. Therefore, companies seeking an advantage by creating their own tailor-made applications must target iOS in particular.
Best Practices for Developing a Business-Focused iOS App
To successfully develop an iOS app tailored to your business needs, follow these best practices:
Fig 2.  Best Practices for Developing a Business-Focused iOS App
Focus on User Experience
User adoption and retention depend on a good user experience (UX). Identify ways that people would move around in the app and reach core components. Keep a lean and user friendly UI. Select captivating images that resonate with your reputation.
Fig 3.1  Focus on User Experience
Leverage Core iOS Features
Utilize native iOS functionalities such as GPS, camera, contacts, etc. Seamlessly integrate Siri shortcuts, Apple Pay, iCloud, and Handoff to unlock the full potential of iOS devices. They are not annoying like regular advertisements, instead they engage users by sending push notifications.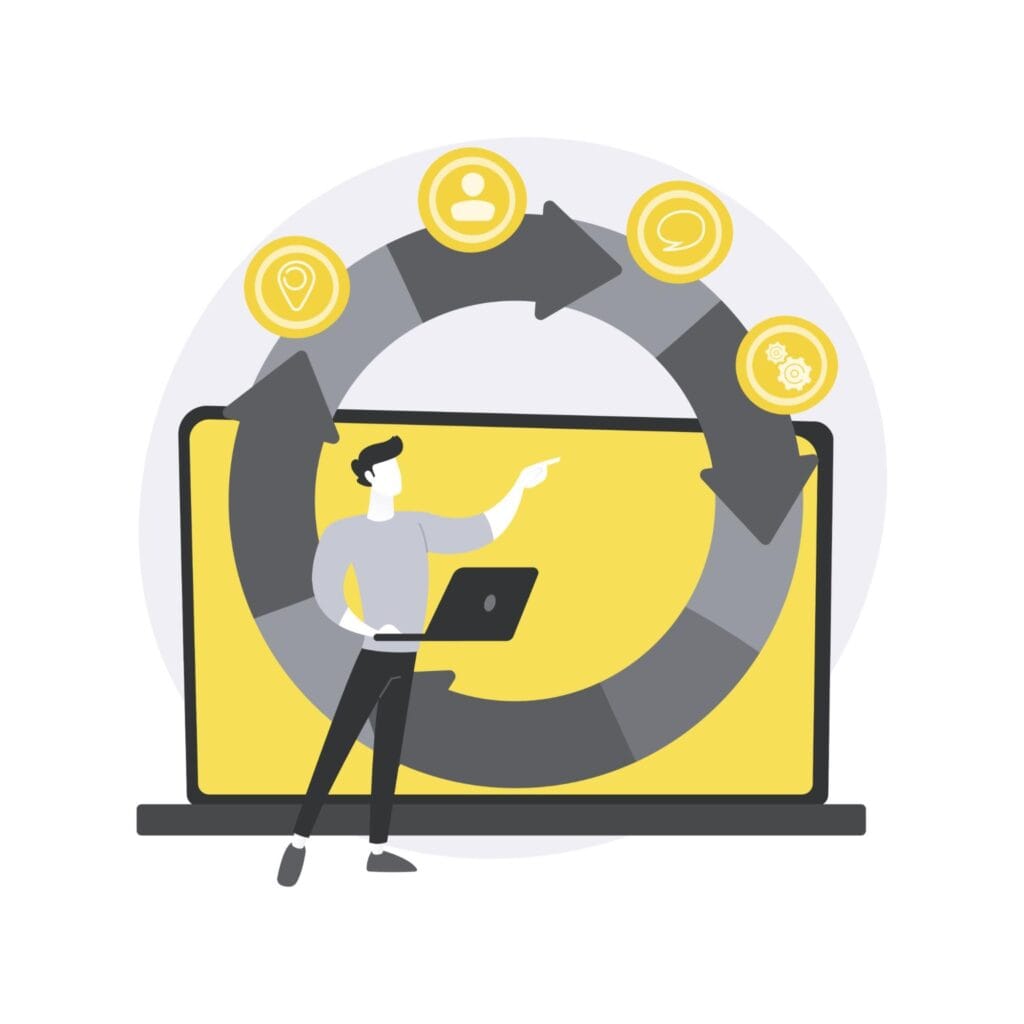 Fig 3.2  Leverage Core iOS Features
Prioritize Data Security
Security is an all or nothing thing where users' private and financial information is concerned. Always use Touch ID, Face ID, and two-factor authentication. Always encrypt all sensitive information, and do not keep credit card details. Regular Vulnerability Testing, Prompt Fixes.
Fig 3.3  Prioritize Data Security
Start with Core Features
Resist the urge to include every possible feature. Focus on 3 to 5 core capabilities that solve key user needs. Release subsequent versions to introduce additional features and enhancements. This agile approach ensures a high-quality MVP that can gain real-world feedback to help improve the app over time.
Leverage Analytics
Build in support for analytics tools to gain actionable insights. Track key metrics like user retention, feature adoption, conversion rates, and customer lifetime value. See how people are interacting with your app and use the data to optimize the experience. Analytics help you make evidence-based decisions to drive growth.
With a tailored, high-quality iOS app focused on user experience, leveraging iOS capabilities, ensuring data security, starting with core features, and using analytics, your business can win over the valuable mobile market. Success comes from understanding your audience and building an app that seamlessly fits into their digital lives.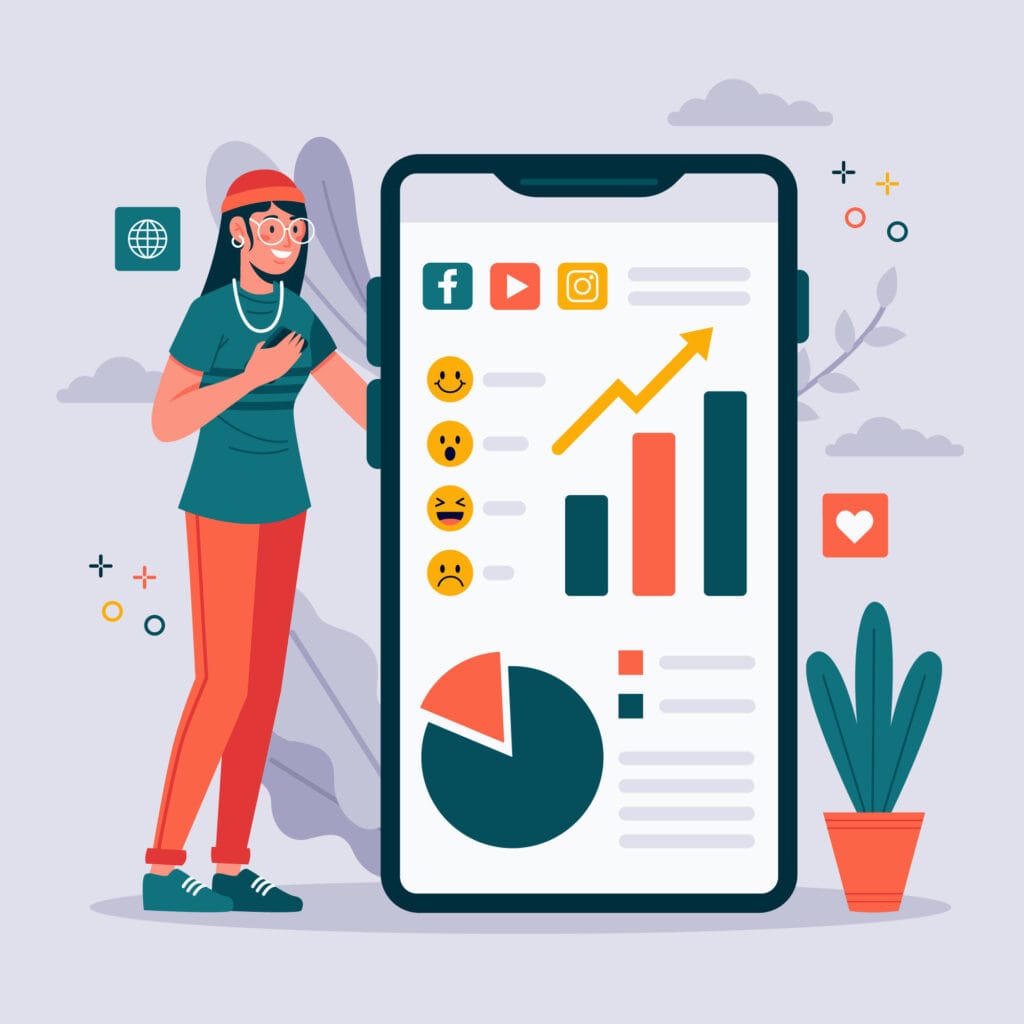 Fig 3.5  Leverage Analytics
Conclusion
This means that as an entrepreneur, you now know what customized iOS applications can do for your business. Investing in customized mobile solutions provides your customers with additional approaches through which they can reach you and offers a way to understand their requirements more effectively. The development of apps presents brands with exceptional opportunities to establish brand familiarity and generate increased revenues by implementing tailored and experiential interfaces. Although it is time consuming and also demands extra resources, the benefits of achieving an advantage in the industry will result in future growth. Go for it; seize the moment that could propel you into a leading position in the mobile market. Connect with our developer, emphasize customer satisfaction, and conquer the future.
Posted on November 21, 2023 by Hitesh Takhtani