WordPress Web Development Trends to Watch Out For in 2022
Web Development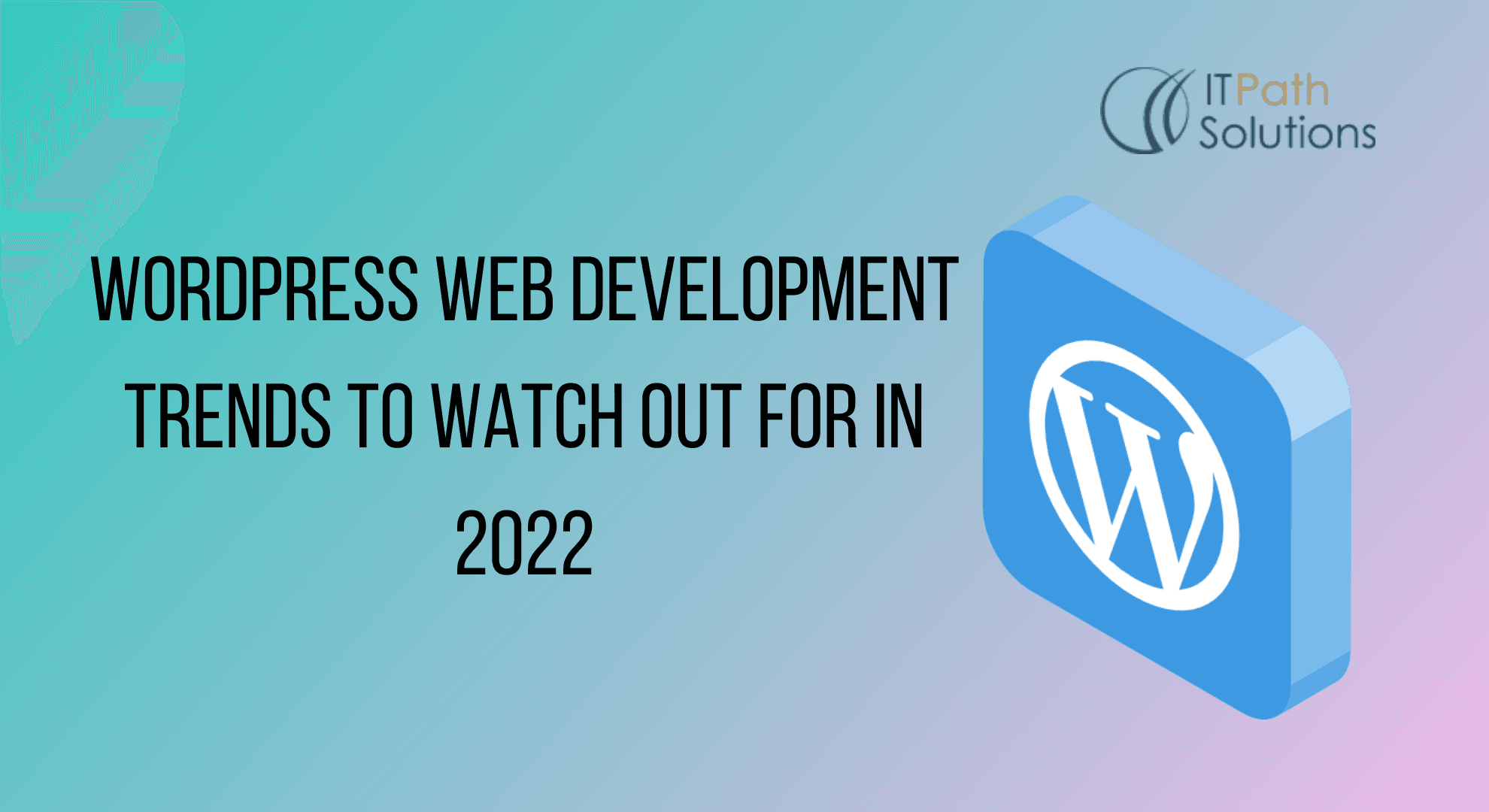 WordPress is one of the most well-known content management systems in the global web development market. WordPress has been the most successful CMS worldwide that builds an extensive assortment of plugins, themes, and widgets. WordPress is a robust CMS that provides features to update, edit, change or modify the content of their website appropriately and instantly.
With lots of open-source plugins and themes, WordPress development cost is quite budget friendly and the development is relatively quick. 
Hence WordPress technologies deliver cost-effective web development solutions for every business. 
WordPress is preferred for web development as its open source and provides many options for multiple features and components, and a massive plugin library and community support. Not to mention that developers these days are quite well versed with WordPress and creating a feature-rich website in WordPress.
WordPress Development Trends 2022
1 Voice Search
Voice search has become a popular trend in the eCommerce industry. As per the survey, there are 11.8 million people in the USA who use voice search tools. Nowadays most of the mobile users have switched to voice search in place of searching products and services they are looking for by typing. It is vital to make every website voice search friendly to keep up with the trend of voice searches. Voice search optimization can help websites to get better rank positions in all search engines.
There are many WordPress plugins available that can enable your website for voice search. You can hire our WordPress developer that will add a voice search plugin in your website quite easily.
2  Chatbots
Chatbots can help improve the user experience and solve client queries quickly.  It offers quick and right information to more than users at the same time as well can also help users navigate a website and collect valuable feedback. Most of the big brands' websites communicate directly with their customers through their custom chatbot. 
3 Drag and Drop Functionality
WordPress offers drag and drop page building features that can enable developers to build feature-rich website pages and design without doing extensive coding. 
There are many WordPress plugins available that can be used to add desired functionality to your website. The most powerful drag-and-drop web page builders are Elementor, Divi, WPBakery, etc. can easily create a fully functional responsive website from scratch quite easily. 
4 Diverse WordPress Themes
With the user demand growing and apps and websites sort of merging in how they provide the UI/UX, diverse WordPress themes that can provide multiple functionalities and different types of Ui/UX are growing in popularity. Customization on top of diverse feature-rich themes is becoming the norm. 
5 Progressive Web Apps
PWA helps websites to load quickly in a slow network with increased security. There are many PWA plugins available in WordPress that you can install in just a single click and make your website fast and lightweight. You can also provide the experience of using an app with PWA enabled WordPress websites.
6 Better and More Adaptive Responsiveness
Although WordPress websites are responsive, with the advent of bigger smartphones and foldable phones, responsiveness of the website will need to be very adaptive to the new changes. 
7  AR/VR
AR/VR is a major trend in the eCommerce Industry and WordPress websites enabled for eCommerce. With the implementation of these AR/VR features in WordPress websites enables their users to interact digitally and enhance their visual experience. You can hire our talented WordPress developer that can implement and build these features in the website. AR/VR technologies offer a virtual trial, virtual tours, 360 look and a more interactive and enhanced look at the product to make a buying decision. 
8 Parallax Effect
In the coming years website design will focus on using animation, 3D visuals, parallax effects, and many more features. Parallax works as an illusion that helps to make your website images and content more interactive. You can add parallax effects in the website using page builder elements, present themes, or custom coding.
Final Thought
WordPress is the most popular PHP framework and widely used content management system to build a reliable and scalable website for every business of all levels. WordPress development is the best option for small and large enterprises. Drop us a line below to Hire our WordPress developers to develop future-ready websites for startups, and large enterprises.
Posted on July 22, 2022 by Keyur Patel