Introduction To Any Post Slider Plugin by IT Path Solutions
Wordpress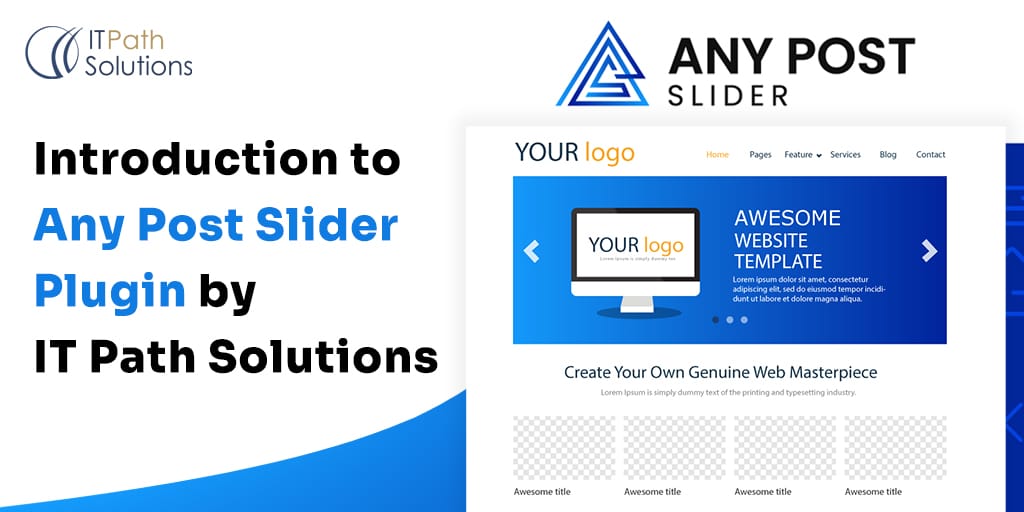 Sliders help you present your content on your WordPress website in an attractive and user-friendly way. They allow you to add multiple banners and present them on both mobile and desktop devices. As WordPress websites are inherently responsive, your banners are visible on both types of devices. 
The soldier functionality can be added using our Any Slider Plugin. 
Our Any Post Slider is the most powerful WordPress plugin to create sliders for your responsive WordPress website. It is Fully responsive and works with any WordPress theme. You can create amazing sliders in a short time and it is compatible with any WordPress theme you are using or may want to use. Easy to use and Manageable slider settings. Use it anywhere on the website.
Major Features of Any Post Slider
Fully responsive

Custom post types Supported

Create unlimited sliders for any post types

Easy to use

Three beautiful layouts (More layout coming soon)

Working with any theme

Manageable options

Touch swipe, Mousewheel Scroll, Keyboard navigations

RTL support
Why Any Post Slider is Needed?
UI/UX is used to provide a positive and intuitive user experience to the end user. When designing a UI/UX the custom WordPress developer focuses on user satisfaction, intuitiveness, and navigation along with maintaining the requisite features of the website. 
The key focus of UI/UX is on presenting information in an attractive way and providing easy-to-use navigation. 
This is where Any Post Slider is needed. It can integrate with any WordPress theme, allows you to add multiple sliders and integrates within WordPress easily while providing a completely responsive slider that can be used easily on both mobiles and desktop.
How To Install Any Post Slider
Upload any-post-slider to the /wp-content/plugins/ directory.

Activate the plugin through the Plugins menu in WordPress.

You will find Any Post Sliders in your WordPress admin screen.
These easy steps will allow you to install the Any Post Slider in WordPress on your website and then you can add the soldiers you want for your website easily.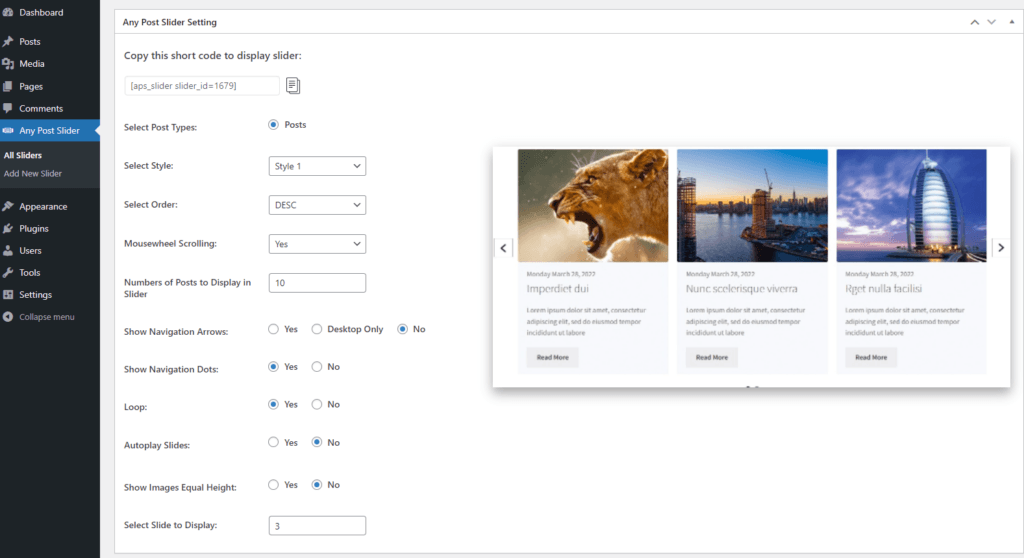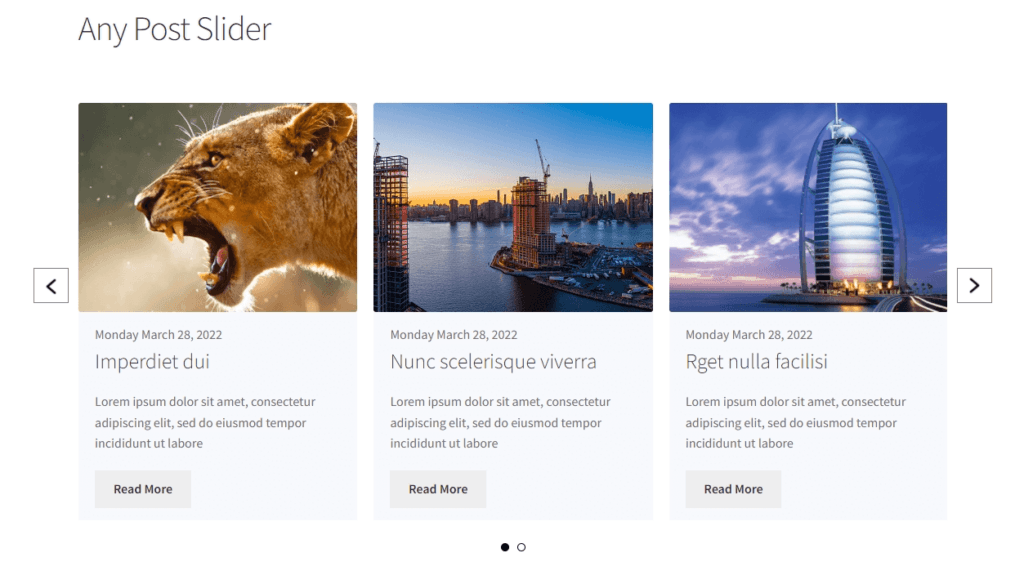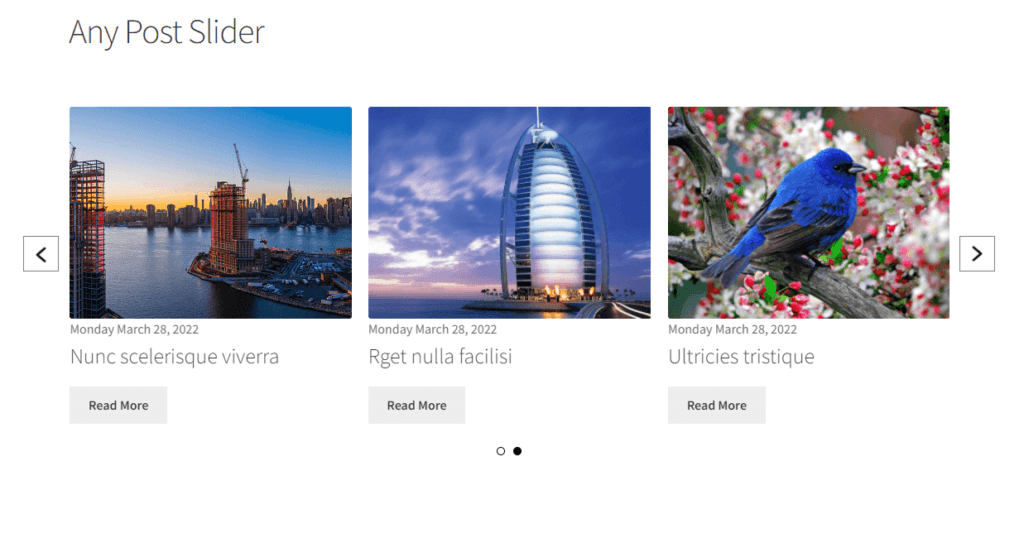 Support & Language
We provide end-to-end support and we can also develop customizations as and when ended for your specific requirements. Contact on info@itpathsolutions.com for more details if you have a customization in mind. 
For those who are interested in translating the plugin in their local language, do drop us a line on the above mail and we shall assist you further.
FAQ
Is it free?
Yes, Any post slider is free for all types of WordPress themes and post types. You just need to install it and use its every features. It will always free for all.
Can it work on my mobile/Desktop?
Yes, Any Post slider is 100% responsive with each item, so it will fit perfectly into your page, regardless of the size of your desktop screen or device.
Any Slider Limit?
None. Create as many soldiers as you want. 
Is it easy to use?
Yes. Even non-technical persons can use it easily.
Conclusion
IT Path Solutions' Any Post Slider is easy to use and allows you to add unlimited sliders to your custom WordPress website irrespective of the theme you are using. Do drop us a line if you want to discuss custom functionalities for this plugin, technical bug report, or to develop your own custom WordPress website using this plugin.
Posted on December 2, 2022 by Keyur Patel