Surge of on Demand Grocery Ordering App amid Covid19 Lockdown
Android Development, iPhone Development, Mobile app development
COVID-19 coronavirus has impacted closely each sector of the worldwide market. The retail industry is one such stream that has been seeing a high increase in demand and a lack of products. And with this current flow in the demands for grocery items, the operational efficiency of the grocery owners released severely. Hence, an additional efficient and streamlined system became a significant necessity for today's global era.
Not only this but with the increased cases of the coronavirus, people also stayed in their houses as a preventive measure to fight against coronavirus. Thus, only a portion of individuals can go outdoor during and that too for a short period! As an effect, people cannot get what they need, even however the products within the grocery stores are getting into drains. So, what might be the solution?
Maybe, online shopping could help to resolve the problems of both the users and the grocery owners. Yes, you got it right! Online shopping, which, just six months before, was measured a leisure service, has now become the necessity of the global world. From medicines to grocery items, an on-demand delivery app could solve several of the main problems of the people throughout these hard times.
Online Grocery Delivery
Online Grocery delivery is one other business that has seen huge flow within the past few months. People in China are now going for online groceries to achieve their daily food supply. As per the French retailer Carrefour, there has been an increase of 600% in the vegetable deliveries throughout the lunar New Year period. Furthermore, the Chinese online retailer jd.com witnessed a growth of 215% year over year to a massive 15000 tons during a brief period of 10 days initial from late Jan to early Feb.
This situation isn't only restricted to China, even within the US, the grocery delivery apps are witnessing a record number of downloads. By the fast spread of COVID-19 across the U.S, the grocery apps like Instacart, Walmart Grocery, Shipt, and others, with the approx. 20,000+ per day downloads has noticed a surprising download increase by 218%, 160%, and 124% respectively a day.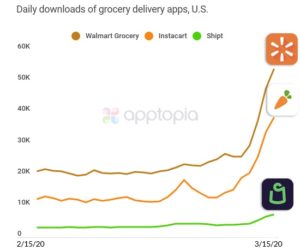 (https://techcrunch.com/2020/03/16/grocery-delivery-apps-see-record-downloads-amid-coronavirus-outbreak/)
Despite promises for contactless delivery from several providers, including Uber Eats, food delivery apps are not experiencing a similar surge in daily downloads. According to Apptopia, the food delivery market earlier in March was starting to cool off.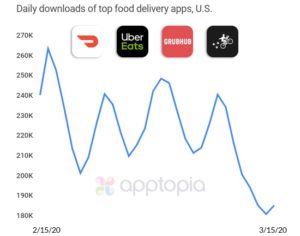 (https://techcrunch.com/2020/03/16/grocery-delivery-apps-see-record-downloads-amid-coronavirus-outbreak/)
"IT Path Solutions – We got an opportunity to work with local government AMC to present them the Grocery app prototype solution and how we intend to make technology help the much needed social distancing." See Below Few Mainly App Screens.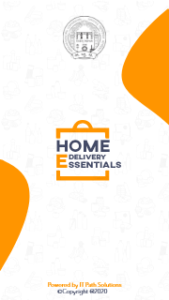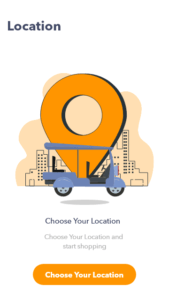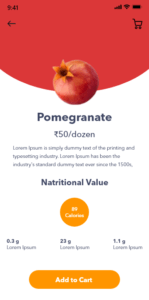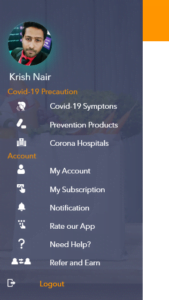 According to the sources, the retail market of the US was anticipated to grow by 4.4% within the year 2020. In any case, the expanded instances of the coronavirus decrease this development to about portion of what was anticipated, i.e., to 2.2%. Hereafter, to decrease their losses and improve their client benefits, the grocery store proprietors partner with an experienced an experienced software & mobile app development firm. Why? An experienced software development firm can help the grocery store owners to improve their services and could enable them to help the individuals in a progressively effective manner.
Features of On-Demand Grocery Delivery App Development
To keep on supporting their buyers and staff, with respect to COVID-19, the retail business owners need to put resources into a basic grocery delivery application. Here are a couple of features that you should remember while creating one:
Admin Panel
Dashboard
This module helps you manage and track the orders and activities to make your grocery business efficient and furthermore gives you dynamic details of the parts that need improvements.
Assign Managers
This astounding functionality permits you to add the managers in the workplace for delivering outstanding customer experience and furthermore offers you detail over the efficiency of each manager.
Order Management
With order management includes, the store owners and managers can flawlessly follow and manage their orders while utilizing the accept or discard the functionality.
Customer Portal
You can effectively manage with your important clients from a single place and guarantee the most elevated customer fulfillment with this powerful usefulness.
Online Payments
A secured and trusted online payment module that offers your clients to pay for your items whenever and anyplace, utilizing digital platforms like PayPal, credit cards, etc.
Delivery Notifications
You can seamlessly discover the delivery request along with the request number and other related delivery details using this stunning feature of the on-demand grocery application.
Requests Management
The drivers in the framework can see the order request and can even accept/cancel them according to their routes using this amazing functionality.
Area Following
The feature enables your driver to follow the specific area of the delivery for improved services and to check the delivery charges and streamlined routes for reaching there.
User Panel
Registration
The application should be user-friendly and should empower your clients to register seamlessly utilizing just detail like email, contact number, and password.
Item Browsing
Utilizing this feature, the client can consistently browse different items offered by your grocery store, alongside the inquiry usefulness alternative.
Delivery Area
The clients, for effective delivery, need to refresh their delivery address, which they can do utilizing this awesome usefulness, which comes Google Maps integration.
Add to Cart
On the off chance that any client enjoys a particular item however wouldn't like to purchase that right now, at the moment they can add it in their cart for future purchase using the add to cart option.
Place Order
This powerful functionality enables the clients to buy any item exhibited in your store flawlessly by entering their delivery address and other essential details. They can even buy them as visitor client.
Order History
With request history choice, the clients can see their past orders and can follow their current orders consistently for future buys.
Online Payments
That is the most crucial feature in any on-demand delivery app. The online payment module causes the user to pay for their buys utilizing any digital payment method like PayPal, credit cards and so on.
Ratings and Reviews
Ratings and reviews alternative makes your online store progressively effective by empowering the clients to rate and audit different items they have bought from your online store.
In this way, these were features of the highlights that an online grocery delivery app should have. On the off chance that you have any questions or are eager to find out about it, you can flawlessly get in touch with us. We IT Path Solutions can assist you with changing your thoughts into the reality.
In What Manner Will COVID-19 Affect The Growth Of Online Grocery Stores?
Having discussed the online basic grocery delivery app, let us currently figure out how the COVID-19 will influence the development of the online retail stores. Many of the users experienced the intensity of online delivery, generally during their life-changing occasions. These event incorporated the birth of a child or the failure to visit the market because of sick wellbeing. Coronavirus is additionally one such event that has made the normal open unfit to visit markets to buy their everyday utilized items. The online grocery stores will currently be the most trending thing as a result of the lockdown and the increased need for groceries.
Given the COVID-19 emergency, huge numbers of the retailers are as of now adjusting on the online services to improve their customer services. Grocery store owners are empowering online orders for their important customers who needed to remain at home to secure themselves and their families. Having discussed the development of online grocery stores, here is the point that retailers ought to consider to grow their online business.
Make Online Shopping Progressively Attractive:- As per ongoing sources, around 95% of US families use in any event one of the online basic food item online grocery delivery services. But, the level of the clients that utilized those services was just 19% in the year 2019. Along these lines, the retail owners should realize that to build the traffic on their online stores; they should include some appealing offers their applications. These attractive offers make a client progressively inspired by the shopping and consequently, builds the chances of purchasing from your store.
Posted on April 9, 2020 by Keyur Patel