Must Have features For Your Fitness app
Mobile app development
Healthy living has become very ubiquitous now and people are spending more money to stay fit, exercise and try new diets. The adoption of various fitness-related habits is at an all-time high. Due to the pandemic and people trying to work from home, home workout fitness apps are being downloaded by people across generations to perform workouts at home.
Fitness Apps can be used on phones, tablets, and wearables. Many types of fitness apps development can be developed by a budding entrepreneur.
Some major fitness apps that can be developed are
Home workout apps development: These apps are focused on providing ideal home workouts. Workouts can be custom or predesigned and they can also be live classes or one or one. Many home workout apps can also allow group workouts so people can work out with their friends on the app with their preferred trainers/workouts.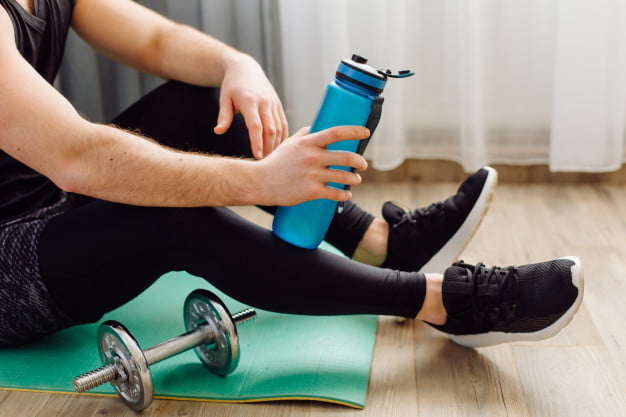 Diet & nutrition apps development: These apps are all about creating the right diet planner app, following it regularly, and checking the right parameters for fitness improvement in weight, muscle mass, and a few other major health parameters.
Activity tracking apps development: such apps can be combined with wearables to monitor heart rates, blood pressure while working out or for day to day monitoring.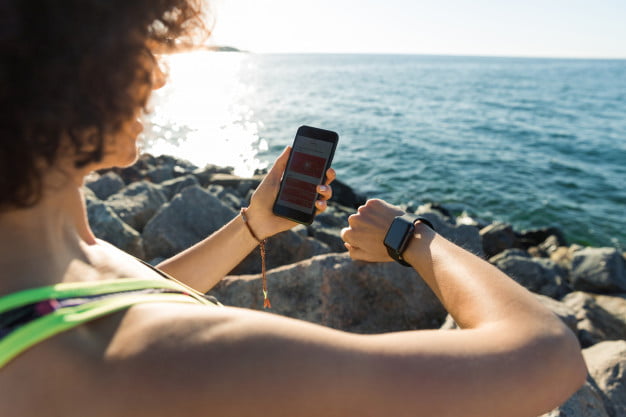 Mediation apps development: These apps provide guided meditations with planners so that you never miss out on meditation and can notice the changes provided by regular meditation.
Yoga apps development: such apps can provide yoga poses, yoga workouts, connect with yoga trainers for personalized sessions, and other features such as planners and alerts with push notifications.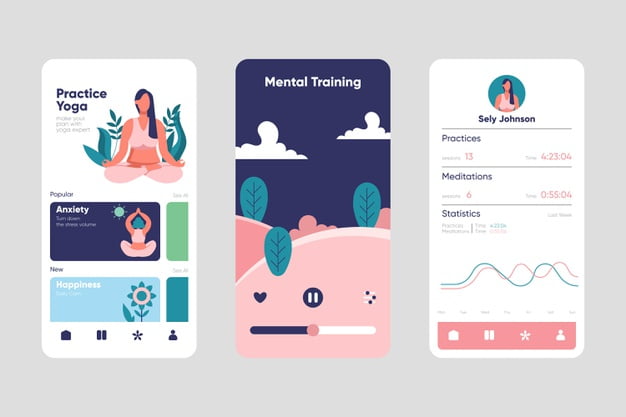 Now that we are clear about the kind of apps that can be developed, let's discuss the type of features your next fitness app should have.
Fitness App Features
Easy signup Options: Users can sign in with their personal email or integration with social media which allows them to login from their social media profiles.
Multiple Trackers with IoT: tracers such as sleep trackers, oxygen levels, exercise schedules can be integrated with various devices such as smartwatches and data can be securely stored in the app.
Interactive UI: To keep the users' engaged the UI of the app needs to be interactive, fun, and playful.
Personalized Experiences: With personalized experiences, a user can have personalized recommendations, personal tips and tricks, and contact from other users specified and personal coaches trainers. This will increase the engagement rate and usage of the app and will provide an enhanced customer experience.
There are mainly three aspects to this:
Planning personalized goals, diets, exercises
Savings the records and stats of the above activities
Goal setting & tracking
Geolocation tracking:
For activity-based apps, with geolocation tracking the user can count steps, running routes, and notice his movement on the app while he is exercising.
Push notifications & reminders:
The app should be able to connect with apps such as Google calendars and provide timely push notifications about workout schedules, latest deals, and all relevant information.
Sleep tracker:
Due to the fast-paced life, most users will like to improve their quality of sleep. With sleep trackers enabled by wearable, users can track and improve their quality of sleep.
Diet tracking:
By tracking their food through the app, users can track calories, food intake and keep a record in the app.
Admin Features
Admin Login:
Admin should be able to log in on a different level than ordinary users. They should have higher access to the app.
Manage users, trainers, employees:
The admin should be able to enable, disable employees, trainers, instructors, and employees from the main panel.
Sending Push Notifications:
The admins should be able to send push notifications to all users at will.
Monetization & Ads management:
Admins can run ads and monetize the app by offering subscriptions for certain features or packages.
Conclusion
Fitness apps development is booming right now due to the perfect combination of circumstances, lifestyle changes, and wider adoption of fitness apps. Don't miss out on creating the perfect fitness app. Contact us for a free & confidential analysis of your idea.
Posted on January 22, 2021 by Keyur Patel