Key Factors for Custom LMS Development in 2022
Uncategorized
The Covid-19 pandemic has accelerated certain trends and changes. This transformation is especially being felt in the education industry. As per industry estimates, the e-learning market will reach $326 billion by 2026. Many educational institutions are turning to custom LMS app development to provide online education to their students due to classrooms being closed or to stay relevant with moving technological changes.
Undertaking custom LMS app development is no straightforward task. It requires careful consideration of technology, user experience, features, and development costs. Hence it is important to understand the Learning Management System app you are trying to build and its features and uses beforehand.
Some Common Features Of LMS Apps:
Managing users, courses, various roles

Generating reports

Course calendar

Push notifications

Messages

Testing & Certification

Instructor-led classes and courses
Primarily, you need to select the right balance between a feature-rich but hard-to-use app or a simple app that leaves so much on the table in terms of features, functionality and the full experience a well-built LMS app can offer to the students and educators.
Online learning adoption is being accelerated by current trends
For successful LMS app development, here are some key factors that must be considered before undertaking the actual app development.
You can divide the factors into three main areas:
-Your main training needs
-Your technical needs
-Your additional but optional features
Your Main Training Needs
Size Related
How many people are going to attend lectures at once? How many times per month they will attend? This will also determine your payment model as you can charge per classroom with minimum attendance requirements or with an individual subscription model.
Age-Related
if you are training for adults, you will need to focus more on user experience-related features and social sharing, and collective attendance. While if you are planning to develop teaching programs for children, you will need to focus on keeping their attention on the learning with colorful emojis, UI/UX that is geared towards children, using animated characters, and other such ideas.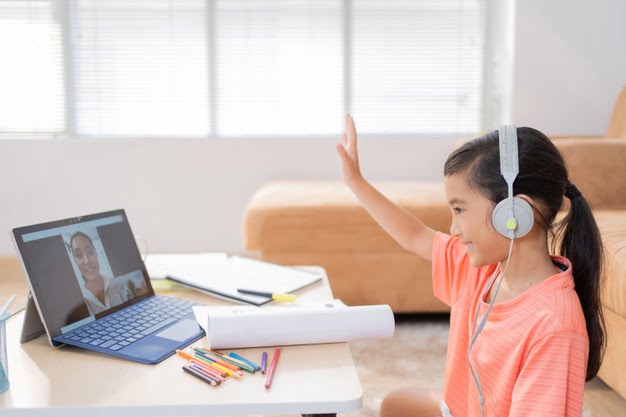 Skill Segmentation
For complex programs, you can breakdown the program into various stages such as beginner, intermediate and expert, and offer training accordingly. Requisite tracking of the user's learning journey and all the relevant tests and certifications can be inbuilt in the app.
Your Technical Needs
Your technical needs will be based on your training needs and the kind of features and functionalities you want to offer in your app.
Content Needs
Your app will need to host the content you want and make it available to users quickly and efficiently. Content such as audio, video, text, documents needs to be provided to users. You need to hose such content on the cloud, allow users to access and download on their phones and prevent any unauthorized access for data security.
User Management
How will the users enroll? Will they be added onto the platform by an admin or will they be able to signup on their own? Will social media signups be allowed? These are the pointers you need to consider to make sure that you are doing all that you can for user management.
Learning Models
Will your learning model be educator-led in real-time or will it be prerecorded? The students can access the courses at any time or only during a fixed time like in offline schools and universities? Learning models will determine the overall usage of the app, if you are offering anytime online learning, your server, and maintenance costs will increase.
Reporting
Both educators and the students would like to have reports available on demand. Educators would like to know the progress of their entire class and each individual student along with detailed reports on particular subjects/training programs.
While students would like to learn their progress, areas of focus, and areas of progress to plan their learning schedule better.
Data Security
To make educators feel comfortable about sharing their courses and make students feel comfortable about coming online and sharing some personal data such as name, education, skill levels, etc you need to provide complete data security for the content and personal data hosted for the app. Secure cloud servers with encryption are a requisite for data security.
Your Additional Features
Based on your budget and necessities you can add additional features such as:
eCommerce integration

Third-party integrations

Gamification

Third-party certificates
How to Choose the Right LMS App Development Partner?
To choose the right LMS development partner, you need to keep a few things in mind.
Based on the right technological stack you select or come up with your development partner, you need to verify the skills of the team selected. They need to be well versed in the technology needed and any additional experience in developing LMS apps is a major bonus.
Before beginning, you can always ask for a demo or trial period to check how things are going and are going to go.
The main point to remember that each LMS will be unique, the scope for direct comparison can only be for some minor features.
If you want us to help you develop a custom LMS app with unique features, drop us a line below and we will put you in touch with our LMS app experts for a free consultation.
Posted on March 30, 2021 by Keyur Patel