How To Create an Home Value Estimator App Like Realm
Mobile app development
Custom Home Value Estimator App Development

A Real Estate app market is growing quickly these days due to a massive post Covid real estate boom. People are willing to spend more on housing as many are now permanently working from home and having a large house is seen as a necessity in case crises such as Covid strike again.   Housing prices across the board have shot up and new solutions are needed to handle this burgeoning market. The annual real estate sales in the USA were $461 Billion in 2020. 
Most real estate owners would like to make the most of this boom in the market by taking care of their property and seeing the value of their properties rise. As such apps such as Realm allow users to score their properties on various criteria such as neighborhood, state of various areas of the house such as bedrooms. Kitchens and garage and availability of requisite facilities such as restaurants, grocery shops, and hospitals & schools nearby. The score is dynamic and it changes based on how all the criteria change. For example, upgrading the kitchen could increase the score. Apps such as Realm are a major boost for real estate investors looking to flip properties as they can judge properties on various factors, assign a score and then work on improving each factor to increase the property price and flip it for a higher value.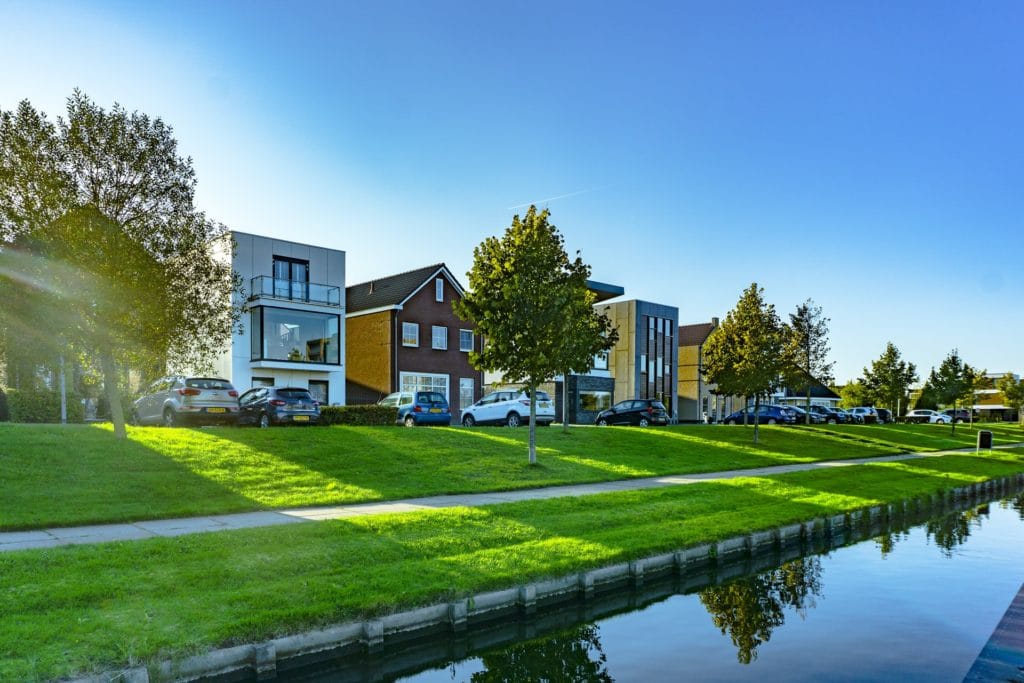 What is Real Estate App Development?
Real Estate App Development is the process of creating app solutions for the real estate industry such as home value estimator app development like Realm. These solutions could consist of 
Property Listing Apps: With these real estate apps, users or agents list properties for sale whether commercial or residential, prices, video tours, virtual tours and photos of the property in question.
Renting Apps: For example, Airbnb. Properties can be rented or leased on a permanent or temporary basis for a fixed rent or price. 
Realm has a slightly different model in that it tries to provide ratings for the property's potential value. The ratings can be used to improve the score and the potential selling price of real estate in question. 
As such , we believe that whoever can create a Realm like app will stand to benefit from the current real estate boom and interest and revenue from real estate investors.
Here are the major features that can make or break your app.
Features of Real Estate App Like Realm
Social Login
For instant login by users, the option of using social media, Email accounts should be given by simply connecting the requisite APIs. 
Home Feed
The home feed will contain user history, scores of their current properties, and other vital information to get started using the app. 
Adding property
Users can add a property, its location, photos, and other details.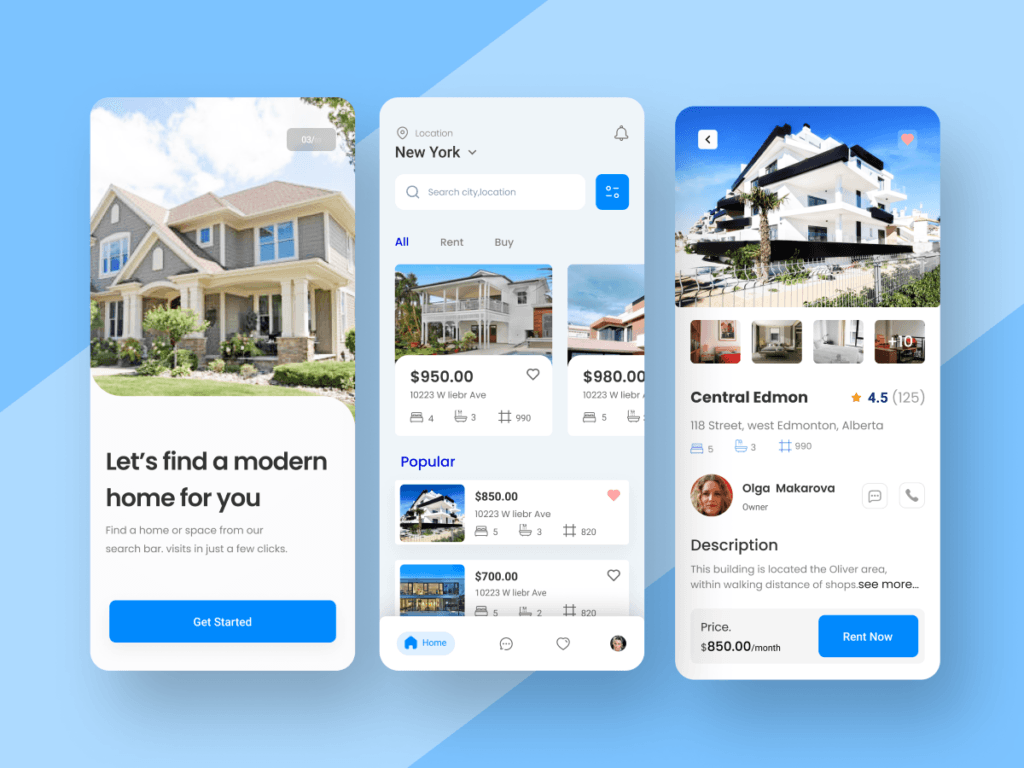 A proposed interface of a real estate app
Bulk Property Addition
Real estate agents and other B2B real estate users can do bulk addition of properties. This feature can be useful for large organizations who are into real estate. 
Virtual Tours
Virtual tours can be useful for many types of both B2B and B2C users. They can allow potential buyers and investors to view the property when needed. 
Real Estate Evaluation
This will be done with the help of a pre-built algorithm that will determine the score of the property and an estimated price. Users can check the potential property price based on criteria such as location, nearby facilities such as schools and hospitals, and the state of the property itself. 
Algorithm Building
The algorithm will evaluate the recent property transactions that are publicly available, check out the criterias common between various properties, and machine learn the similarities and differences to predict the prices for the property added by the user. Extensive use will make the algorithm better through applied machine learning. 
Property search
Users can search properties after applying filters such as location, pricing and type of property, and other major filters.
Customer Chat & Support Features
People can contact dedicated representatives who are available 24/7 or during business hours from within the app. 
Score Improvement Suggestions
The app can analyze the property and provide score improvement suggestions such as upgradation, changing the interiors, and other measures that can increase property value. 
Street View
With a street view, people can take a brief look at the neighborhood of the property in question. 
Push Notifications
To create customer engagement and provide timely information push notifications can be provided by admins. 
Personal Profile
Personal profiles of users can be created for storing of all properties, personal information, and other information for a personalized experience. 
AR Features
How will a house look, what kind of interior or exterior changes you can make? Such features can be created with AR.
Conclusion
A real estate app like Realm can be a massive game-changer for the real estate industry provided the features and user experience are well built. You need to hire expert developers to create an app that is going to be successful. Drop us a line below and we will help you with free consultation for the right roadmap.
Posted on November 29, 2021 by Keyur Patel