How To Create A Feature-Rich On-Demand Car Wash App in 2022
Mobile app development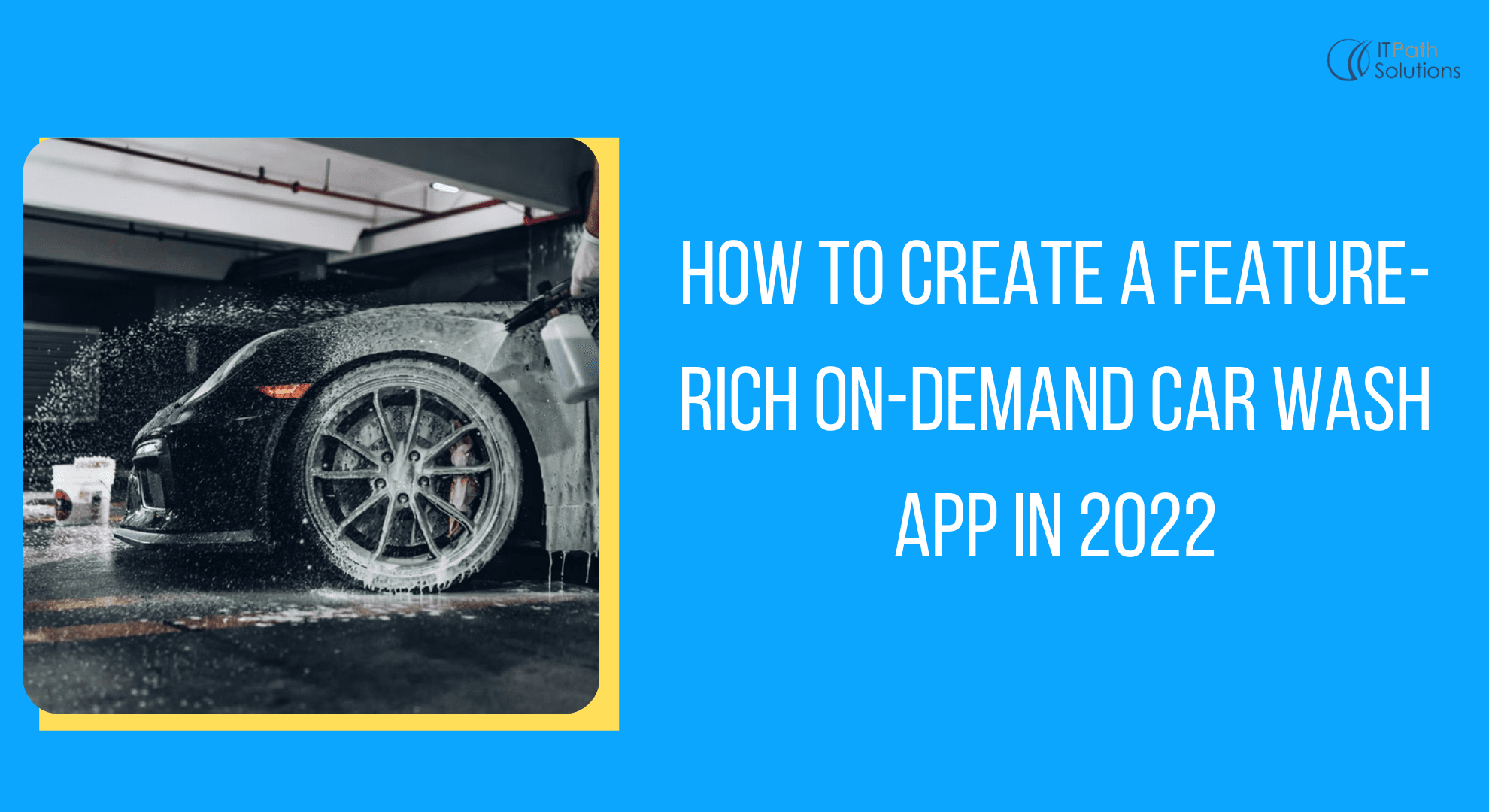 Introduction
Car washing is a massive industry worth about $13 billion in 2020. As such its populated by about 60k car washing services across the US. People who prefer to have extra detailing in their car or prefer to get their cars washed use the services of local car washing providers. 
Car washing is a business that can be digitized. Like all services, it can be scheduled, availed, and selected online with an app.
On-Demand Car washing App Development
On-demand car wash app development can help your car washing business to serve more people with the convenience of an app. About 60% of car owners in the US avail the services of commercial car washing providers. As such, having an app can provide a massive leg up to your car washing business and help you expand your customer base. 
Dedicated Car Wash App:
This type of car wash app is mainly focused on service center owners that are thinking of getting their service personalized via an on-demand app. Creating a dedicated car wash app that helps in increasing the user engagement ratio and augments the overall ROI. If you want to enhance your car washing business, you can offer additional services to your customers along with basic services in a dedicated car washing app.
Aggregator Car Wash App:
Multiple vendors will list their services and try to increase their customer base by offering unique service offerings. Aggregator car wash apps will provide end users with a lot more options but will not allow car washing services to enhance their branding heavily. 
Let's discuss how this app will look and it's main features.
Main Features of Car Washing App
Features of Customer Panel
Sign-Up/Login
In this section where users can sign-up or login using their email id or social networking credentials, whichever are more convenient.
Car Wash Package
This feature allows users to choose from multiple packages as per their requirements and budget in the online car wash booking app.
e.g Interface for Car Wash App Development
Find & Book Car Detailer/Washer
Using this feature, customers can easily search car wash detailers around their location and opt as per their most convenient choice.
Payment Gateway
With the availability of various payment modes, customers can make payments through online payment methods such as credit/debit card, net-banking, and online wallets.
Reviews & Ratings
This feature allows the customer to contribute reviews on the service they received, as well it helps new customers to make a better judgment call.
Features of Car Washer Panel for Service Provider
Sign-Up
Same as customer panel, here service provider or car washer requires sign-up to the on-demand car wash app using the username & password, which admin has provided.
Add Service Location
This feature allows car washer owners to know the location of the customer at the respective location as well as details of their services.
Accept/Reject Request
With this feature, detailers can accept/reject requests made by the customer/admin according to the number of requests pending and resource availability.
Push Notifications
This feature allows detailers to send notifications to the customer as well as providing them delivery status and other service notifications.
Service Status
Using this feature, car-washing and cleaning service providers can check and update their ongoing car washing status and inform all concerned parties.
Features of Admin Panel
Manage User Registration
With this feature, the admin will have the ability to track and monitor the number of car washers and users involved with the app.
Manage Service Time Zone
Using this robust feature, the admin can connect the customers to the nearly car washing or cleaning service provider as well help them get in touch according to their geolocations and working hours. 
Manage Payment
This feature allows the admin to review and transfer payments made by the users through online gateways and net banking.
Manage Review and Rating
In this section, the admin can review the ratings and feedback, provided by the users regarding the services provided to them.
Final Thoughts
In this digital era, Car washing mobile apps are rapidly growing. Whether you are in the business of car washing or if you have an idea to undertake car washing app development, this is the right time you have to start your journey. We have an expert developers' team that can help you convert your online car wash service concept into reality by creating unique app features for your targeted user's needs.
Posted on February 1, 2022 by Keyur Patel