How To Create A Custom Feature Website in Squarespace for 2022?
squarespace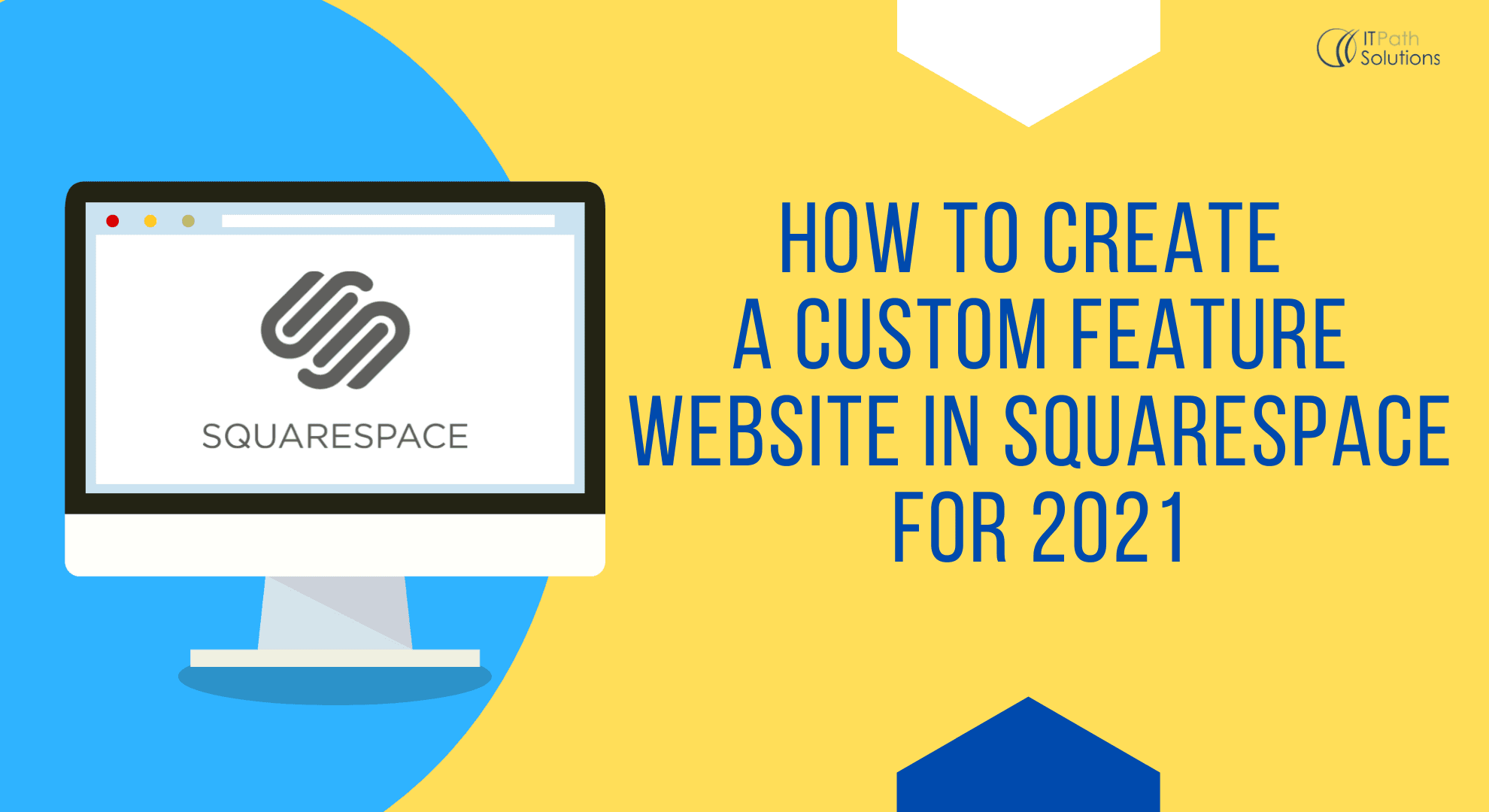 Introduction
Squarespace offers strong website building options, beautiful themes, as well as eCommerce utilities, and plenty of easy-to-use marketing tools. It's an all-inclusive option, giving website owners just about anything they would desire.
Squarespace is a website building and hosting platform. Similar services are Wix, Webflow and WordPress. It's purpose is to provide one-stop website creation and hosting without much coding.
Websites are created from templates that use point and click editing. Squarespace and similar services are designed to be used by people who want to get their website online without going through the coding process.
Which type of websites Can We Build Using Squarespace?
Different tools are suited for different types of work. The same is true for website builders, too. While a platform might be perfect for one type of site, it can be useless for the other. So, let's have a look at how Squarespace tackles some of the main challenges for different types of website development.
For Blogs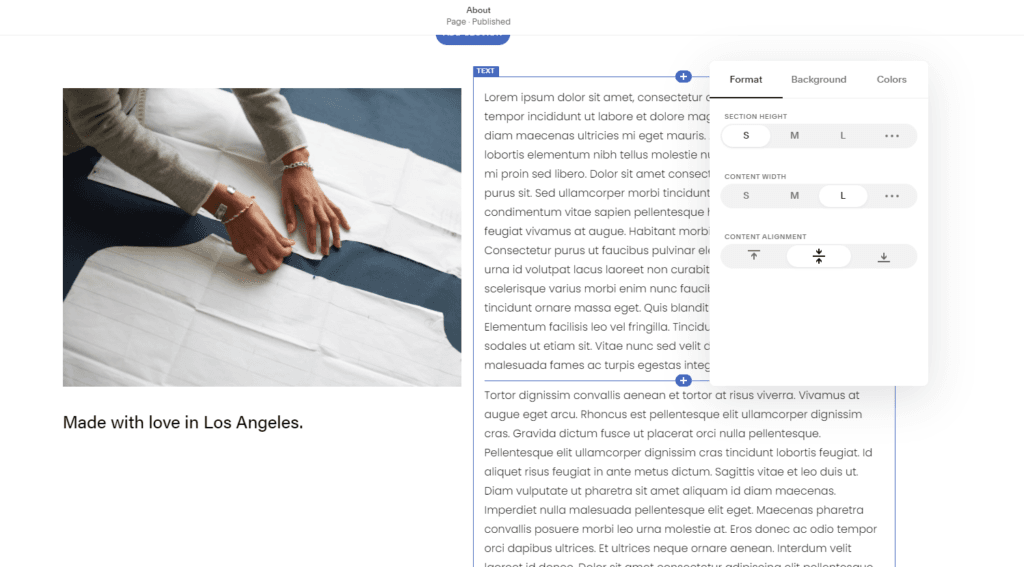 Very easy to set up and start blogging, with in-built features of Blogging in Squarespace, there are multiple ready made templates and themes available for the same.
Portfolio Site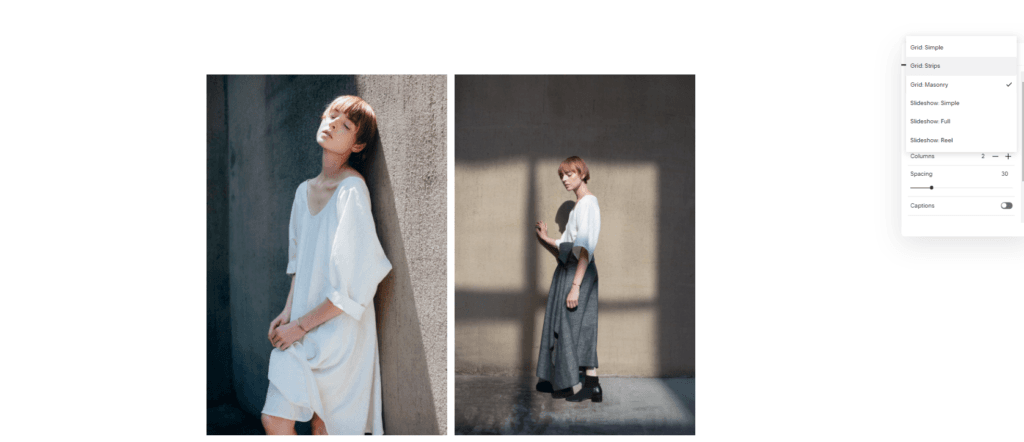 Beautiful themes, making you and your work shine.Ideal for garment merchants, designers and creative professions.
Business Site
Solid built-in tools for marketing, SEO, and other to truly represent your brand & business online.
eCommerce Site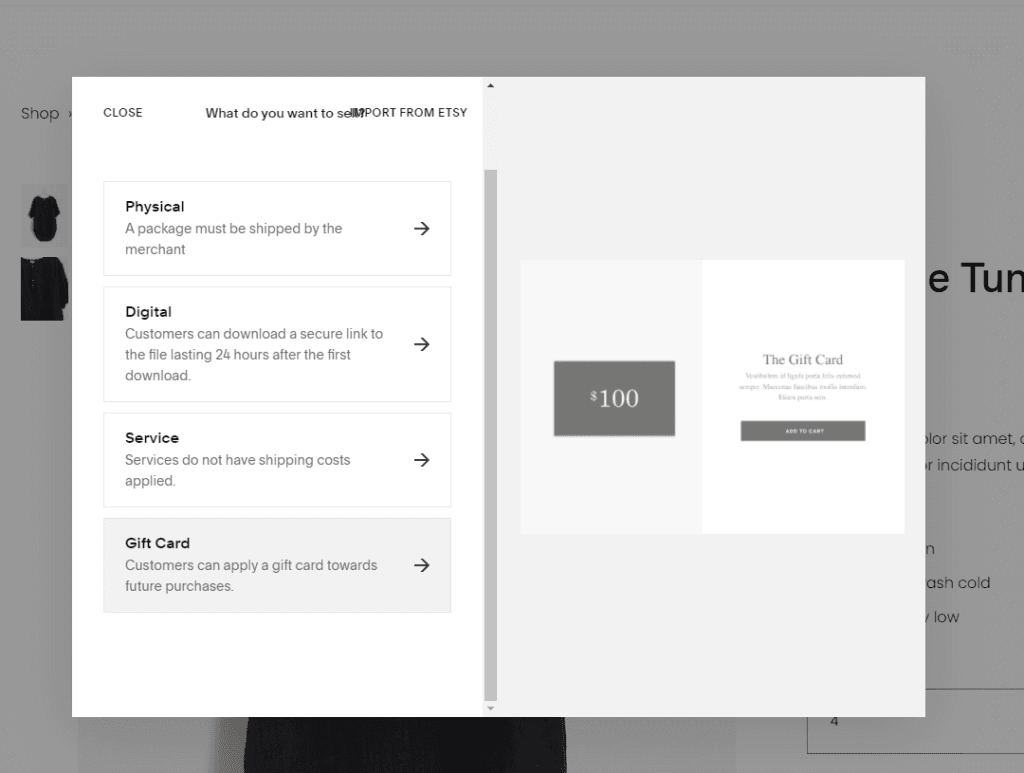 Simple to set up, beginner-focused eCommerce, with support for all major payment gateways, shipping methods, subscription and membership functionalities.
As per our experience and the preferences of our clients, here are the main reasons why our clients are opting for Squarespace
Great choice of modern templates

Strong eCommerce platform that is easy to use

User Friendly backend

Great integration of marketing and SEO for websites

Great integration for marketing emails

Sites are responsive without having to design a separate site or lose features
Our Experience of Using Squarespace
We have been using Squarespace for many of our projects, let's discuss one of our projects to give you an idea of how we utilize Squarespace for our clients.
The project in discussion is an ecommerce website built with SquareSpace.
First Step
We added a checkout and add to cart functionality through Squarespace without much hassle as per the client requirements.
Complete Store Management 
After setting up the store, we then setup the inventory management, sales and marketing campaign tools and more from the Squarespace control panel. After this, any visitor will be able to visit, add to cart and checkout any item they like from the website across any device.
Some of the Major Features We Added To The Website
Automatic markup
We checked the automatic markup of the website to make sure it's working as intended and the items are indexed properly.
SEO settings for pages and items
WE checked and established SEo settings for all pages and items as per standard practices.
SSL security
We setup SSL security and made sure that all transactions were conducted securely only through SSL.
Clean URLs
We setup clean URLS that are SEO friendly and easily indexed by search engines.
Built-in mobile optimization
We tested responsiveness of the website for functionality across devices.
E-commerce SEO
We performed many actions related to eCommerce SEO.
Custom Challenges for Developing A Squarespace Website
Here are the custom challenges we tackled during our development of this project.
Quiz Integration
MailChimp Integration with custom templates
Subscription products
Payment Integration
Search functionality for products
Custom design integration in SquareSpace
How We Tackled the Challenges
SquareSpace provides a wide range of pre-built layouts so we used a layout that looked alike with the design which was provided by the client.
We have skilled HTML and SquareSpace developers who built layout using builder and did customization of HTML and CSS with responsive layout.
We did email integration using sendgrid and to send leads to mailchimp. Square space provides easy integration of mailchimp but we have unique requirements like we need to quiz results based on answers users pick and need to send dynamic data in custom templates.
How Does Squarespace Stack Up as Compared to Others
Pros and cons of Squarespace
Pros
Great modern templates
Strong eCommerce platform
User Friendly backend
Great integration of marketing and SEO for websites
Great integration for marketing emails
Sites are mobile responsive without having to design a separate site
Cons
Limited design flexibility
Some business tools could be better fleshed out
How Does Squarespace Stack Up to Others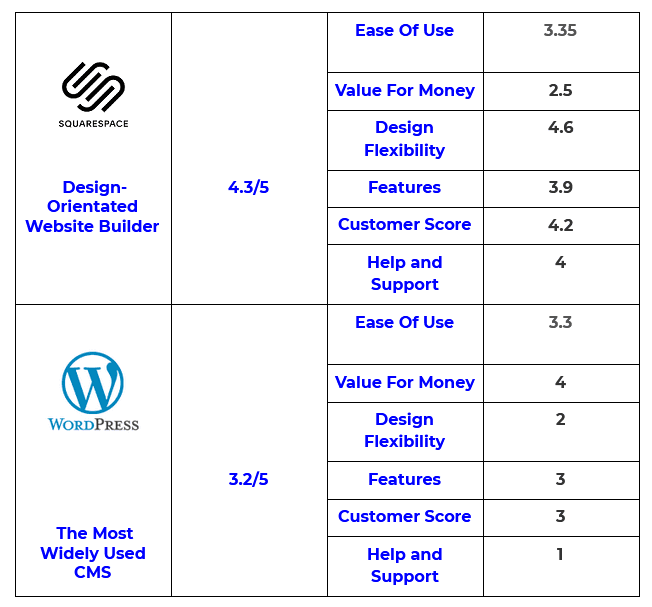 Conclusion
Squarespace aims to allow people with creative ideas to succeed without needing coding skills. While WordPress aims to give people total freedom to think outside the box and achieve their goals, rewarding more technically-minded creators with greater functionality. If you are looking to develop your own Squarespace website, do drop us a line below and we will be happy to analyze your requirements and come up with a solid action plan.
Posted on August 23, 2021 by Bhumi Patel