What Will It Cost To Develop Your Own App Like Mealime
ios app developer, Mobile app development
Mealime app is an app that allows users to cook meals as per their favorite recipes. It's a Nutrition app that is different from other apps on the market because you can order the ingredients in the right portion from the app by connecting it to other stores such as Amazon Fresh. People are saved the hassle of shopping for ingredients as per the app recipe. This allows people who generally dread cooking at home to undertake cooking their favorite recipes as they just have to order the items and start cooking.
As per Statista, health-related apps will be downloaded 556 million times in 2020 and the numbers will only increase in 2021.
App entrepreneurs looking for mealtime mobile app development to launch their own successful app need to plan a proper app development plan and subsequent marketing plan for higher chances of success.
Nutrition App Development Market Today:
The nutrition app development market today is made of many apps, offering custom meal plans, calories counters, on-demand recipe app development, recipe collections, and such related features. Most of these apps are cookie-cutter apps and entirely replaceable by the next new app.
Where the Mealime app differs is that it offers users to filter the recipes based on their interests and dietary habits and preferences for example vegetarian diet versus non-vegetarian diet. Keto diet, pescapalian diet, etc and then the users can place orders in online grocery shopping apps as per the ingredients required by the menu.
There are other features such as the ability to access the app on a desktop and hands-free operation that also makes the user experience better than other such apps.
Here are the factors you need to consider if you are looking to develop a Mealime app clone.
What Are The Main Features?

Who Is the Ideal User?

Additional Features

Costs & Timeline
Based on the answers you have for these questions, you can undertake successful mealtime like app development.
users can select recipes from the app
Main Features for Mealime Like App Development
People can log in from their existing social media or email logins.
People can share themselves enjoying their favorite meal or cooking their favorite meal right from the app.
Food Exclusions/Inclusions
Just as it's the case with Mealime, your app needs to filter content for the user based on his/her preferences. For example, those allergic to peanuts will be able to filter out all the recipes that include peanuts.
People can also filter out based on their diet and recipe plans. For example, vegetarian, Meat-based, Keto, Low fat, high protein. Such filters are needed to make sure that people only receive the recipes that they want.
Chefs can also register on the app and provide recipes, video tutorials, cooking instructions, and other tips. It's also a good idea to allow chefs to create app-based social profiles so that people can follow their favorite chefs and stay updated with all their latest posts/recipes.
The recipes section needs to be the most important feature of the app. The recipes need to be easy to make, tasty and curated as per the user. There can be multiple sections in the recipe section like:
-Today's Top Recipes
– Try Something New
-Favorite Chefs
-Most popular
-Something You Might Like
Users can select recipes from the app
By providing attractive sections, the user will love the experience of using the app and cooking and will keep coming back.
Because people will be cooking while using the app, their hands will be soiled with food or they will be unable to focus on the app while cooking. So the app needs to have hands free experience where the recipes are read out aloud, presented as slideshows, and available on other platforms such as desktop and tablet so people can use tablets or laptops while cooking instead of holding the phone in their hand.
People can provide voice commands while cooking or using the app in general so that their cooking experience is more enjoyable. The app can also be connected with voice-based AI assistants such as Alexa, Siri, etc.
You can add a music section so that people can listen to music right from the app while they are cooking.
Podcasts related to cooking can allow you to both markets the app and allow users to learn from top chefs, cooks, and users while they are cooking.
When user selects his/her recipe for day/week/month they can also export the ingredients list for shopping apps such as Amazon Fresh so that they can simply order all the items needed for the menu. This saves users time as they don't have to do grocery shopping while keeping the recipe in one hand and adding to the cart with the other hand. Shopping can be planned and done with a few clicks.
Nutrition & Calories Information
Each recipe needs to have calories and the nutrition shown side by side so that users can track all the calories and nutrition they are getting from the particular recipes. They can also track nutrition and calories across week/month by asking the app to calculate the total calories and nutrition of the recipes used for that particular time period.
People can contact and chat/video call other users on the app to share recipes, create a virtual cookout, plan potluck parties. This kind of feature can really set your app apart from the other options available.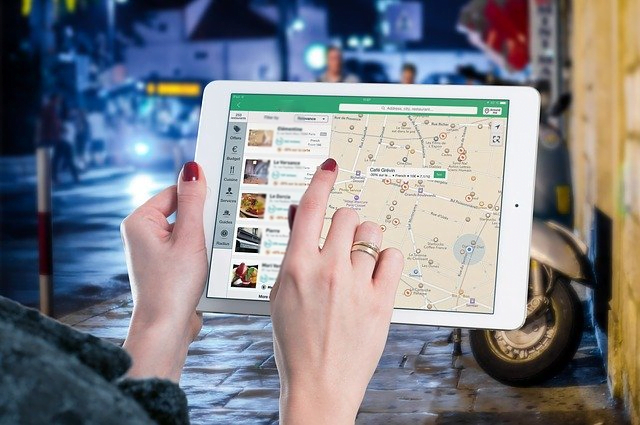 Who Is the Ideal User?
The ideal user will be someone who is ordering a lot of takeouts, maybe they are leaving away from home. IT professionals, students, white-collar workers of all stripes will be the main target. Housewives and the elderly are the secondary target audience. Because of the feature-rich user experience, people can opt for home cooking over ordering takeout.
Additional Features
Here are the additional features you can consider.
Users can add their own recipes and store it in the app for private use or share it with other app users.
Recipes for house parties, Recipe for cookouts, Recipes for outdoor meals. Such features can be added to make the app more attractive.
Users will receive a notification for the food that they have ordered if it's about to expire. Users can then utilize the food instantly and avoid waste.
Costs & Timeline:
The costs and timeline for the app development process are dependent on several factors. A feature-rich app with lots of customizations will take a lot of time over a relatively simple app.
By and large expert iOS app developers in India will charge you anywhere from $20-25 per hour for development work. Maintenance will be additional and requires an ongoing investment.
You are looking at around 500 hours for a feature rich app and 160 to 200 hours approximately for a simple app.
While these hours estimate are relatively accurate they still need to be taken as guidelines and not actual quotes as app development is a complex process made up of many variables.
For timeline, you are looking at 90 days to six months before your final version is ready. MVPs and initial versions will be ready much before that incase you want to launch the app in beta.
Conclusion:
Launching a Mealime like app is a great opportunity for app entrepreneurs to offer something new to the ever growing nutrition and health apps market. Drop us a line below and we will help you develop a custom plan on how you can go about it.
Posted on March 5, 2021 by Keyur Patel