Smart Parking System Development With IoT
IOT app development, Mobile app development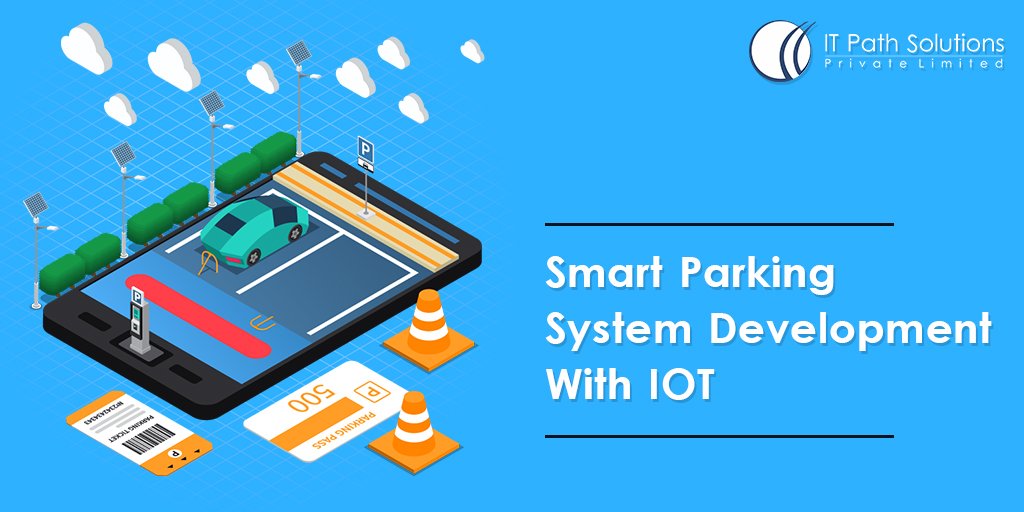 Custom Smart Parking App Development
As per recent stats, US consumers have bought between 14 to 16 million cars in 2020. This is on top of the nearly 20 million cars already on the road. With the global urban population about to rise to nearly 70% by 2050, the problem of congestion and parking will exacerbate.
What is Smart Car Parking App Development?
Smart car parking app is a solution that uses a connection between sensors, cloud, and mobile apps to let the user know whether a particular parking space is available or not. With smart car parking app development, a user can also book a parking spot, get notified when an occupied parking spot becomes available, and reduces human interaction, and going round about in search of parking.
Smart car Parking System app development innovation drives the performance of proven, totally integrated, end-to-end solutions, bringing about a change of the whole parking experience. Smart Parking will reduce fuel use as the driver will not turn roads finding for a place and place on the grounds that they have a known space. Drivers will also save money and time with easier parking.
In the United States, parking issues result in a loss of nearly $70 billion annually. Additionally, about 40% of the drivers surveyed said that they select not to visit brick-n-mortar workshops due to the hassle of finding a parking space.
How Smart Parking System Works:
Smart parking system an app to gather data about parking spaces with the help of an IoT app development. IoT sensors track whether parking spots are occupied or empty and then transmit that information to the app in real-time. Users can use the app to find the nearest available parking space.
The IoT-enabled sensor sends signals to check how far the signal travels in the air and based on the distance informs the app whether that particular spot is occupied or free.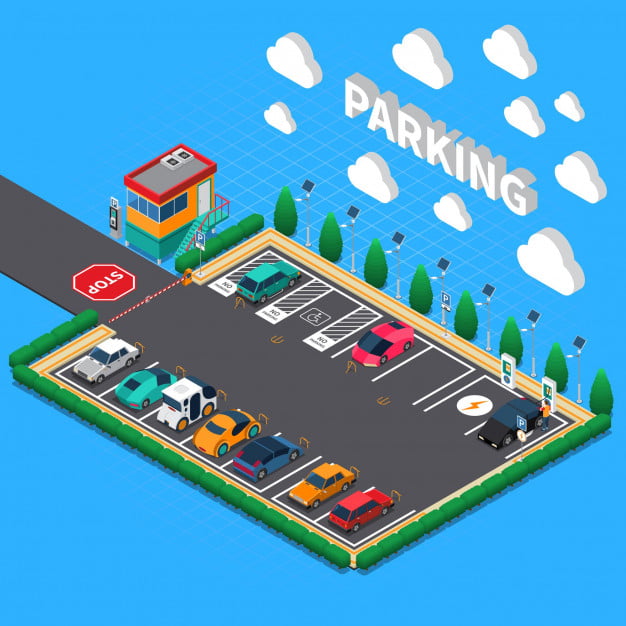 The Benefits of Smart Parking System :
The top benefits of Smart Parking Systems app development are as follows:
Optimize Parking Area :
IoT helps to arrange parking areas in a very effective manner. People can get good comfortable space, saving time, resources, and extra efforts. Users can monitor and utilize unused parking areas instantly.
Reduces Traffic :
With smart parking, user's driving is deliberate and purposeful, avoiding the need to go about in search of parking and creating unnecessary traffic.
Online Slot Reservation:
With online slot reservations, a user can avoid the hassle of negotiating in person or asking around and book his spot at his preferred place in advance when he needs it and avoid traffic and parking jams.
Saves Money:
Smart parking systems can save money by about 70 billion as per previous estimates. Users can save money by spending less on fuel and reaching their intended destinations on time.
Reduces Pollution:
With less fuel usage, cars will emit less pollution and CO2 in the atmosphere leading to a reduction in pollution.
Smart Parking Apps Features:
Here are the main features a smart parking device should have.
Parking Pass:
Users can book long-term or short-term parking passes that can be either bar codes, OTPs or NFC enabled passes that can be verified by the verification system in the parking area.
Car Software Integration:
By integrating with the car software of the user, the user can receive instant notifications while he is driving.
Push Notifications:
The app should inform users of available and occupied parking spots with push notifications. Users can also get timely updates on traffic, weather and overall congestion about their particular destination.
Trip Planning:
Users can input his/her trip details in advance and based on the destination given, the app can start tracking parking spots for that particular destination. For example, a user has booked movie tickets for the upcoming Sunday. He can add the cinema name to the app and the app will auto fetch the total available parking spots as per the user's movie timings and provide push notifications when he is about to reach the destination and look for parking.
IoT Enabled Sensors:
With IoT-enabled sensors, the app can communicate with the sensors using the cloud interface between the sensor and the app. The sensor will keep broadcasting whether particular its parking spot is available or not and provide those details regularly to the app.
Pattern Analysis:
With Machine learning, the app can find patterns that will enable it to provide customized parking suggestions, find and manage peak hours for parking spots and analyze patterns that may emerge out of parking spot usage and bookings.
Customized Logins:
Users can log in using their social media, or existing email accounts for quicker faster logins.
Conclusion:
With smart parking apps, businesses can offer a unique value proposition to large shopping complexes, malls, cinemas, automobile manufacturers, and car dealerships. If you are looking to develop your own car parking system, do let us know your requirements below and we will be glad to assist you.
Posted on February 19, 2021 by Keyur Patel