iPhone 15 Takes Center Stage: Highlights from the Apple 2023 Event
Uncategorized
Introduction
The Apple event of 2023 surpassed expectations, unveiling a range of groundbreaking products and updates set to redefine the tech industry. At the forefront was the iPhone 15 lineup, promising a transformative shift in our interaction with smartphones. In this comprehensive blog post, we will delve into the event's key highlights, focusing on the innovative features introduced by Apple.
iPhone 15: A Glimpse into the Future of Smartphones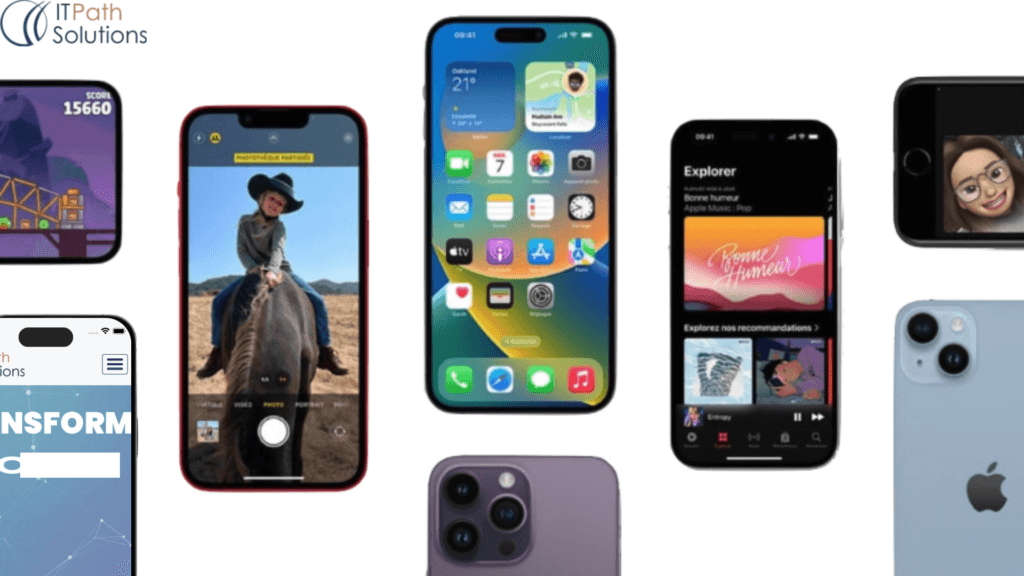 Fig 1. Glimpses of iPhone
The iPhone 15 lineup took centre stage, embodying Apple's unwavering commitment to innovation. Let's delve into the standout features:
A17 Pro Chip with Neural Engine
Powering the iPhone 15 lineup is the formidable A17 Pro Chip with Neural Engine. This cutting-edge processor ushers in an unprecedented level of speed and efficiency, enabling seamless multitasking and lightning-fast app launches. Switching between applications is now an effortlessly smooth experience.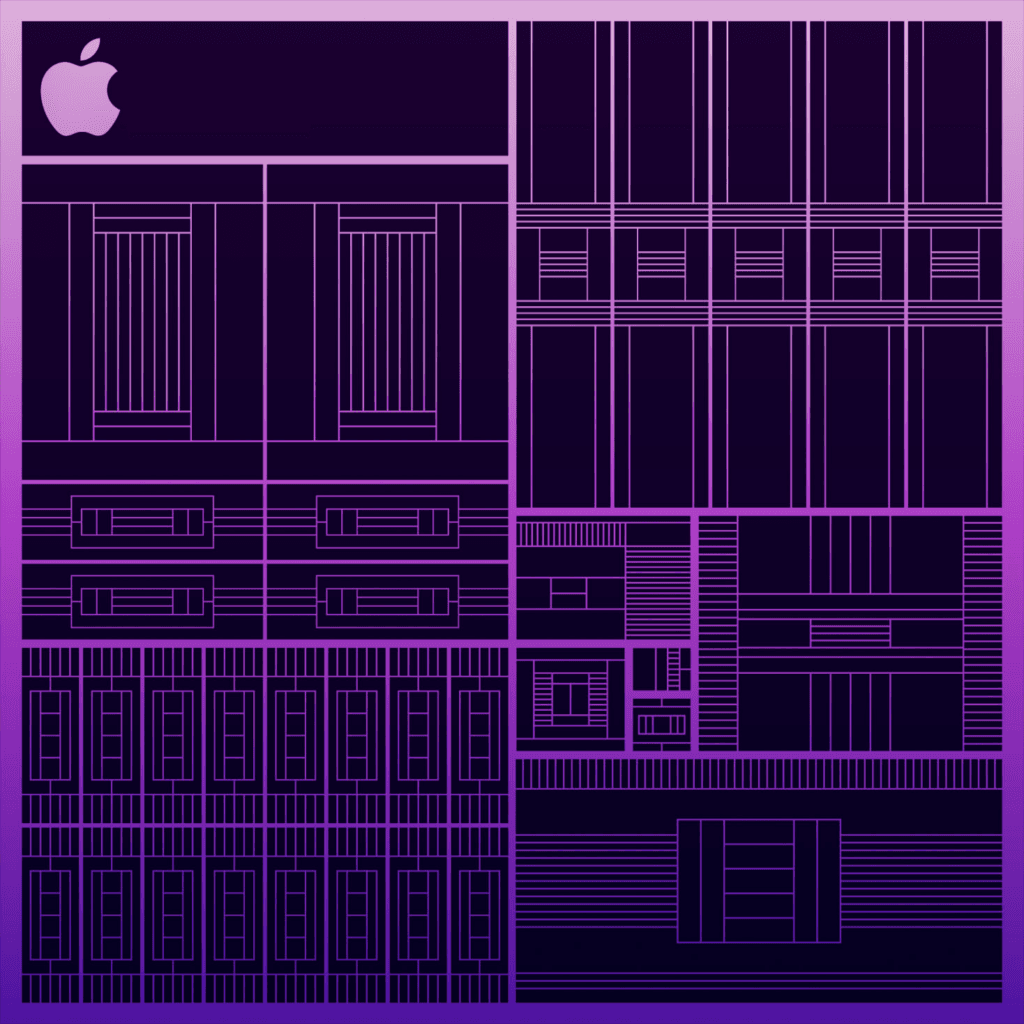 Fig 2. Apple A17 Pro Chip (notebookcheck.net)
Revolutionary Super Retina XDR display
One of the most remarkable upgrades is the introduction of the Super Retina XDR display. This iOS technology delivers unparalleled brightness and contrast ratios, providing users with a visual experience that is truly extraordinary. Whether you're streaming content, browsing photos, or immersing yourself in games, the display quality is sure to captivate.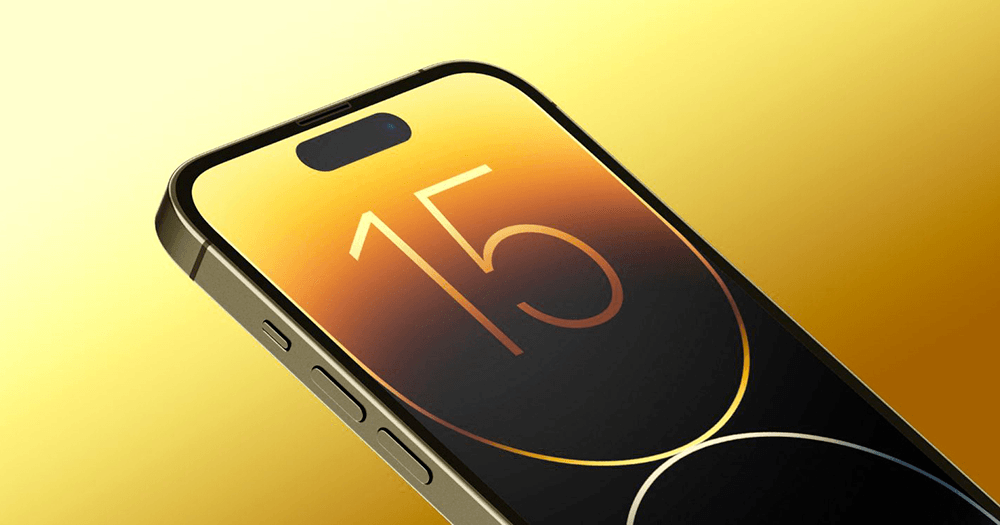 Fig 3. Apple iPhone 15 Retina Display (9to5mac.com)
Enhanced Camera Capabilities
The iPhone 15 lineup boasts an advanced camera system that elevates photography and videography to new heights. With improved low-light performance and AI-powered enhancements, your photos and videos will exhibit a level of clarity and brilliance like never before. Capture moments in vivid detail, even in challenging lighting conditions.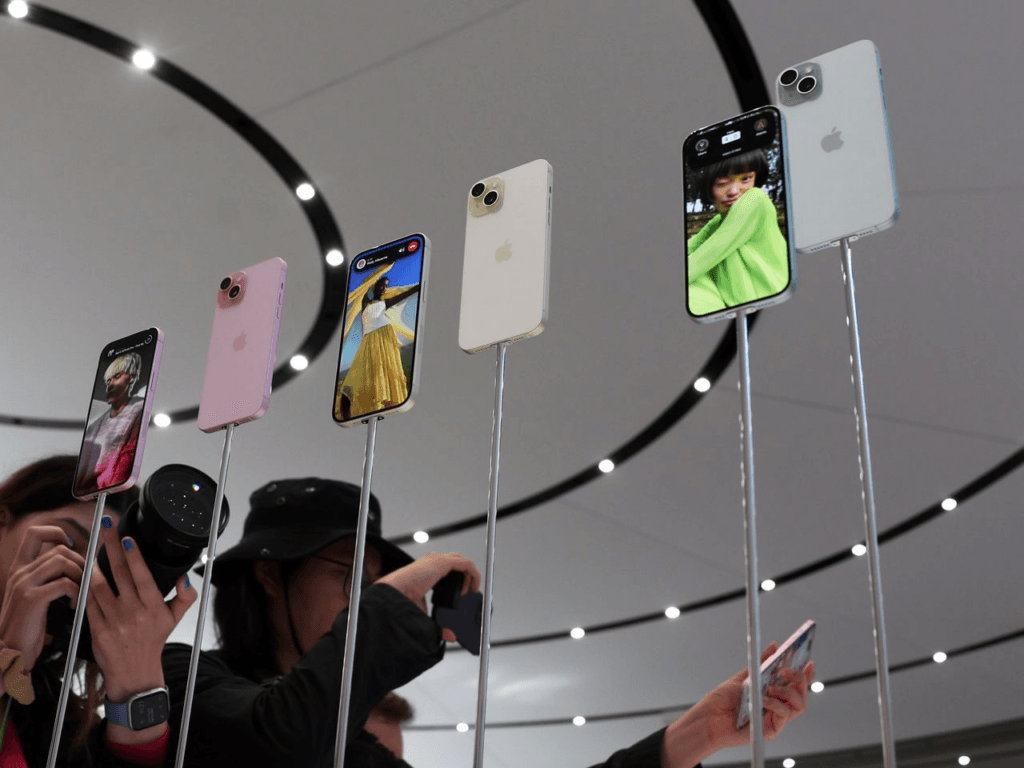 Fig 4. iPhone Camera Capability (wsj.com)
5G Connectivity
Apple takes a monumental leap forward with 5G capabilities. This translates to faster downloads, smoother streaming, and lag-free online experiences. Whether you're browsing the web, streaming content, or engaging in video calls, you'll experience a level of connectivity that sets a new standard in smartphone technology.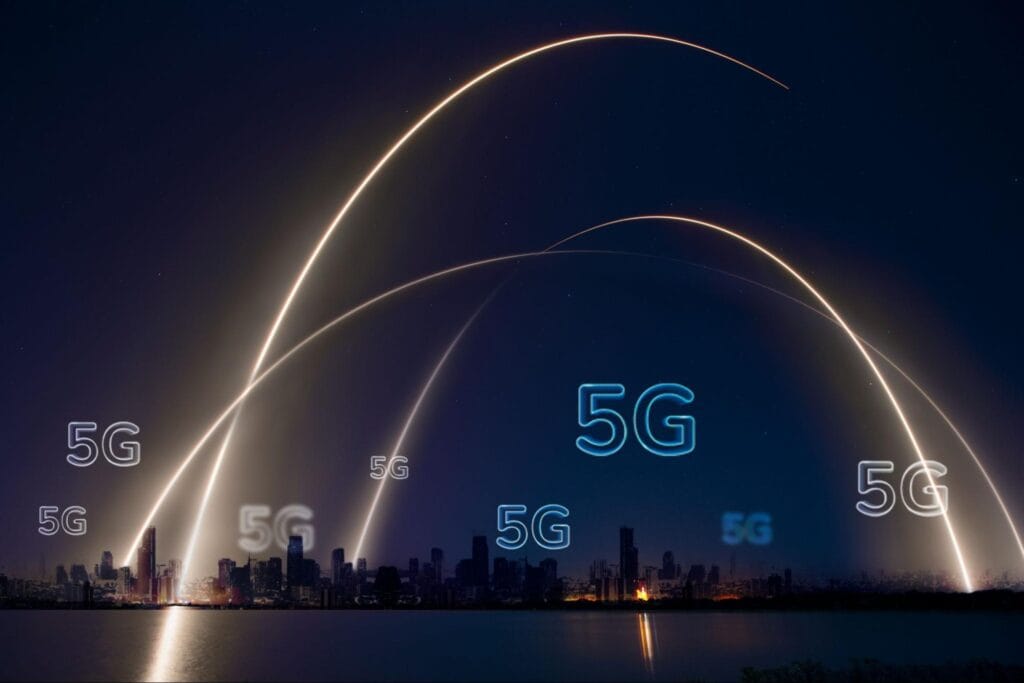 Fig 5. 5G Connectivity
Solid-state Side Button (Pro Model) & Notch Display
The Pro model of the iPhone 15 boasts a state-of-the-art solid-state side button for enhanced functionality. In addition, a refined notch design ensures an immersive viewing experience without compromising on essential features for all the iPhone 15 variants.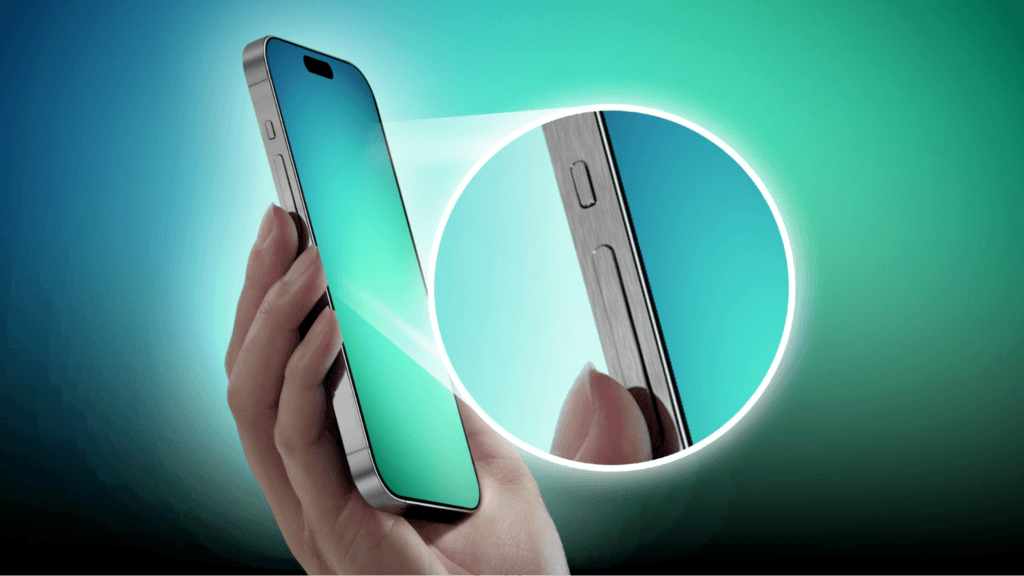 Fig 6. iPhone 15 Pro Solid-state Side Button (macrumors.com)
iOS 17
iOS 17, the cutting-edge operating system designed exclusively for the iPhone 15 series, ushers in a new era of user-centric innovation. Foremost among its features is the formidable privacy fortification, which empowers users with an unprecedented level of control over their personal data. The revamped user interface sets new standards for intuitiveness, with subtle design refinements that make every interaction a delight. Moreover, iOS 17 supercharges apps with augmented functionalities, making them more versatile and responsive to user needs.
In this comprehensive update, Apple's dedication to optimizing the iPhone 15 experience is unmistakable. Performance gains are palpable, ensuring that these devices run with exceptional speed and efficiency. iOS 17 also introduces exciting camera enhancements, enhancing photography and video capabilities to capture life's moments in breathtaking detail. Augmented reality (AR) takes center stage, revolutionizing gaming and immersive experiences.
In conclusion, iOS 17 is a meticulously crafted masterpiece tailored to the iPhone 15, delivering unparalleled privacy, a more intuitive interface, and augmented apps, all while enhancing performance and capabilities. It cements Apple's position as a leader in secure, intuitive, and highly efficient mobile technology, guaranteeing an exceptional user experience.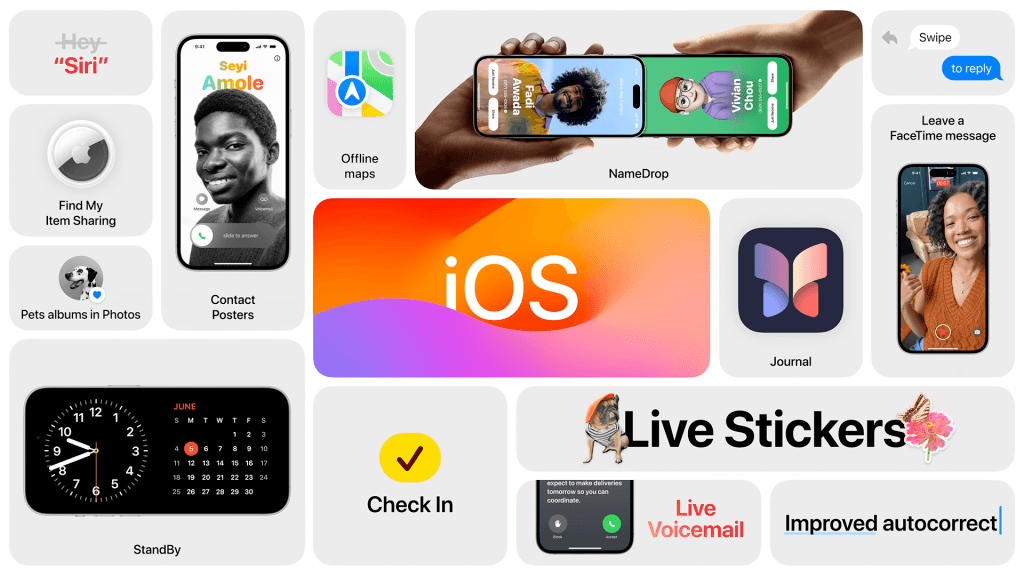 Fig 7. iOS 17 Top Features (twitter.com)
In-Depth Look at Each iPhone 15 Model: Base, Plus, Pro, and Pro Max
Now, let's take a closer look at the distinct features and functionalities of each iPhone 15 model, catering to a wide range of user preferences and needs.
iPhone 15 Base Model
The base model of the iPhone 15 offers a perfect balance of performance and affordability. It's equipped with the A17 Pro Chip, delivering impressive speed and efficiency for everyday tasks. The Liquid Retina XDR display ensures stunning visuals, while the enhanced camera capabilities capture memories with precision. This model also supports 5G connectivity, keeping you connected at lightning speed.
iPhone 15 Plus Model
The Plus model takes it up a notch with a larger display, offering an expansive canvas for content consumption and multitasking. With the A17 Pro Chip, you'll experience seamless performance, making this model ideal for power users and enthusiasts. The Liquid Retina XDR display provides an immersive viewing experience, and the enhanced camera system ensures top-notch photography and video graphy.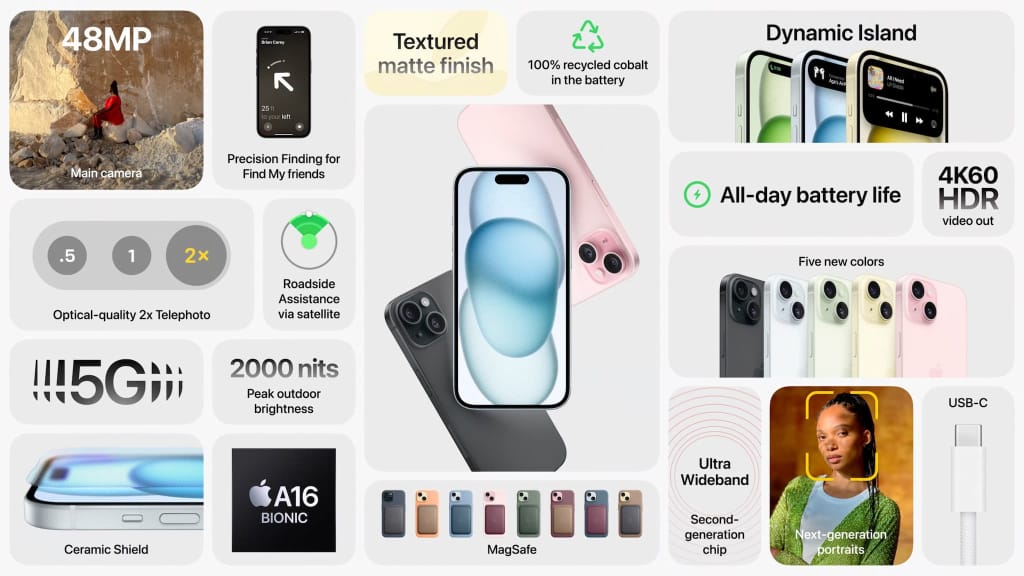 Fig 8. iPhone 15 Base Model & iPhone 15 Plus Specification (twitter.com)
iPhone 15 Pro Model
The Pro model is designed for professionals and creative individuals who demand the highest level of performance. Powered by the A17 Pro Chip, it offers desktop-class capabilities for tasks like video editing and 3D rendering. The Liquid Retina XDR display reaches new heights in visual quality, making it perfect for content creators. The camera system is optimized for professional-grade photography and videography.
iPhone 15 Pro Max Model
The Pro Max model takes the iPhone 15 experience to the next level with an even larger display, providing an expansive canvas for productivity and immersive content consumption. With the A17 Pro Chip, it delivers unmatched speed and efficiency. The Liquid Retina XDR display offers stunning visuals, and the camera system is optimized for professional-grade photography and videography.
Fig 9. iPhone 15 Pro  & iPhone 15 Pro Max Specification (twitter.com)
Conclusion
The Apple 2023 event exemplified the company's unwavering commitment to pushing technological boundaries. The iPhone 15 lineup, with its A17 Pro Chip, Liquid Retina XDR Display, enhanced camera capabilities, 5G connectivity, Haptic Touch (Pro Model), Notch Display, and iOS 17, signifies a monumental leap forward in smartphone technology. These innovations are poised to redefine our interactions with devices, establishing new industry benchmarks for performance and user experience. As these products become available, users worldwide can look forward to embracing a new era of innovation and excellence in their daily lives.
If you're eager to harness the full potential of iOS 17 for your application, feel free to reach out to us. We're here to help you integrate the latest features seamlessly into your iOS app development project. Drop us a line below to get started.
Posted on October 6, 2023 by Amit Sinha