Shopify – eCommerce Website Builder
Web Development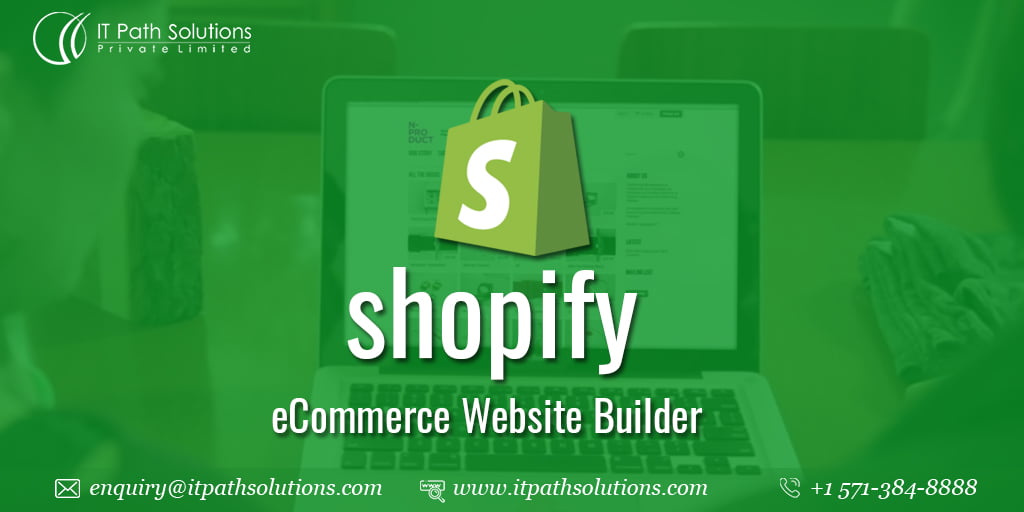 What is Shopify?
It is a type of platform where users can build their own eCommerce website with all the functionality from add product to sell the product. The user can easily design, develop, deploy and sell all type of products all over the world. With a great user, experience structure is Shopify becomes most popular to generate online stores for products as well as for services.
Anyone can easily develop and starts his/her business with it by creating an own online store. There is no need to have any language knowledge like HTML, CSS etc. It provides you with free template themes which are in a responsive manner so there is no need to higher any designer to design the site. Even it provides fully access for display and deploys the store online.
Features
– Storefront
– Cart
– Store Managment
– Advertising and Online marketing
– Products and services, Hosting
– Customer Support and more…
Shopify integrates more than 70 payment gateways with more than 50 languages checkout information, which help to sell product or services all over the world.
With storefront feature business owner can easily manage their store details to enhance his business.
Shopify provides a shopping cart feature with all the necessary things like SSL certificate, payment gateways etc. which user have to just integrate based on their business.
With the store management, all the customer and order information can be handled. It provides features to provide SEO functionality to enhance business.
Also provide Inventory management, product variation, product organization, multiple images for variation product, import/export functionality with CSV file to add products and more features under the product feature.
It provides great customer support even when establishing the first-time website or while learning a system to manage the store. It provides support on email, chat and call 24/7 to help their customers and users.
With many more features, it becomes today's popular tool to enhance business with great user accessibility and easy to learn environment.
Posted on August 30, 2018 by Keyur Patel