Real Estate App Development in 2022: What You Need To Know
Mobile app development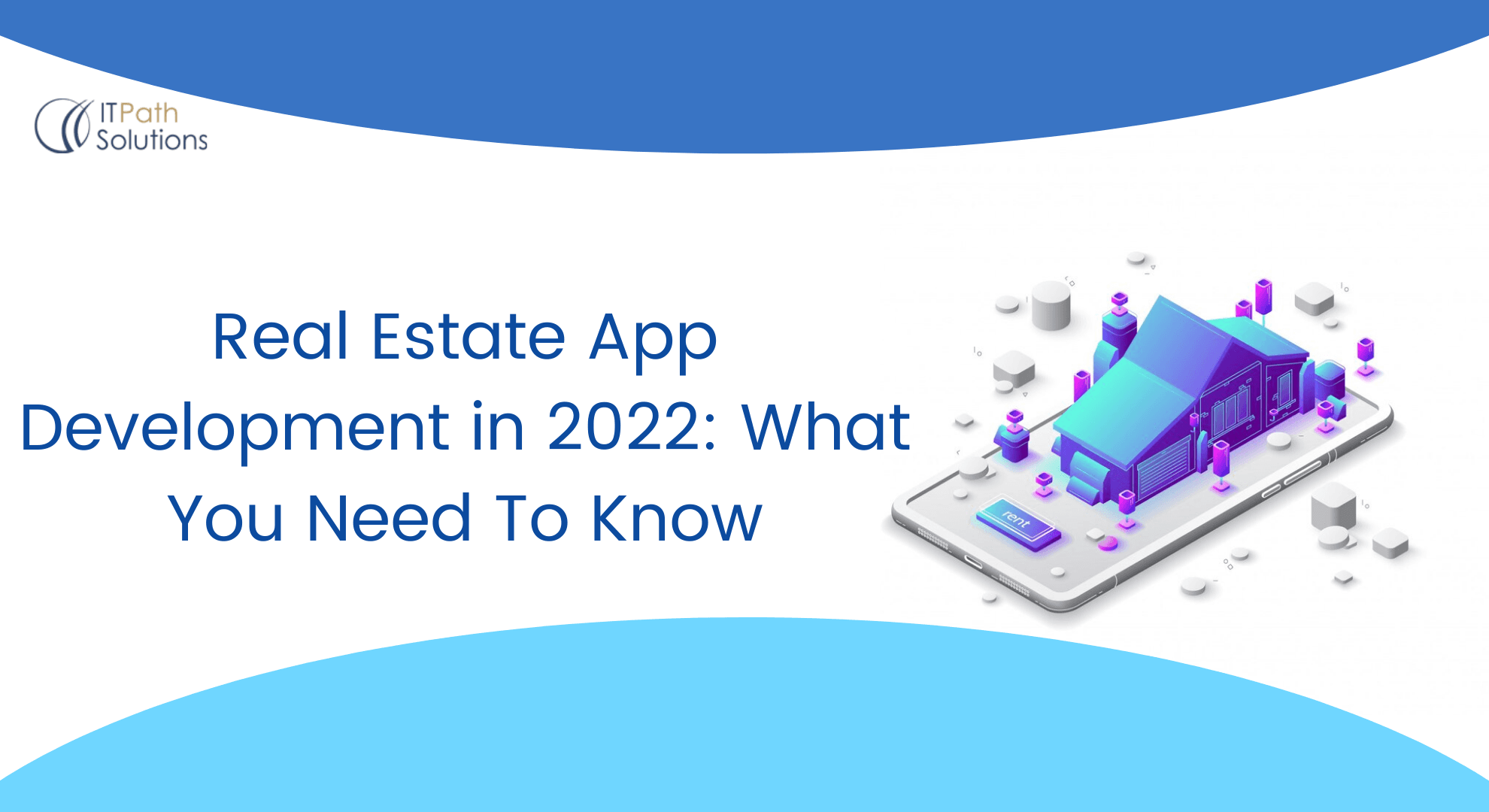 The real estate market is the backbone of the US economy. It provides millions of direct and indirect jobs, a boom in real estate lifts other ancillary industries such as construction materials, transportation and cement, and furniture, and many others. As such, governments around the world encourage home ownership and real estate development projects.
App market around real estate activities is going through a transformation. Now both big and small property developers are using app development coupled with the latest AR/VR technologies and online marketing to generate more sales, increase customers, and remote and sell their properties online. 
About 97% of people now search online before making a property purchase decision, making apps and websites a key touch point in this large customer journey towards the final step of actual purchase. 
What are Real Estate Apps?
By undertaking custom real estate app development, you can create many types of real estate apps. Real estate apps allow property dealers or builders to communicate with clients, showcase their properties, conduct transactions, provide virtual tours, and monitor properties online. 
A good example of a property app would be Zillow which allows people to list their properties online, check price trends and buy or sell or rent properties as per their needs and criteria. 
A good real estate app will be easy to use, simple interface and allowing users to generate and upload their own photos and videos and provide their own 
To understand more in detail let's understand the major features that can make for a successful Real Estate app. 
A sample real estate app interface with multiple features
Features for Users
Navigation and Street View
With an integrated map, and API in the on-demand real-estate mobile app, users can get a preview of the locations and routes of the property without traveling there.
Advanced Search Functionality
This feature allows users to search property by advanced search functionality such as location, property type, price range, listing type, lot size, square footage, the year of construction, and amenities.
3D Virtual Tours
Virtual tours can create a 3D view of the entire property for home-buyers. It instantly provides the details of the insight and layout of the property. This great option makes real-estate mobile apps grow better and helps to edge over other competitors in real estate industry.
Favourite Lists
Under this feature, users can easily add their most preferred properties and locations to the favorite list with a few clicks in the app. It will be useful for agents to see what interests their customers as to suggest similar options.
Chat-bot or Contact
Using this feature, users can communicate directly with agents via chat-bot as well can send inquiry messages through the contact form. It is also useful to avoid physical visits for both buyers and agents due to distance or busy schedules.
Property Cost Calculators
This feature allows users to calculate property cost, down-payment, interest rate, applicable taxes, etc.
Augmented Reality (AR)
AR can benefit both buyers and sellers. By adding this AR functionality, interested users can customize properties with new wall colors, different furniture, and renovated interior designs and make a final decision.
Categories and filters
This feature allows users to categorize and filter their properties as per the area, prices, and other factors to select the best possible option for them.
Feedback System
Ratings can create loyalty and trust among home-buyers. Users can leave feedback for agents or brokers. So an app becomes more reliable and transparent. As well, they also get a chance to improve their services.
Feature for Agent Panel
Sign-up/Login
The agent can sign-up to the mobile app using their email-id or one can even use social credentials.
Database
Integrated database option in the real-estate app, especially, it helps to find the property. Using third-party real-estate API, MLS listing data can streamline data flow and configure it to match the application's format.
Real-time messaging
This feature allows agents to send real-time messaging with each other and prospective buyers. 
Calendar
Buyers can schedule viewing or appointments with their agents by adding a calendar feature. The agent can see available dates and book them through the property listing app.
Add Your Property for selling or Rent
This feature allows agents to add a property that they are seeking to sell or to put on rent.
Personal Profiles
A profile can benefit agents, too. Agents can describe their experience with the services, as well can attract potential customers, or publish their listings and availability.
Conclusion
Real estate apps make the whole process of buying and renting properties much easier and convenient. All parties from users to developers to brokers benefit with the advent of real estate apps. Considering the fact that all information for a new property is sought online it is imperative for anyone involved in Real estate to have an online presence through apps and websites. 
We at IT Path Solutions can help you develop your own custom Real estate app that will help you attract customers and differentiate your brand in the highly competitive real estate market.
Posted on March 4, 2022 by Keyur Patel