How to Develop an All in One Employee App like Connecteam
Mobile app development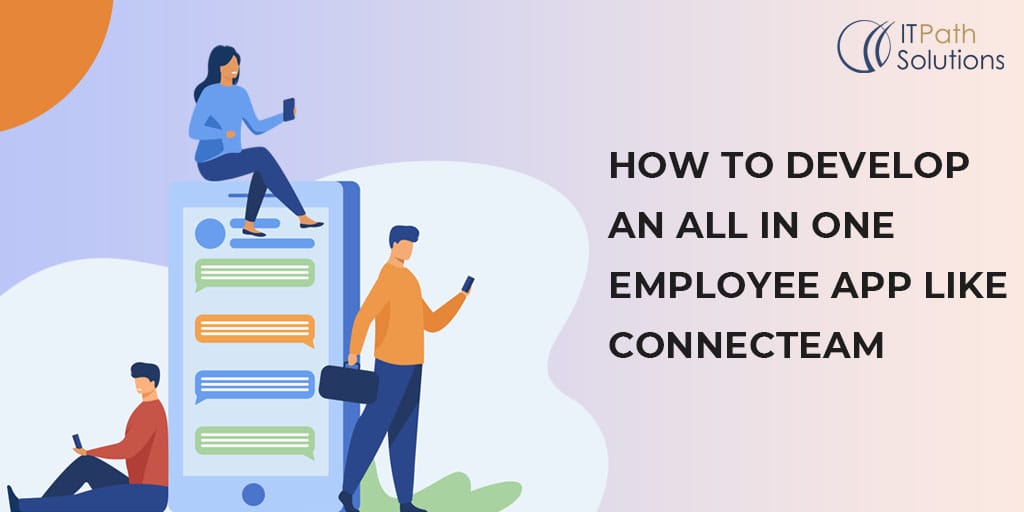 Introduction
Running a business with multiple teams is a very challenging proposition. As such if you have multiple offline teams across different locations, you need a single platform to communicate with all your teams wherever they are.  
Connecteam is one such app. It provides a platform to business owners to connect, train and manage their teams which are on-site and outside the offices. 
Its platform is used by large and small businesses in retail, logistics, security, and other major industrial verticals. 
Right now there aren't many apps like Connecteam on the market so we think there is ample scope for custom app development for an app like Connecteam.  
Let's discuss the main features of such an app.
Employee Communication Features
This section of the app will help you understand and learn which type of features you can integrate into the final all-in-one employee app.
Features of employee communication Section
Update & Announcement
This feature allows managers to easily share updates, announcements, and other information with relevant teams, departments, or locations with a few clicks in the app. This feature helps them to keep their employees up to date.
Survey & Polls
Managers can get employees' feedback and thoughts by creating surveys and polls.
Share Resources:
Managers can create all kinds of information for the entire team which they need at their finger trips like benefits & wellness, employee guidelines & protocol, health & safety information, daily cafeteria menus.
Create Group & Chat Messaging
Managers can create secure group chats in just a few clicks as well as can chat separate work-related messaging from casual private chats. 
Create Company Event:
This feature allows managers to create and promote a company event with a few clicks in the app. They can send reminders to their employees' and it helps to boost participation in company events.
Company Directory
Managers can easily create a company directory by adding employee contact information. Make it easy for managers and employees to connect quickly and directly without the hassle of saving each contact separately.
Real-time Update
This feature allows managers to get real-time status updates directly from the field.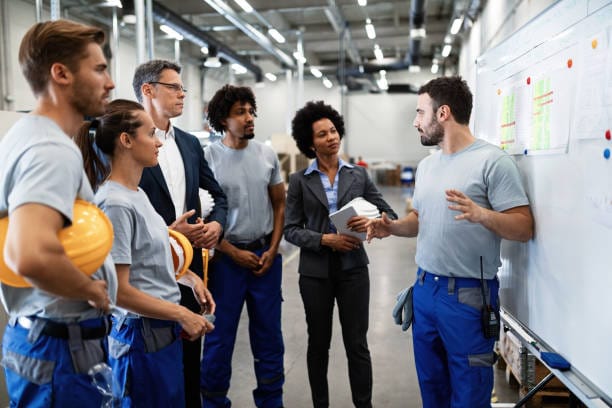 Deskless workers can stay connected with apps such as Connecteam
Features of Employee Time Clock Section
Tracking Employee Work Hours
This feature allows managers to easily track work hours spent on jobs, projects, clients and more. 
Real-time visibility with GPS
This feature allows managers to get accurate real-time GPS location tracking. They can know who clocked in and out when and where through this feature. Moreover, managers can get alerts where employees are late clocking in for shifts, as well it helps to gain real-time visibility into staff activity.
Digital Time-sheet
With this feature, managers can create digital time-sheet to take control of employees' time such as Auto breaks, overtime, double-time, daily limits.
In-App Chat
This feature allows managers to directly communicate with each other for shift related, and any other issues.
Create payroll
Managers can easily export time-sheet to payroll software, they can calculate accurate hours, and wages for payroll including PTO, break, and overtime.
Features of Employee Scheduling Section
Create Schedules
This feature allows managers to easily create work schedules according to their assigned work. They can assign tasks and schedules.
Create Pre-made template
Managers can create various kinds of pre-made templates based on shifts such as single shift templates, full week templates, or repeating shifts as well they can reduce manual work by this pre-made template.
Add Additional Information
To improve operations and work schedules, they can add employee shift instructions such as location, time, notes and attachments. It helps to reduce unnecessary interaction and speed up operations.
Real-time Track Progress
This feature allows managers to get shift updates, GPS scheduling, Shift rejection, Shift task completion and check-in late, etc by real-time track progress with a few clicks in the app.
User interface
Using this feature, you can create a transparent and visual user interface for employees to quickly understand their schedule directly from their mobile app.
Features of Checklist & Form Section
Create Online Form
Managers can attach PDF, Excel spreadsheet, images, video and record an audio message by creating an online form with a few clicks in the app. They can reduce filling paperwork and endless calls & texting through this feature.
Customize Form
This feature allows managers to easily customize templates for various purposes such as safety form, hr-focused template, compliance purpose, operational checklist, etc.
Real-time Report
Managers can collect real-time reports and task status from the field.
Manages Submitted Form
Managers can receive and manage all submitted forms according to their business needs with a few clicks through this feature.
Features of Task Management Section
Create & Assign Task
This feature allows managers to create and assign tasks to team members by adding detailed descriptions, sub-tasks, attaching images, file and more.
Team Reminders and notification
Managers can send push-reminders to pursue execution and get real-time updates on task completion by this feature.
Task Related Communication
Managers can directly communicate to the employee with specific tasks related on a single channel.
Manage Repeating and Structured Tasks
This feature allows managers to create and manage recurring tasks, checklists, & forms with a few clicks in the app as well they can customize digital forms & checklists and make it easy to oversee the execution of repeating tasks.
Conclusion
All in one employee management app is a massive undertaking and requires careful undertaking and management of various development challenges and aspects. You need experienced hands and minds that IT Path Solutions provides for a custom project like this. Drop us a line to discuss such ideas with our app experts.
Posted on March 21, 2022 by Keyur Patel