How To Create Your Own Camping Booking App Like Sekr
Mobile app development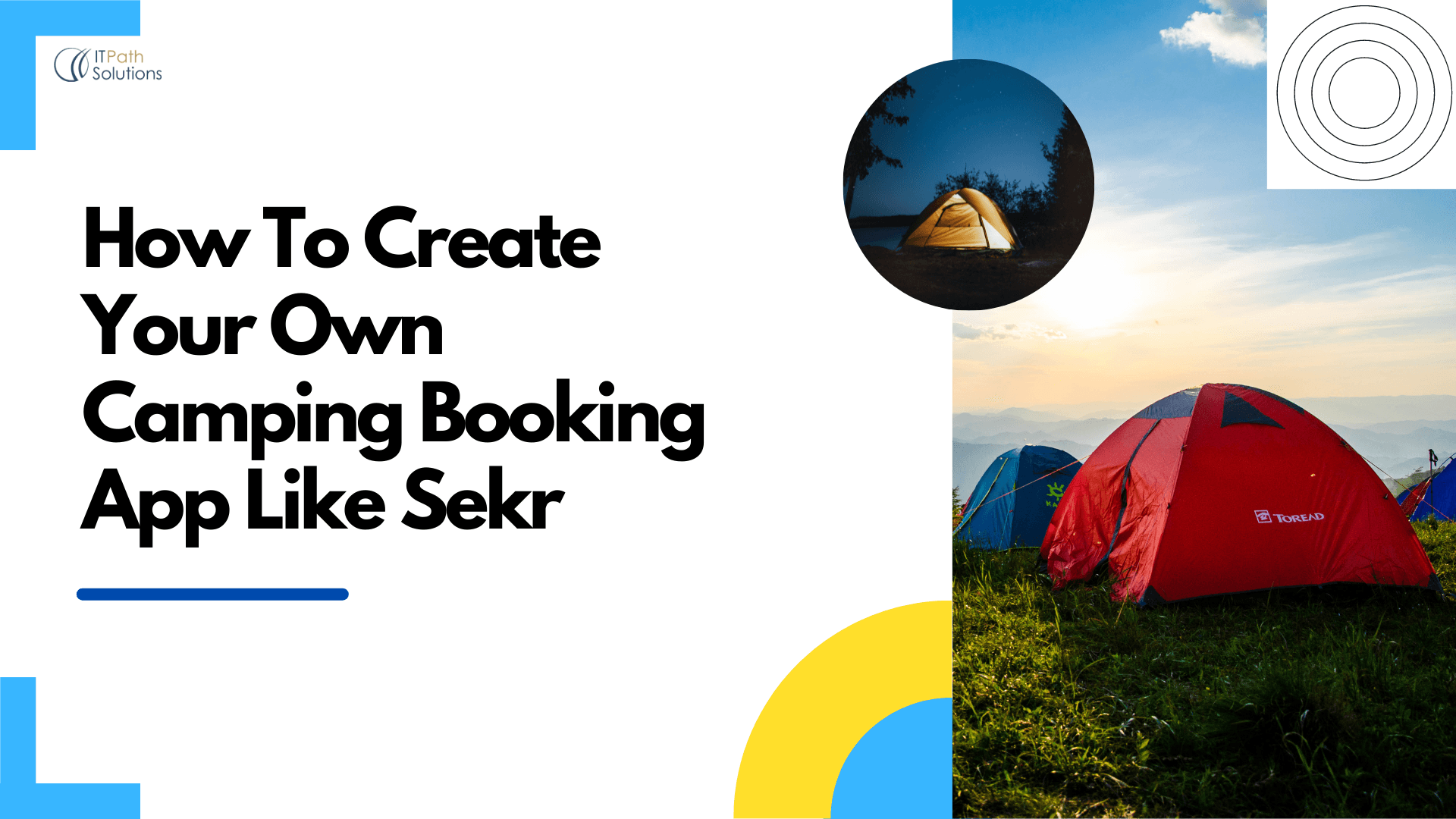 People have spent $8.5 Billion in camping reservations across the US in 2020. Sekr is a camping spot booking app that intends to digitize camping booking which is still done using paper records. People have to call to book a spot for each camping site or national park.
Booking a spot to camp is one of the major problems for an outdoor-loving public like the US that loves to camp out and would do so more frequently if the process was easy and more manageable.  
That is where apps like Sekr come in.
What is Sekr & How It Works
Sekr centralizes the camping and park spot booking by using updated databases and offline information. Users can filter the spot by facilities such as Wifi and showers and select the availability by the right dates. Sekr also uses volunteers and user feedback of the camping sites into the app's data for more updated information on the camping spots. 
Sekr App Development
Sekr has recently received funding for its app, showcasing the confidence investors are having in its idea and business model. 
Aspiring entrepreneurs can use this article to understand how they can develop similar apps and the steps and features such an app will require. 
Let's discuss the kind of features this app should have. 
Features for Users
Register/Login
Under this feature, users can register or login with help of a personal email account as well they can log in through social credentials.
Connect Fellow Travelers
With this feature, users can easily find and connect fellow travelers who want to participate in outdoor activities together.
Share Knowledge
This feature allows users to share their individual knowledge and experience about the various campsites and other locations. This feature can help users 
Find Campsites
Using this feature, users can easily find every type of campsite and discover outdoor events as well. They can save their favorites and share experiences for each site. 
A proposed interface of the camping booking app
Share Document and adventures
This feature allows users to share documents, adventures, and valuable information with another group that is seeking campsites services. 
Chat – Messaging
Whether you are on the road for 3 days or 3 months, With this feature users can directly communicate with their travel group as well users can learn interesting adventures from people via chat messages.
Find Facilities
This feature allows users to find campsites, pitstops, vistas, events, wi-fi connections, oil changes, and more through Map.
Share Photos & Videos
With this feature, users can take various photographs about their adventures, events, and spots and they can share with the community.
Discover and Plan Events
This feature allows users to discover events as well can host digital or in-person events like van tours, casual hangouts, weekend-long hiking trips, caravans, and more. 
Real-time Information
With this feature, users can share real-time information & recommendations on campsites and locations such as safety regarding and more. 
Chat and Plan Camping Trip With Friend
This feature allows users to invite and chat with friends to various trip plans with you.
Rate and Review
This feature allows users to give ratings and reviews about campsites services, as well it's more convenient to find another user.
Push notifications
With this feature, users can receive notifications of new trip plans, outdoor events, interesting adventures, new spots, and more.
Alert & Security
Users can ask for help and announce for assistance in case they are in distress.
Features of Admin Panel
Dashboard Manage
Dashboard manage feature allows the admin to access almost every aspect of the app quickly.
Manage Users
This feature allows the admin to manage their users' profiles on dashboards such as name, phone number, address, emergency contact number, and more.
Manage Services and Price
With this feature, the admin can manage all campsites services and price structures for monetized aspects of the app, as well admin can change services and price structures according to the users' requirements and market trends.
Manage Trip and Event
This feature allows the admin to manage all upcoming and current trips and events.
Add Trip and Event
Admin can add or delete new campsites locations, trip plans, outdoor events, interesting adventures, more through this feature.
View Rating and Review
This feature allows the admin to view the reviews and ratings by the customers and use the feedback to improve services.
Offer, Discount, and Gift Card
Using this feature, the admin can send multiple offers, discounts & gift cards to the users such as new trip plans, new spots, upcoming events, and awesome adventures.
Push Notifications
Under this feature, the admin can send push notifications to all the users for any update, new spots, events, and anything else.
Manage Payment
This feature allows the admin to manage all payment-related information and transactions provided by customers.
Monetization
The app can be monetized in multiple ways. You can run ads, charge subscriptions or set up an eCommerce store to sell camping-related items. 
Monetization depends on the type of user base you have, its volume, and what you want to do with the app. Do you want to focus on increasing userbase or generating revenue from your initial versions.
Conclusion
Sekr like app development is a potential hit. Aspiring app entrepreneurs should take this opportunity and tap into this untapped but huge market. We can help you undertake sekr app development and build a feature-rich app that can be a huge hit with the camping base. Drop us a line.
Posted on February 11, 2022 by Keyur Patel