How I Select Best Mobile App Development Platform?
Android Development, iPhone Development, Mobile app development, Mobile Development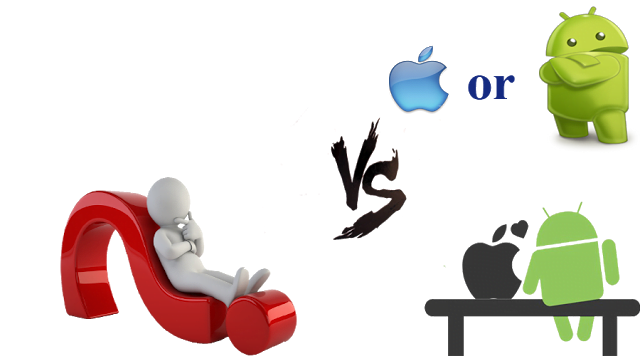 Have you build your software on Android or iOS? Possibly each of them. Windows Phone or Blackberry maybe?
If you're reading this text, it is because you're unable to restore your thoughts with regards to the mobile app development platform. As in, how to pick the best one. Isn't it?
Deciding on from among the multiple competing platforms requires a clear-eyed valuation of the target audience on your mobile app, the technical strengths and weaknesses of every platform and evaluate of the long-time period advantages of the platform.
What you should focus while selecting the best mobile app development platform?
1. Your Target Audience
This should be your main task. Before selecting the platform, you must know what type of audience you're planning to target. For example, if you are planning to focus on Europe, keep in mind that the large number of Europeans prefers Android devices to iPhones. In America, users use both, while in Asia the situation may differ from country to country.
2. Features
You need to consider key features along with user experience. If you prefer to develop an app with native feel, you need to go for iOS or Android. In case, you're developing an app that is consistent with every platform, you need to go for cross-platform development approach.
3. Supported Devices
In case you're deciding to go for Android, you should keep in mind that Android holds 160 items. It is subjected to constant increase. While, Apple follows a different strategy. iOS 9 is compatible with 15 devices, among which there are various versions of iPads, iPhones and iPods. Windows Phone 8.1 currently works on 100 devices, while Blackberry is supported by only 10.
4. The Cost of Development
Keep in mind that your app needs to be cost-effective. The selection of a mobile app platform depends on the available budget to a great extent. This includes financial aspects such as software cost, infrastructure cost, user training cost, etc.
5. User Experience
An app that is not only engaging but also delivers functionality and performance at the same time. A good platform which can provides an optimized user experience can address the unique needs of your customers.
What you should know when selecting the platform for the development of app?
Talking about the platforms to pick, still remains a question mark. However, there are some guidelines that will let you differentiate among the different platforms:
1. Android Application Development
Since Android smart phone are ruling out in the market with highest number of shares and constantly changing dynamic environment of Google, this will help the company to target much larger user in the market. Due to continuous Google acquisitions and efforts, Android mobile technology has grown very much. Since android is open source programme it has low investment and high return of investment.
2. iOS Application Development
As per Apple report, it earns more revenue on from iPhone or iPad than on Google android which is 90% of all dollars spent on mobile devices. Apple users generally prefer to spend more on apps as compared to android users. Apple has high level of security and theirs apps are more secure as apple has marketed their product on premium brand category which leads to higher expectation by users.
With the upgrade of iOS 7 UI/UX and designing features, a new designing advantage has come to era of iOS. Xcode which is utilized by developers for developing app on Apple has an advantage of migrating an app from iPhone to iPad which is a bit lengthy process in android.
3. Cross Platform Development
One more alternative to reduce time & cost is to go for Hybrid Application Development framework also called cross-platform development. The main advantage of this application is that one code language can run on multiple platforms and is a less expensive and faster solution. They provide you with a native look and feel with the help of an HTML UI framework, CSS, JS technology.
Conclusion
Having played with various options, we made a conclusion that native platforms satisfy our client requirements best. That's why we've focused on native iOS and Android programming languages.
Hope this article will help you to select the best platform for your app. Whichever platform you choose, IT Path Solutions will be there to help you develop useful, interactive and cost-effective mobile app. We help our clients not only develop their apps but also build their businesses and bring their revenue to a new level.
Posted on November 22, 2016 by Keyur Patel
You might also like