Create A Parking App Like RingGo in 2023
Mobile app development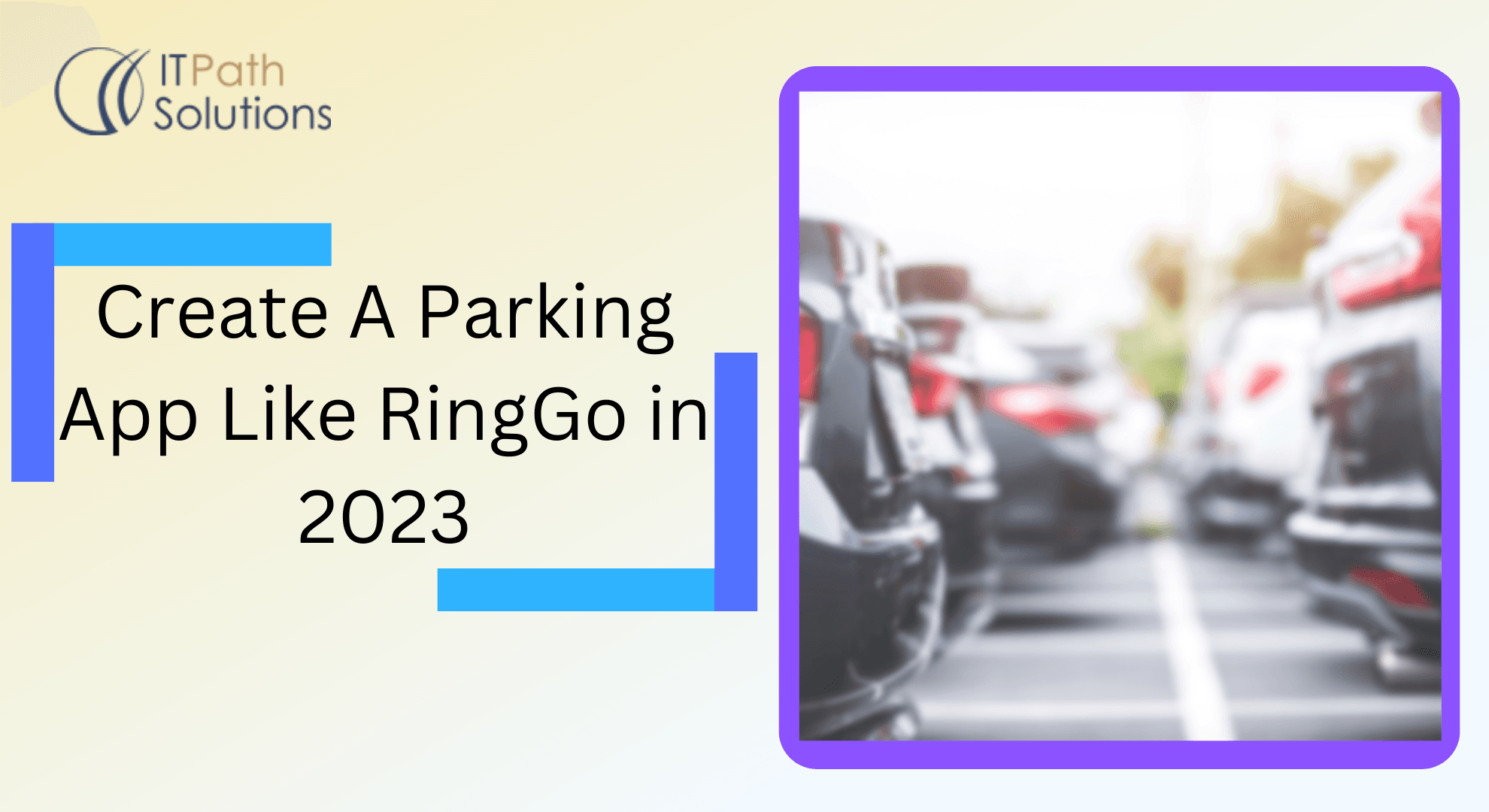 Parking App Development
As per reports, searching for parking costs the UK £23.3 Billion a Year. The loss of revenue is in terms of fuel and man hours lost. As such one solution for this is parking apps that saves the driver the hassle of finding and paying for parking metres and going endlessly around the block to find a parking area. Finding the right parking spot has become like a lottery with the users eagerly hoping for a good parking spot when they go somewhere. 
Parking apps allow you to find available parking slots, book them beforehand and not worry about parking when you reach a crowded venue. Apps such as RingGo can help you book a spot, pay online and avoid paying in parking metres and the hassle it entails and avoid spending a lot of time finding parking.
Introduction to Parking App RingGo
RingGo is a parking app that caters to customers in the UK. People can book parking, pay online and extend booked parking. You just book a parking spot online in the app, go to your parking spot and go on about your day. In case you receive a parking time limit exceeding notification, just pay for the extra time and continue going on with your day-to-day activities. As such this app offers unlimited convenience to the millions of UK drivers who need to park their vehicles to go to the office, shopping or other regular activities.
Introduction to Custom Parking App Development
Custom parking apps provide a helpful service of finding the right parking spots, booking them, and allowing the user to pay for them online from the convenience of their mobile phone. 
Parking apps contain many features such as GPS, vehicle tracking, IoT, and many others. Parking apps are provided by many independent service providers, car manufacturers, and aspiring app entrepreneurs. 
Parking apps are connected to real-time feeds that provide information about parking and available spots. This information is connected by IoT sensors and parking checks and coupons. Some of this data is based on historical trends as well. 
There is tremendous scope in making a custom parking app like RingGo and monetizing it, as users will be paying for the parking anyhow, you will be able to monetize the app quite easily without any additional pivot or alternative methods of revenue such as ads. 
To make such an app successful, let's discuss the key features of custom parking apps like RingGo.
Features of Parking Apps Like RingGo
Connection to Parking Feed
You will need to either set up a parking data collection feed based on historical trends and IoT or tap into a third-party source. Tapping into a third-party source is less time-consuming but you will have to pay for it from your pocket initially and user data will be shared with the third parties.
This will be the most critical and important step that will ensure the success or failure of your app. Your parking feed needs to be accurate, reliable and available on demand. 
Easy to Setup Timer
You want to have a timer that can let people set up the precise number of minutes or hours. You can even design a clock where people can either just type in the time or move the clock handles to set up the time. An intuitive and easy-to-understand ensign is the key for this feature. 
Payment Gateway
People hate paying by inserting coins in the parking metre. Also when time is extended they have to come back to the parking metre and pay for the extended time. With a secure payment gateway, people can pay for the time they have booked and for any extensions that might occur.
Push Notifications
Push notifications will form a  critical component of the app. Push notifications for the parking spot, remaining time, pre-reminder and other types of push notifications.  Users can be reminded of the time left and in case they want to extend the parking. How you use push notifications will play a critical role in the success of your app. 
Parking Suggestions
Based on the route selected by the user, the app can suggest an ideal parking suggestion, guide the users to the parking spot through GPS navigation and provide day-to-day suggestions based on the locations the users frequent, ie, their office or shopping centres. 
Route Finder 
The app should ideally contain a route finder for the user to reach the parking spot quickly and efficiently. 
Parking Slot Subscription
Users can subscribe to the parking spot that they frequently use and subscribe to it for daily or regular use. Saving the hassle of booking it over and over every day. 
Other Features
Features such as instant login, quick setup, instant chat, and personal profile should be added for a complete app.
Conclusion
Creating a Custom parking app like RingGo is an attractive proposition. You can create an app that has all the requisite features and launch it for instant monetization. Do drop us a line to get started with this idea. We can help you set up a custom development team instantly.
Posted on September 21, 2022 by Keyur Patel