A Complete Guide To Creating Your Own Education Apps
Mobile app development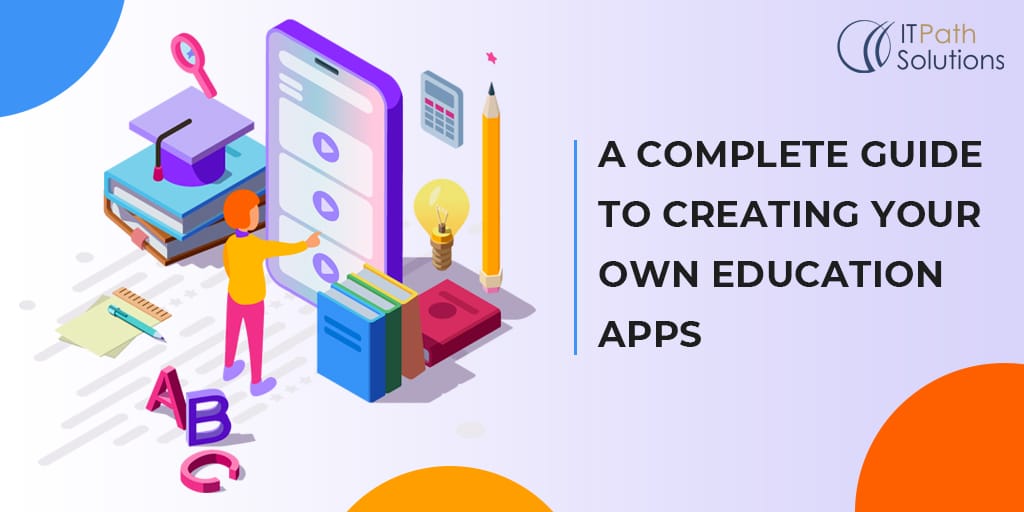 Due to the pandemic, many aspects of our day-to-day lives have changed completely. Many activities have been eliminated or shifted online. One major shift has been happening in the education field. A lot of learning was forced online and now many startups and educational institutions have utilised remote learning as part of their overall educational portfolio.
The education apps market will be worth $70 billion by 2024 growing at an astounding rate of 27% CAGR. Post-Covid, the education apps market has grown by leaps and bounds as online learning has been normalised and legitimized due to virtual learning as schools were closed.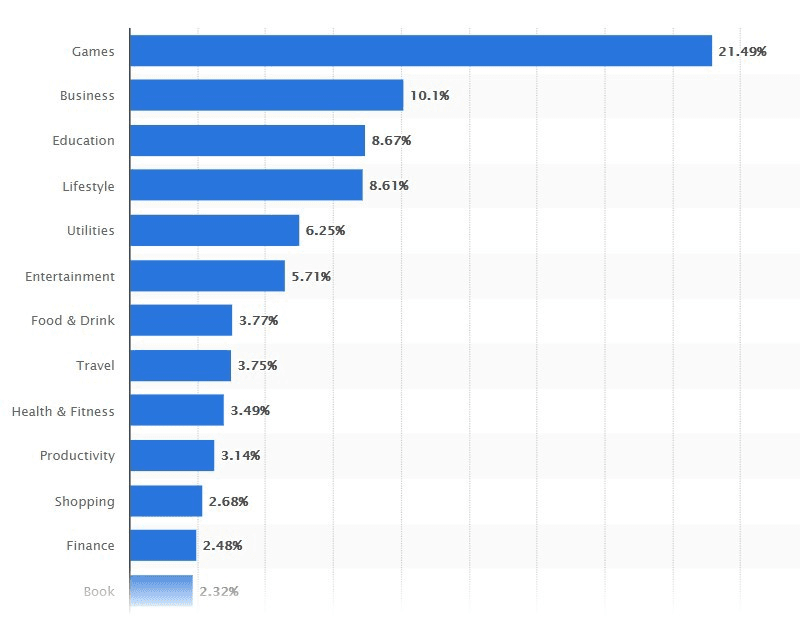 As you can see from this graph by Statista, Education is the 3rd most downloaded category in the app store. 
Education Apps An Introduction
Educational apps help its users improve their learning or help them supplement their existing education. Educational apps can be as simple as teaching young children alphabets and on the other end providing highly specialized professional courses.
From students to crawling infants to experienced professionals, educational apps can be used by a large segment of the population. 
Educational apps such as Duolingo generate revenues of about $117 Million per year. There is ample scope to teach someone and make money at the same time.
Now let's discuss each type of educational app in detail. 
Type of Educational Apps
Learning Platforms
Learning platforms such as UDemy offer a wide range of courses and are not course or stream-specific. You may find technical education along with courses on fitness and cooking. 
Such platforms are well designed and offer courses across various streams and need to provide an easy-to-use interface that keeps users' attention and motivates them to learn more. Learning platforms can be free or offer courses at a minimal charge. Many learning platforms allow the upload of courses by third parties, enhancing their offerings for the end-user. 
Dedicated learning App
Dedicated learning apps provide education on one subject only. For example, a dedicated app that teaches only coding. Unlike learning platforms that provide multiple categories, dedicated learning apps are very specific, user-focused and prefer to use experts for their course creation. 
Gaming Educational Apps
With games children and even adults who find it hard to focus on the course will love to play the games and learn at the same time. The app developer will need to use AR/VR and use all the latest features of iOS app development and Android app development. Essentially there will be large aspects of the app that will function as a game so the app development will need to be combined with gaming app development.
Learning Management System
In LMS, big corporations and organizations utilize their own custom LMS to impart knowledge to their students or employees. Students have to pass tests and the records are stored within the system for evaluation and records. A single space for both training or education and grading of that acquired knowledge and education is enabled by LMS for students, professionals, and many types of people looking for accreditation.
Classroom Education Apps
Classroom Education Apps allow teachers and educators to set up live virtual classrooms, record sessions, and evaluate students. These kinds of apps can be used to take learning online from offline.
Key Factors To Keep In Mind
Convenience
The main reason for using online education over offline is the convenience it provides. Courses can be taken at any time and at any place and people don't need to be physically present in a class. 
Multiple Options
Multiple types of educational and learning apps provide a wide range of choices to the end-user, allowing them to take charge of their learning independent of their location and educational background, and even monetary constraints. 
Faster and On-demand
Online learning is quicker, more convenient, and removes the need to be someplace to learn. What's more, learning is provided on demand through courses. Because it is on-demand, users can learn as and when they need to and increase their overall knowledge.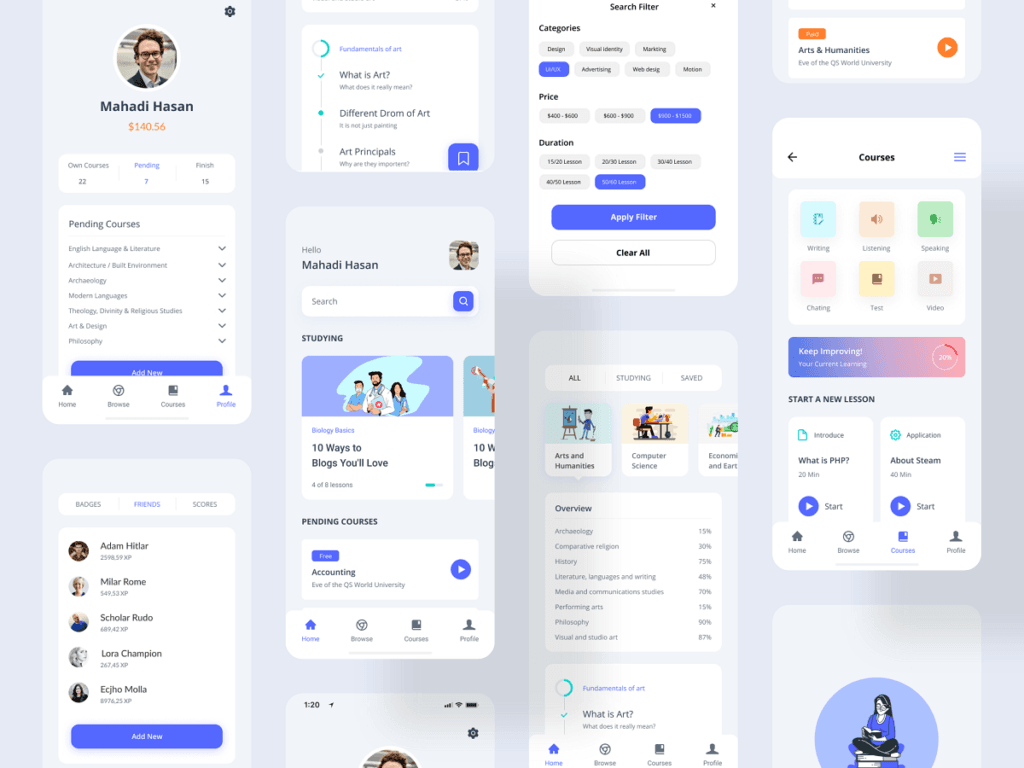 Common Features of Educational Apps
These features will be common across all types of educational apps.
Social Login
For instant registration and login by the users. 
Menu
An easy-to-use and intuitive menu for a great user experience. 
Cloud Storage
Cloud storage to store and access any course or learning materials on demand. 
Push Notifications
To send reminders, updates, and other information to the end-users in real-time.
Payment Gateway
For conducting transactions in the app. 
Search 
For searching of courses, other users, and any information the user seeks.
Conclusion
We have tried to provide a basic idea about education apps with this brief guide. Each type of education app shall be covered in a separate dedicated article. If you are planning on launching your own education app, do make sure to brainstorm your idea with our app experts for a smooth development journey and successful launch.
Posted on March 3, 2022 by Keyur Patel