What Will It Cost To Develop Your Own App Like Life360
Android Development, Cross Platform Mobile App Development, Hire Remote Developers, ios app developer, IOT app development
Custom Family Locator & Tracking App Development
Custom Parental Control App Development
Many parents are deeply worried about their children and their behaviors. Especially if the children are teenagers. Teenagers are taking their first steps into a larger world and parents want to be there help them do the right things and take the right decisions. Technology can help bridge the gap between the two generations and provide some mental comfort to parents.
Life 360 is one of the most popular family locator and GPS tracker apps available on the app market today. It boasts of features such as live location sharing of family members, alerts of their most frequented places, directions to the real time location of the family members, and driving report of family members. As such many entrepreneurs are looking for Life360 like app development or Life360 app clone.
Such teen monitoring apps combine multiple technologies such as GPS, MDM, telematics and other standard technologies such as WiFi, Bluetooth, IoT. GPS provides real time and historical tracking of family members, telematics records their driving patterns and habits. Family circle apps development also allows users to create their own family circles and use all the features of such apps within the circle.
Main Features of Family Locator & Tracking Apps
Such apps are also called as parental control apps development and here are the main features it should have.
Ability to Create Family Groups
A user can create multiple or single family groups, be able to share their location with them and track locations of each family member within the group for the parental control app solution.
Driver Pattern & Habits Tracking
Patterns of drivers within the group, particularly of younger drivers need to be available to parents and should be available on a periodical basis such as month, week etc.
Location Alerts
Locations that are frequented by family members need to be provided as alerts by push notifications. For example, children have reached school, parents reaching their offices or home.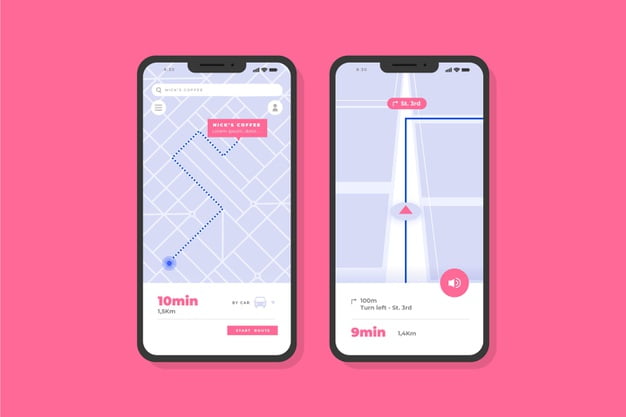 IoT Connections
The app should be able to connect with other devices in home such as smart speakers, cameras, security systems to provide alerts for intruders, fires and any adverse event.
Real time Directions
If needed, one family member can immediately reach another family member in distress such as medical emergencies, accidents by using the location tracking feature of the app. Avoiding the need to get directions.
Help Alerts/SOS Feature
Whenever a family member is in trouble, they can immediately let everyone in their family group know that they are in duress and in need of help with the SOS feature.
How To Create & Launch Parental control/Family Tracker App
Firstly, you need to decide on the features you want your users to have. Above listed features are standard and you must have them in your potential app.
Along with that, here are some major technical functionalities your app must have.
Push Notifications: For providing updates to your users.
Encryption: By encrypting user data, you can make them feel secure and confident about sharing their personal data such as names, addresses, ,locations and other personal information.
Multiple Platform Apps: Your app needs to work on both iOS and Android. Alternatively you can opt for cross platform app development.
Tech Integration: Your app needs to work with IoT, GPS, Bluetooth, WiFi and must have the option to connect with other apps and technologies as and when needed.
User Levels: Your app needs to have different user levels for parents, children and other family members so that those with higher authority in the app can restrict access to app features and those with child version of the user profile can't block location tracking or the app itself.
Admin Panel Features
The admin panel needs to consist of:
User Management: The app owners can see the number of users enrolled and the feature to add or remove any user who is found to be misusing the app or not following the terms and conditions set by the app owner.
Invoicing and Payment Tracking: The app owner may charge users for certain features or provide premium versions of the app with enhanced features. The main admin panel needs to provide invoicing timelines and details along with details on payment received, payment outstanding on an ongoing basis.
Features Management: Admins can add or remove features of the app. This functionality will help in rolling out new updates and features.
Push Notifications: With push notifications, all users can be reached to provide important and timely updates regarding the app.
Ads Management: If the admins of the app decide to run ads, the ads management panel allows them to control, launch and remove ads.
Developing the App
Once you have decided on the overall scope of the app and its main and secondary features, you need to hire an expert developer to design, develop and push the app on the right app stores/marketplaces.
Hiring the Right Developers
To hire the right developers, ask them for a custom quote, check their pricing breakdown, checkout their portfolio and previously built solutions and after careful weighing of the factors decide on the right developer.
After choosing the best developer, you must have a clear scope, clear timeline and efficient communication with your developers. Once you have decided on a developer, start specifying your expectations in terms of user experience, back end features, delivery timeline and any mission creep you may suspect. By providing a clear picture you will be able to help your developer understand your requirements better and decide on the right modules and development cycle.
Costs of Developing the App
Most developers will offer you pay as you go models for your apps. In this arrangement, you will pay after each predetermined module is delivered. We at IT Path Solutions only demand payment after customer is satisfied with the progress achieved in the module.
The other payment method is to hire the developers for a fixed time and ask them to develop the app. This option is better for people looking to modify the app and not build it from scratch and those who are tech savvy enough to dictate to the developers what needs to be done.
App Launch
Once you are done developing the app and the requisite tests and QA is done, you can push your app on Google Play store and iOS app store. Once these platforms approve, your app will be ready to be used.
Do drop us a line below if you are interested in knowing the right features and a pricing breakdown of the entire project for family tracker / parental control apps. Our experts will be happy to understand your requirements and guide you further.
Posted on January 1, 2021 by Keyur Patel