New iOS 11 Release date and Features
iPhone, iPhone Developer, iPhone development company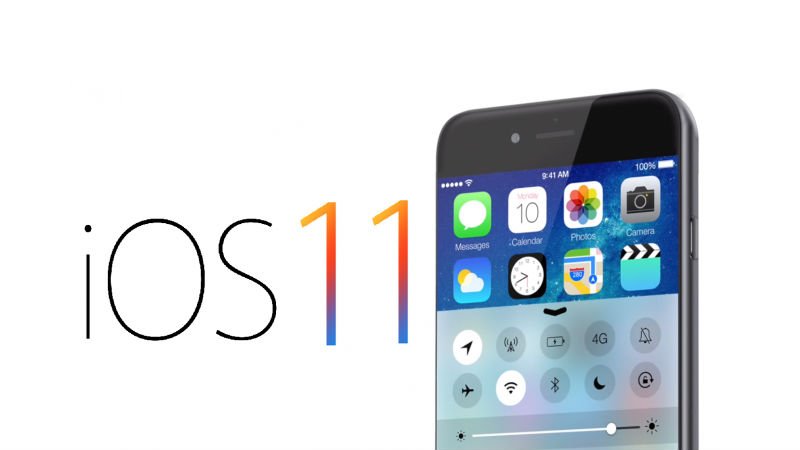 Apple's iOS 10 was released in September 2016. Now, iPhone developers and users are extremely excited for the upcoming operating system. The latest questions regarding iOS 11 are: when iOS 11 will be released? What features will iOS 11 bring for iPhones and iPads? How IT Path Solutions help you with iPhone Application development in iOS 11?
iOS 11 Released Date
IOS 10 Beta has been released in July 2016 while it will be officially launched in the second week of September. So, we are hopeful that the upcoming iOS version will also follow the same pattern.We can expect the iOS 11 to be released in July, 2017 and ultimately the platform will be launched in September, 2017.
Features Expected in iOS 11
Virtual Reality:
Virtual Reality is the next enormous thing in the world of technology that has a great requirement in the global market.Apple is still battling to cope up to this latest technology. Even with the iOS 10, there is no indication of a dedicated VR service to accompany this current operating system. So we hope that iOS 11 will fully embrace the technology and will come with a VR service.
Siri Update:
Every year Apple comes with a superior and more accomplished Siri. In the iOS 10 too, Apple has included some major changes in Siri. Like, for the first time Apple has launched the personal assistant on Mac. So next year with the launch of iOS 11 we are hoping the platform compatible with more and more third party apps like Instagram, SnapChat etc.
Secured Apple Pay:
Apple Pay is Apple's own digital wallet which is only available in the latest product range of this brand. This digital wallet is not 100% safe and secured for making payments. So we hope Apple will come up with even stronger security measures in the iOS 11.
Doze Mode:
Smartphone users have loads of problem with the battery in their phone. Android platform has already come with a technique to cope with this hassle with the aid of introducing the Doze mode. It'll be top notch to have the feature in the upcoming iOS 11.
Directly Reply from the Notifications:
The smartphone should have the capacity to save time while giving a smooth experience. Giving reply directly from the notification undoubtedly falls under this rule. Apple has included this service just for the iMessage, yet we expected in the iOS 11 that the users will be able to do same for Messenger or WhatsApp as well.
Quick Settings:
In iOS 10, Apple is going to update the Control Center to make it extra customizable, user-friendly and easier to fiddle with the iPhone settings through a few taps. But the tech conglomerate is still not giving the customers the total authority to personalize the handset as their desire, like on iOS 10, so we are hoping iOS 11 will provide the users the full freedom to switch between quick settings.
We will keep our fingers crossed for next year though. Let's hope Apple surprises everyone with a complete revamp of iOS.
Approach to iPhone Application development in iOS11
IT Path Solutions which is one of the best iPhone Development Company in India, UK, USA and Australia, our dedicated developers and programmers use a refined and state-of-the-art technical approach. This helps our developers go through a meticulously, well-knitted laid system of tasks, which enable them to get knowledge on various aspects of development.
They come up to upgrade themselves in an all-round manner. Hiring full time Mobile App dedicated developer at IT Path Solutions mean hundred percent reliefs from unnecessary stress, avoidable costs and getting the solution that concerns the best of the quality.
Hire iPhone developers from IT Path Solutions who have the capability, creativity and in-depth knowledge of the technologies to provide delightful iPhone application development service to the client.
Do you plan to update your iPad or iPhone Application to iOS 11? Contact our iPhone developer for your specific requirements. You can also visit at IT Path Solutions.
Posted on December 26, 2016 by Keyur Patel