How To Create A Feature-Rich Live Video Shopping Marketplace App
Mobile app development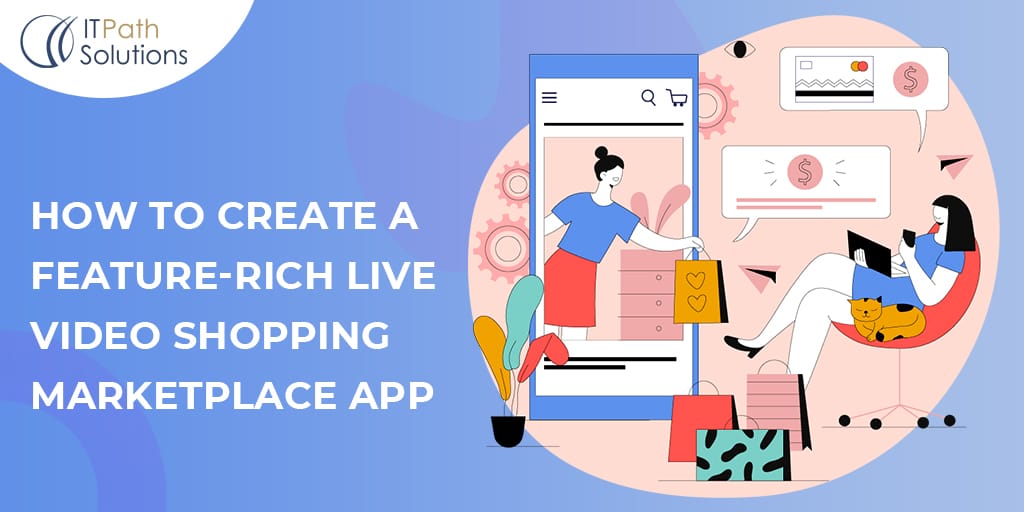 Live Video Shopping App Development

Video shopping apps are becoming a game-changer in eCommerce, providing a greater abundance of convenience for consumers. Video shopping platforms give opportunities to retailers that can offer their range of products to buyers through live video. According to the survey by CoreSight, the US live streaming market will reach $25 billion by 2023 and China's live streaming market will reach $150 billion in 2020. That means live streaming commerce is emerging as a trend that brands and retailers are required to adapt to stay ahead of the competition.
Under video shopping platforms, businesses use video content to promote and sell products and services online. Audiences can quickly discover, evaluate, and buy products from a single place through video shopping apps. So these platforms can make everything easy for the consumers. Unlike endlessly scrolling through pages, videos are presented to the audience to make a purchase decision.
Benefits of Live Video Shopping Mobile App
 Better engagement
Targeted audiences can be quickly convinced with attractive video presentations and timers. Live videos provide better engagement and quick attention than live pages. As such they lead to better user engagement and eventually better ROI. 
Increase sales
Video shopping apps boost your sales and conversions, currently, people like attractive and eye-catching videos, and thus videos can produce a higher click-through rate, it is a better way to do brand building and increase ROI. 
Connect Influencers, Consumers, and Merchants
On-demand video shopping apps bring together influencers, consumers, and merchants on a single platform, this way consumers don't need to switch between platforms to buy a product, and the purchase process can be done on a single platform.
Reduce Channel Wastage
Your live video shopping apps can help you reduce wastage of ad money by showcasing your ads on a single platform. Unlike other forms of advertising where you might need to go multi-channel, you can simply promote your app on a single platform.
The major features for the video shopping app
Live streaming
There are several types of video shopping apps, including a video live streaming app. We can use it as a live streaming feature in video shopping apps, it will allow the presenters to conduct live streams to convey the product, give a demo, and present it to the audience in an entertaining manner. 
Push Notification
Using this feature, app owners can send messages, alerts, and notifications to app users to convey information to everyone.
View Product With high-quality images
This feature allows app users to view products with high-resolution quality with a few clicks in the app. It builds customer confidence in the products you sell. 
Product Description
This feature allows shoppers to view detailed information about the product they are about to buy.
View Product Review and Rating
Under this feature, you can easily improve customers' experience and can provide top-level services based on reviews and ratings.
View Order history
This feature allows the admin to view orders history statistics and any data about the customer's shopping process.
Payment Gateway
With integrating a payment gateway into the app, you will ensure the security of financial transactions and provide a reliable payment system to the app users.
Behavior tracking
It is important to find out what content interests your user, and this can be found according to the searches saved in the back-end. This feature allows the admin to push recommendations to the app users as that will generate interest in the users. So this way you get a chance to promote your content and get more views from users.
Final Thought
Video shopping apps are rapidly growing in the market. Developing video shopping apps can be successful to engage more audiences, increase sales, and enhance brand awareness. If you are looking to build on-demand live video shopping apps, you need to understand the benefits and features of this application, do drop us a line below so we can provide a free NDA-backed consultation to polish your idea further.
Posted on April 5, 2022 by Keyur Patel