IT Path Solutions Gets Recognized by GoodFirms as the Best Company to Work With
Best Company to Work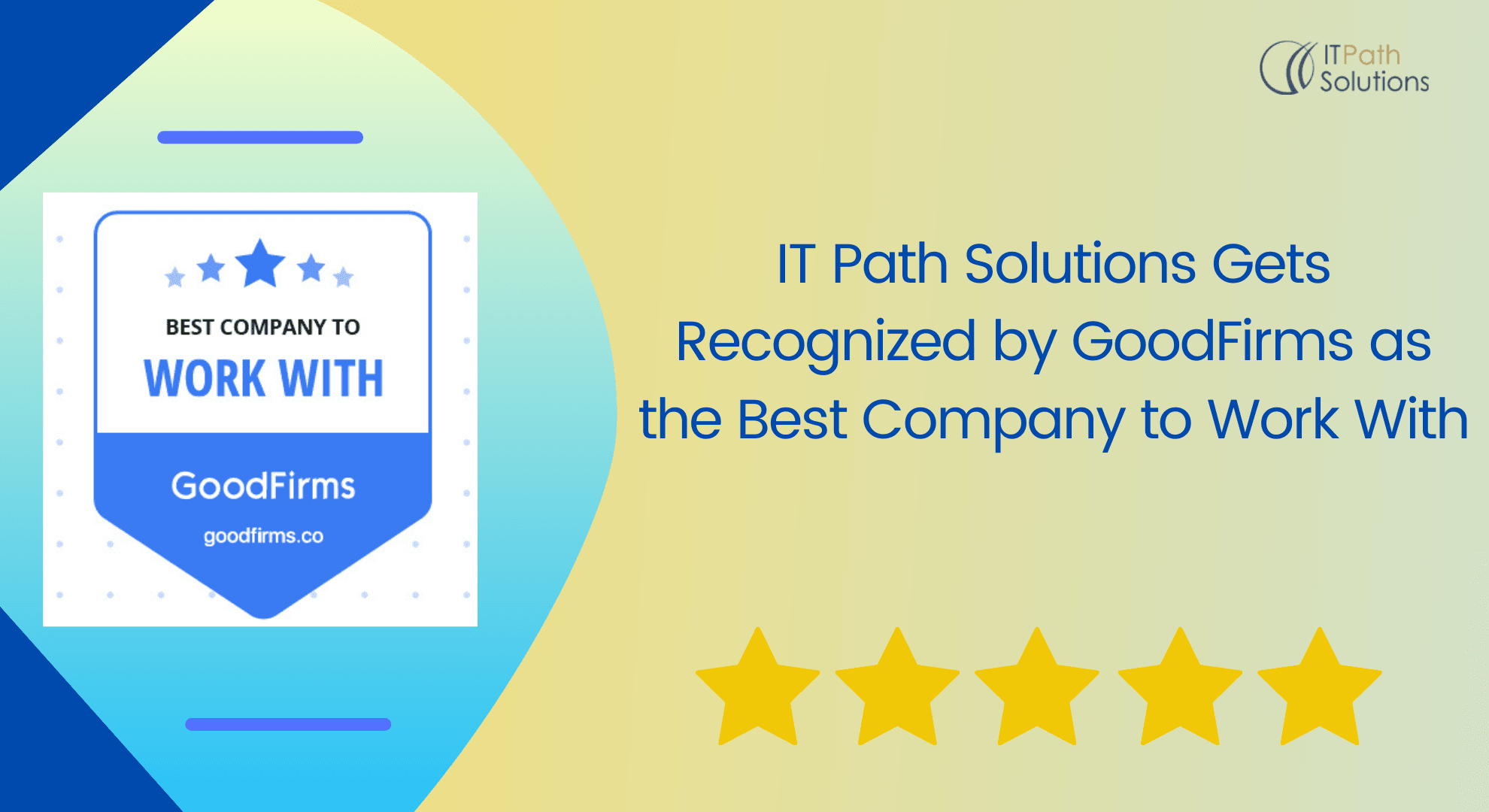 From ideation to successful implementation and error-free application release, mobile app development has to undergo several phases of development processes. The journey begins with identifying the challenge, validating your idea, conducting in-depth research, creating an app development strategy, selecting the best platform, etc. The process further involves building a Minimum Viable Product (MVP), crafting the app design, and aligning the app with the latest technologies. 
GoodFirms, the most trusted IT research and review platform and leading software listing company, has recently recognized IT Path Solutions as the Best Company to Work With. Besides being a top-rated mobile app development company, IT Path Solutions holds rich expertise in web development, IoT app development, wearable development, e-commerce development, AI & ML development, and much more. The company has been operating its services mainly from the US and India since its inception in 2012.
For 2023, IT Path Solutions has been Named as the Best Company to Work With 
Searching for the best mobile app development company can become a challenging task for any business enterprise planning to launch an application. It must evaluate the company on several crucial factors, such as technical expertise, costs, knowledge and team skills, scalability, security, development lifecycle practices, etc. The best part is that IT Path Solutions has proved its effectiveness and efficiency on all these parameters to get recognized by GoodFirms as the Best Company to Work With in 2022 under Top Firms for C# Development category. 
IT Path Solutions – Vision & Strengths 
IT Path Solutions has established its dominance as the leading frontline mobile app development agency by building customized and customer-centric applications. The company implements the latest technologies that provide an edge to the apps over others. It holds expertise in developing on-demand applications for healthcare, travel & tourism, cab & ticket booking, car rental, and many more. Also, it helps to create and launch e-commerce and retail businesses.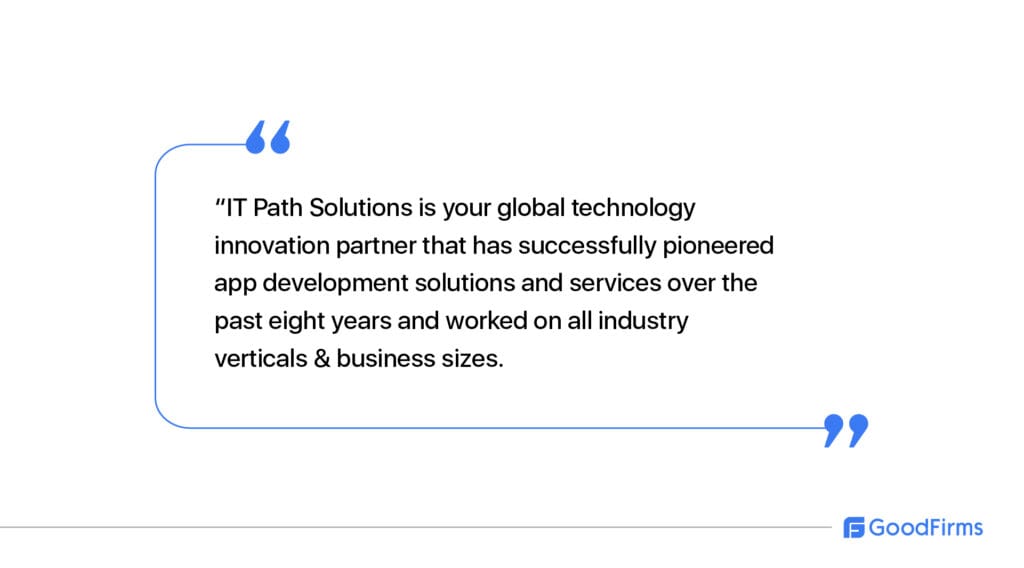 IT Path Solutions has catered to diverse projects and served various industries in different domains. For instance, the company built a movie ticket booking cross-mobile application for French users. Similarly, it has created a handy mobile application for parents that informs them about their children's attendance, school notices, and events. It has also built apps for meditation, social networking for sports lovers, and a customized tool for textiles and wall coverings. 
Here are a few authentic customer reviews.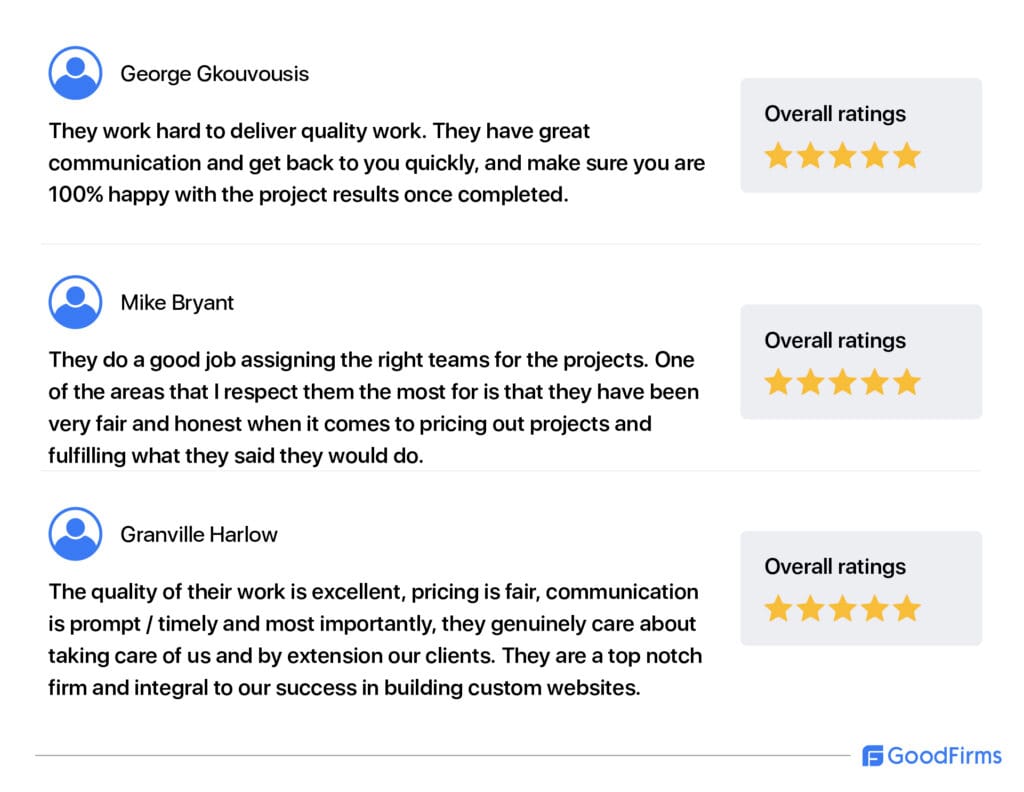 Why IT Path Solutions is the Best Company to Work With 
With time progressing, the client's expectations from product and service-providing companies have upscaled, enabling such companies to work on tighter schedules and come up with innovative solutions. IT Path Solutions has played a dominant role in digitizing mobile app development and converting raw app ideas into viable prototyping. 
IT Path Solutions has always followed the right approach while creating different mobile and web applications, keeping user-friendliness and intuitive designs as its top priority. The company keeps exploring various possibilities to improve its app-building practices and help businesses become more competitive, says GoodFirms.
About the "Best Company to Work With" Badge
"Best Company To Work With" is an exclusive program run by GoodFirms. The Leaders Matrix companies are recognized with a Badge, an exclusive article about the Company, and a supporting PR. Such recognition stands as a support to developing trust and authenticity within the B2B community. It also allows the participating companies to improve their ranking – rank higher in the Leaders Matrix categories, receive inbound backlinks from the GoodFirms LeadersRoundtable podcast campaign, and get a certified Badge saying, "Best Company to work with."
About GoodFirms
GoodFirms is a B2B research, review, and listing platform helping businesses accelerate their digital journey and maximize modern technology's value. The Company connects service providers with service seekers through a comprehensive and thoroughly researched fact-based list of the best services and solutions. Recognized as the most reliable source for the B2B market, GoodFirms has world-class experience with partners across the globe. 
Posted on January 16, 2023 by IT Path Solutions Team