How To Create A Cloth Reselling App Like Vinted in 2023
Mobile app development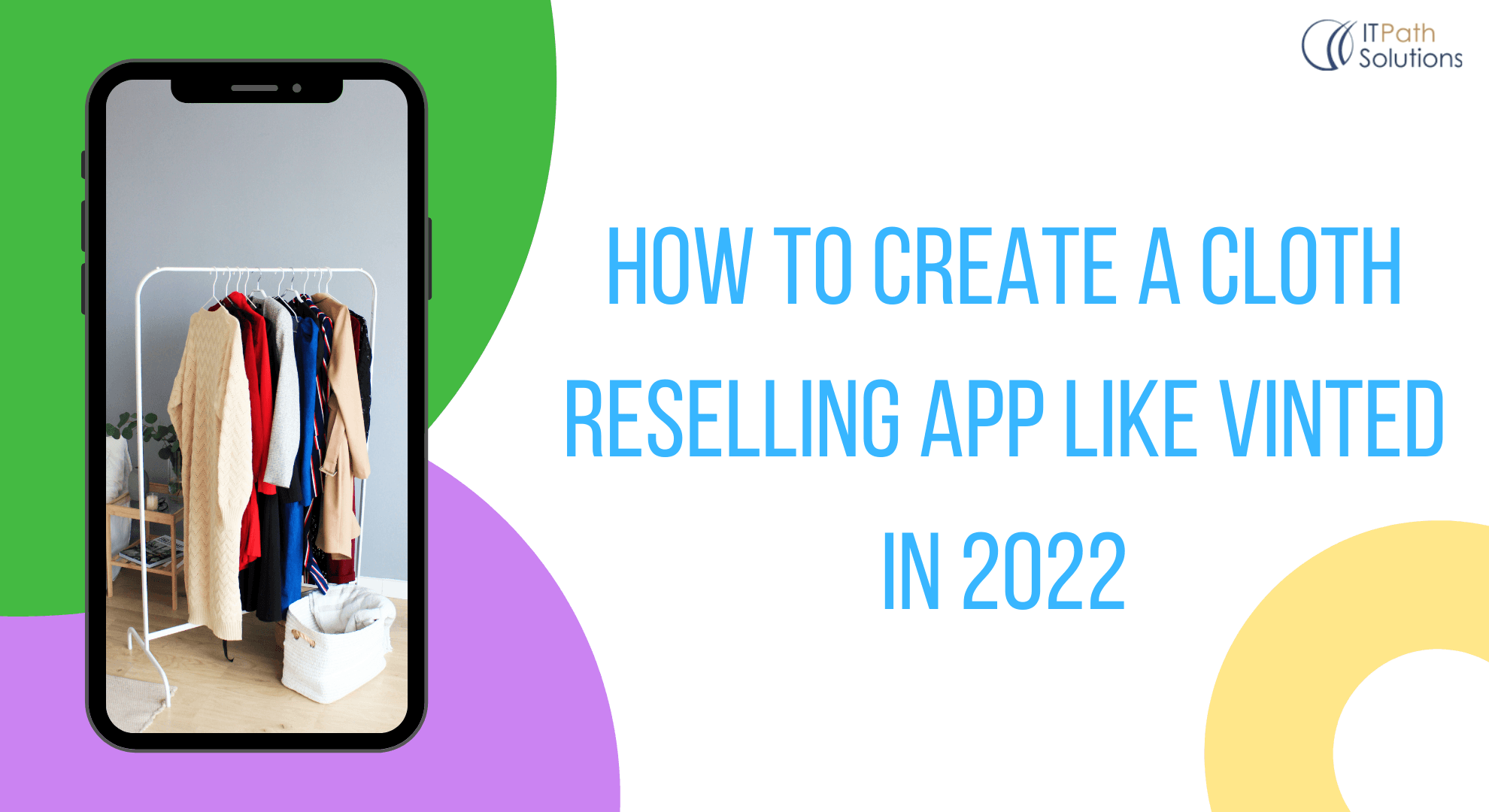 Custom Clothes Resale App Development
The second-hand clothing industry is growing and may help solve the sustainability crisis in the fashion industry as well as providing new choices to consumers for effective prices. According to the report in 2019, the second-hand clothing market has grown 21 times faster in the USA, As per the industry reports, the USA second-hand resale cloth market has grown by more than triple in value in the next 10 years – from US$28 billion in 2019 to US$80 billion in 2029.
How does the Vinted app work?
Vinted app allows users to buy and sell old clothes from other users. The app is fairly straightforward and easy to use. Vinted has many different categories from which members can explore and choose. Users can register as either buyers or sellers and buy or sell the items they wish to buy or sell. Also, toys, home improvement, and furniture are also other categories but the major focus is on clothing.
Features of Cloth Resale App Development for Buyer's Panel:
Sign-up
After downloading and installing the app, allow the users to sign-up on the app with their email address, phone number, and password. Another way users can log in is through their social accounts.
User Profile
With this feature, a user can edit and manage his profile details such as updating his phone number, add a new address, etc.
Smart Search
This is a very necessary feature for every e-commerce app. The smart search feature makes the user experience seamless and easy by entering the term and clicking the search button.
Advanced filter based on products
Using these advanced features, users can apply filters as well as browse and view only what they want to buy. Moreover, users can easily filter products based on their size, color, brand, price, etc.
Order tracking
With this feature, users can track the status of their products in real-time. This feature helps to keep users confident about when to expect the product delivered.
New arrival notification
These features allow users to get notifications about their latest offers, deals, sale, discount, app updates, delivery of orders, etc. Moreover, it will help merchants to drive more sales.    
Order history
Using this feature, buyers can see all the products they have ordered, along with the date of purchase, price, and other details.
Secure Payment
A secure payment gateway allows users to order the item and pay with their preferred payment mode, such as debit/credit card, e-banking, e-wallet app,  or cash on delivery.
Rate and Review
This feature allows users to rate the product and write reviews about it. Users can share their positive and negative experiences with the products.
Add To Cart
 If a user likes a specific product and wants to buy it. With this feature, users can add multiple or single products in their cart. Once the user is done adding products, he can view all the products with their quantity and pricing to go for purchase.
Feature of cloth resale app for Seller's Panel
Registration
In this section, new seller and store owners can sign up for the app by adding some important details and start selling their products on the platform.
Profile Manage
With this feature, seller can create and update their profile, as well add and change relevant information themselves.
Product Listing
This awesome feature allows seller to add and manage their product listing such as relevant information, pricing, image, item description, and more.
Product Photography
With this feature, the seller can take thousand of photography of products and save them on their gallery dashboard as well they can adjust image size, crop, more, etc.
Manage Orders
With this feature, seller and merchants can receive notifications by the customers ordered. They can manage orders as expected.
Push Notifications
This useful feature allows sellers or merchants to receive notifications about the new products as well as requests for return and exchange items.
Report
Using this feature, sellers can see certain kinds of reports and metrics such as sales of products, payments, returns, etc.
Feature of Cloth Resale App Development for Admin Panel
Dashboard Management
Dashboard features allows the admin to access almost every aspect of the app quickly.
Customer Management
With this feature, the admin can check and manage customer profiles as well check their order history, reviews, payments, etc.
Seller Management
Admin can keep track of new customers on the platform, the items listed by them return, as well track users reviews on their products, payment history, etc.
Manage Categories
This feature allows the admin to add and edit categories in the app, as well manage the same for any product available for sale.
Track Support
Admin can check and monitor support staff and customers as well check tickets status submitted by the users and respond to them.
Manage other channels
Admin can manage other channels such as marketing, distribution, and content management system, etc.
Promotions
When sellers request their product promotion. Using this feature, the admin can review the request and approve it, if all the guidelines are met.
Final Thought
The cloth-resale e-Commerce market is undoubtedly one of the fastest and most rapidly growing markets in the world. Using access to the internet and smartphone to buy and sell second-hand clothes from favorite brands, If you have a business idea for buying and selling second-hand clothes, products or cloth resale app development, you can connect with our experts or drop us a line below.
Posted on January 27, 2022 by Keyur Patel