Develop Your Own Custom Scheduling App Like myVisit
Mobile app development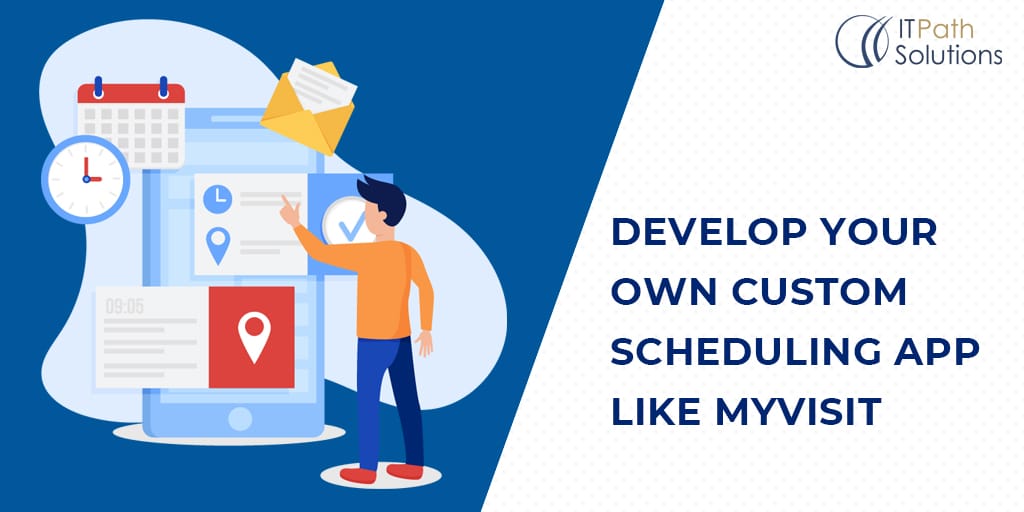 Custom Scheduling App Development
Introduction
Israeli app myVisit is a popular appointment scheduling app that helps users in the entire appointment journey from finding the right service provider or shop, and selecting the nature of appointments and timings to booking and regular notifications to make sure the appointment is not missed. MyVisit is both available as an app and a website to provide a complete omni-channel appointment booking experience to the users. Customers are connected on both digital channels such as mobile apps and websites and offline channels such as stores.
How Appointment Scheduling Apps like myVisit Work
Appointment scheduling apps like myVisit work by providing a list of service providers or shops from which the users can choose. The service providers can be filtered by the type of service such as Doctors or Lawyers and you can also filter by location too choose the nearest service provider and ratings provided by previous users can also be considered as a filtering criteria. After selecting the right provider, you book as per your timings and the available slots and simply reach the service provider on the date and time of your appointment. The app will keep notifying you to make sure that you don't forget your appointment. These types of apps allow you to book important appointments, skip lines and queues and choose the right service providers.
Let's discuss the type of features an custom app like myVisit might entail for a successful app launch.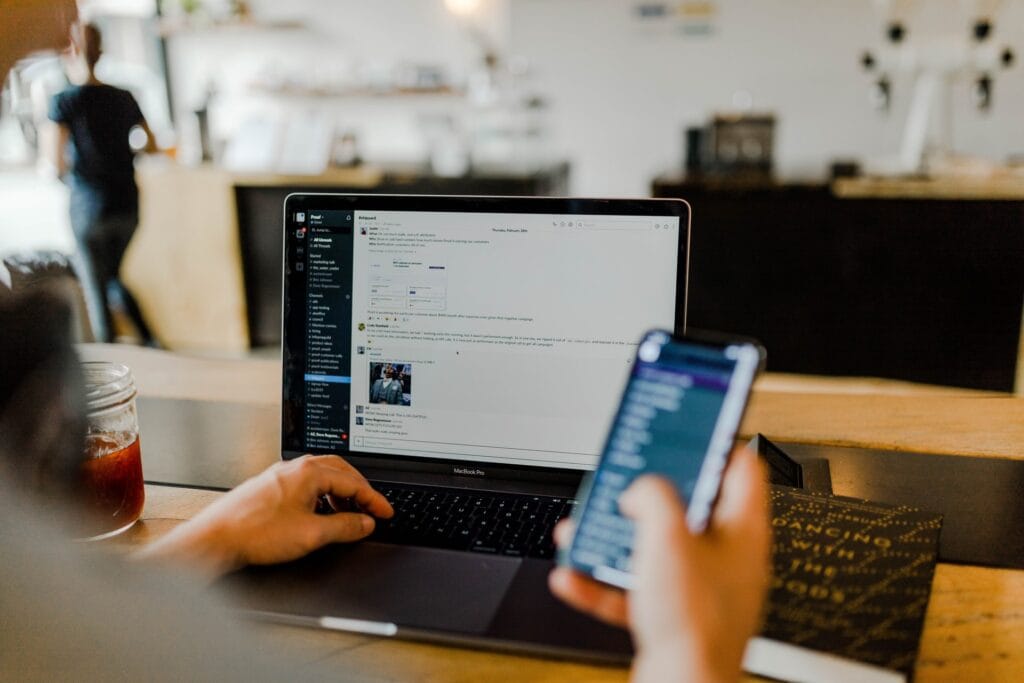 App Features of Custom Scheduling Apps like myVisit
Quick Signup
users can quickly sign up using mobile numbers, social media or email. Adding requisite APIs for quick sign-in can be helpful for both developers and users.
Personal Profile
Users can quickly create their own personal profile with all the requisite details that will help them book services faster. Details such as medical information, securely stored payment info can be stored for faster transactions and ease of use.
Scheduling
A scheduling calendar that is synced with the service provider's calendar to make sure that the users are able to book only available slots. Scheduling should be followed by ticketing.
Ticketing
Once an appointment is booked a ticket should be generated for both the vendor and the end user confirming the time slot. Customers can simply provide the ticket number when they arrive at the time of the booking to confirm their appointment and the vendor can gather all the requisite details based on that.
Document Sharing & Saving
Users and vendors can save requisite documents such as receipts, invoices and other records in the app and share it with the user as needed. Privacy of the documents must be maintained and they should be shared only with the intended recipient.
Payment Gateway
A secure payment gateway for vendors to collect payments and for users to pay using the app.
Discounts & Offers
Discounts and offers can be offered by the app or the vendor themselves to attract users. Customers looking for a budget friendly vendor can take advantage of the offers and discounts on offer and the users can also be convinced to use the app over offline booking through offers and discounts.
Maps & Directions
Users and vendors can provide location of themselves so that the app can provide directions for users to reach the vendor's location with the help of GPS.
Search
Users can search for vendors based on location, services and products, name, offers and discounts, pricing and other filters.
Reviews & Feedback
Genuine customers can leave reviews for the vendor in question and provide honest feedback to help other users with their decision making.
Features for Vendor Panel
Secure Sign Up / Sign in
Much like users, vendors can quickly and easily login using phone number, social media and emails.
Add Business
Vendors can add their business and even add multiple locations of they have branches and get it verified to start taking orders in the app.
Manage Appointment Date & Time
Vendors can take booking and appointments and sync their schedule accordingly for a smooth operation and avoid double bookings or missed appointments.
Vendor Panel
In the vendor panel, vendors can see all existing bookings, get notifications on upcoming bookings and get information on customers and payment management.
Payment Panel
Payment panel will contain a secure gateway to collect payments from users, see the payment info breakdown by various time periods and taxes and discounts and offers provided by the vendor.
Discounts & Offers
Vendors can use the discounts and offers section to provide discounts and offers tot he end users to attract new customers and stay ahead of the competition.
Conclusion
An appointment scheduling app like myVisit which is already a big hit in Israel can be a good source of income for aspiring app entrepreneurs if the custom features are done well and the UI/UX provides an unmatched experience to the users. There are multiple ways to go about making such an app but we suggest custom app development that will give you full control over the final app. Do drop us a line to discuss this idea further, with our app experts.
Posted on April 18, 2022 by Keyur Patel