IT Path Solutions Is Getting Appreciated For Its AI & ML Capabilities
Artificial Intelligence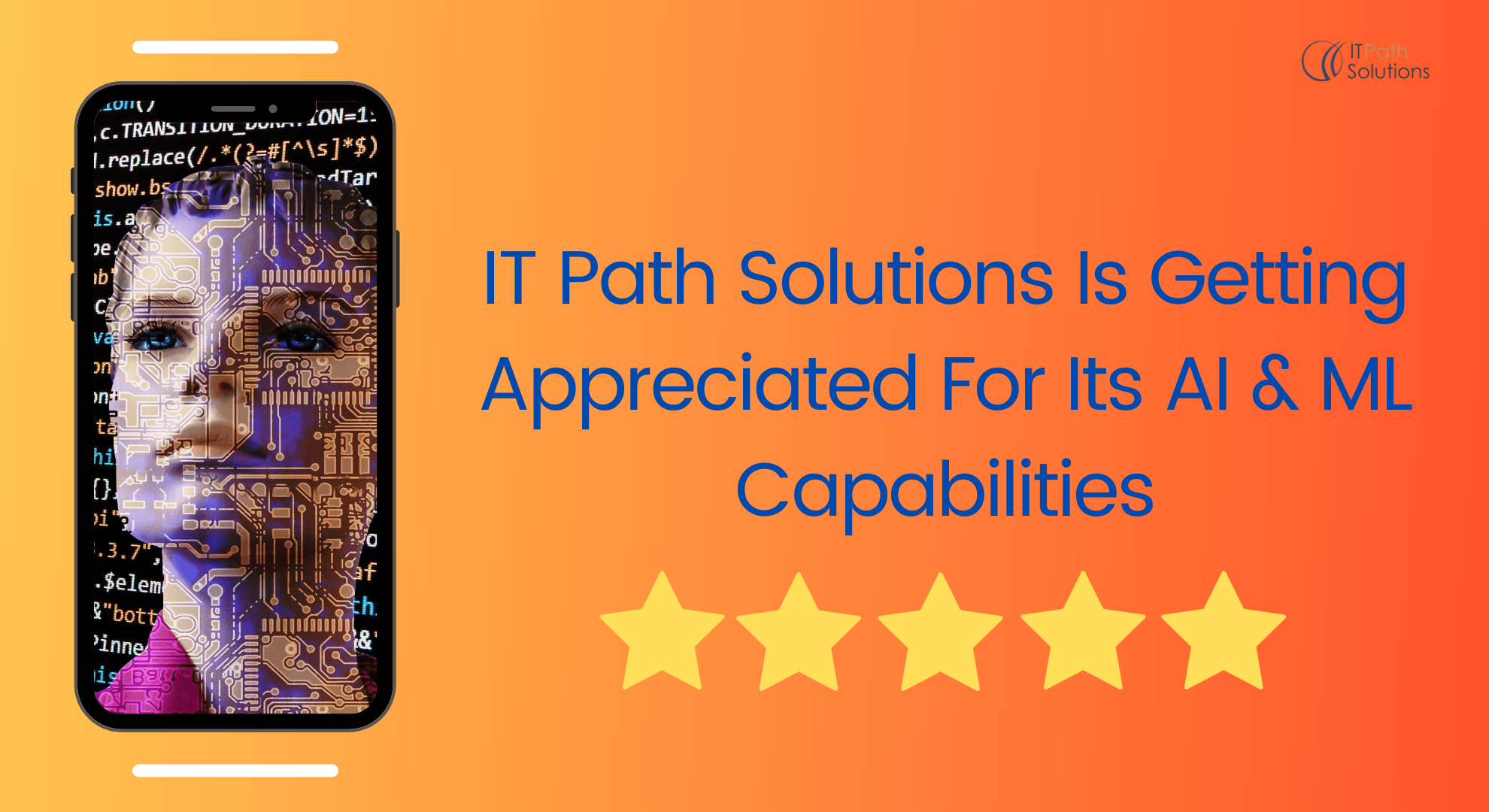 For over 12+ years, we at IT Path Solutions have been dedicated to creating powerful and innovative & award-winning web and mobile application development solutions for our clients across the globe. Our talented developer team is fully committed to developing transformative digital IT solutions that deliver the highest quality, security, and performance standards in the industry.
We pride ourselves on delivering high-quality cutting-edge app development solutions which is why we are excited to announce that we have been featured in top 50 Artificial Intelligence Machine Learning companies India 2021 By Startup Lanes.
Startup Lanes is the largest freemium model startup accelerator present in 56 Cities across 15 Countries. It is a structured network of startups that facilitates Founders to network with other Entrepreneurs, Mentors, Investors, Job Seekers, and Professionals.
We serve diverse industries and clients such as Automotive, retail, restaurants, and logistics as well as healthcare, IT, e-Commerce, and media. Over 700+ happy clients and 5000+ successfully delivered projects attest to our expertise and client-oriented approach.
That is not all. As part of our continuous efforts to provide the best possible digital solutions to our clients, We are very happy to announce that IT Path Solutions has been Ranked as one of the Top Artificial Intelligence Companies in India 2021 By Clutch, a reputed rating and review platform out of DC, in their annual research.
Both Clutch and Startup Lanes have utilized custom ranking methodologies to select the winners. We have been selected on various criteria, such as project performance, client profile, and technical capabilities of the firm and team members.
"Their patience with me and the project was impressive."
"The web app went live successfully and was functioning well, which satisfied the client. IT Path Solutions utilized Skype as a communication tool for project details and progress. Above all, the team's patience and willingness to complete the tasks and deliver quality results were remarkable." – Dennis Read
We are very proud to be featured amongst the top Artificial Intelligence & Machine Learning companies India 2021 and the credit goes tour team who are always hungry to learn new things and challenge themselves on each project. – Krish Nair (Director of IT Path Solutions).
At IT Path Solutions, we solve many technical challenges of user-eccentric design with custom solutions our client's success. With our focus fixated on goals rather than features, we provide our clients with cost-effective and cutting-edge products. We want to thank all of our dedicated engineers who through their outstanding efforts & performance deliver high quality app development solutions for our global clients.
Posted on November 10, 2021 by Keyur Patel