How To Quickly Develop Your Own App Like OfferUp
Uncategorized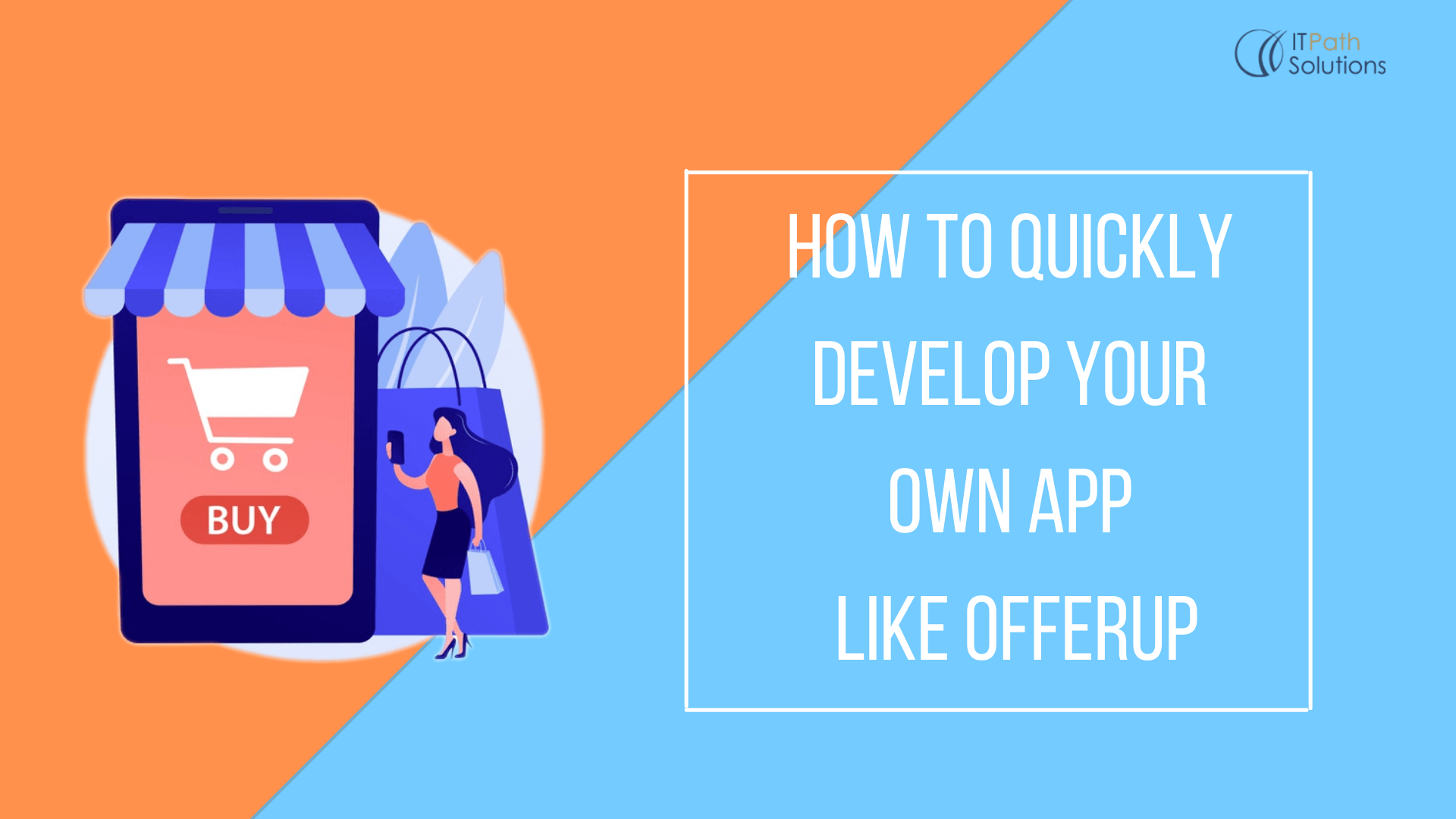 OfferUp is one of the happening C2C marketplace in the app world right now. They recently hired former booking.com MD Todd Dunlap as their new CEO and have raised nearly $400 million from 9 funding rounds. It is now a certified unicorn with nearly 56 million users and 350+ employees.
OfferUp is primarily competing with CraigsList, Ebay, and Facebook marketplaces for dominance in the C2C marketplace space. As such those looking for Offerapp app development and OfferUP clones are potentially sitting on a goldmine.
How Buy/Sell Marketplaces Work
Buy & sell marketplaces like Craigslist, Ebay and allow users to buy and sell items they want to sell. Users generally list items that they are not willing to use anymore or are need of some money in lieu of the item for the sale.
Marketplaces connect both buyers and sellers by allowing sellers to place a listing of the item for sale alongwith detailed information such as pictures, warranty info, specifications and so on. Many marketplaces allows prospective buyers to demand more information before making a purchase.
Many items such as mobile phones, furniture and cars are sold through buy/sell marketplaces. C2C marketplaces are a massive industry and compliment the already $4 trillion worth of online eCommerce industry made up of B2C transactions.
C2C eCommerce is different from online shopping sites such as Amazon as the focus is on connecting buyers and sellers. Also the items being sold are used. While on online shopping sites such as Amazon, the items are mostly brand new and being sold by businesses on a continuous basis and not a one time transaction. Also, the major eCommerce sites also provide logistical solutions to the sellers in the form of logistics, shipping and so on.
How OfferUp Works
OfferUp offers all the major features of the standard C2C apps but with some additional features and key differentiation which has allowed it to grow so quickly. One of the major differentiators are that OfferUp allows users both buyers and sellers to leave reviews after their transaction.
This increases their trust in the app and subsequent can use those reviews to make purchase or selling decisions. OfferUp also restricts dangerous items such as firearms and alcohol or drug paraphernalia, which makes the platform safer for everyone. As per OfferUP, a user can start posting items for sale posts in as quickly as 30 seconds. Users can also push up their listing for a fee, similar to how an ad would function.
Why You Should Consider Jumping in the C2C marketplace App Development Space
To summarize from above, here are the key reasons why you should seriously consider developing your own C2C marketplace app such as Let Go app clone.
OfferUp has 56 million users and is still growing. Demonstrating a massive demand for such apps.
Approximately 10% of the second-hand car sales in USA is being done on OfferUP due to their verification programs which builds trust.
OfferUp has had 9 successful fundraising rounds and is now a multi-billion unicorn.
Cost of developing your own app has gone down due to dedicated app development done overseas.
Major Features of the Proposed C2C App
Features and usability options of the app can make or break the app. Hence we are proposing these standard plus some unique features that can help make your app a success.
Instant Login:
Users can simply login using their own social media profiles or email accounts. This is a standard feature as most users prefer to not make new accounts when they signup.
Camera API:
By using an API, the app will be able to use the camera on the phone and users can use it to create pictures of the item in sale. Pictures should be auto uploaded for the convenience of the user.
AR/VR Features:
One of the key features could be AR/VR features that allow a user to record and upload AR/VR content for a virtual experience of the item on the sale. This could increase the trust of the buyers and sellers can sell their products more quickly.
Account Management:
Users can manage their accounts, transaction history, and other personal details with the account management section.
Instant Feedback:
After a transaction is done, the seller and buyer sides can both leave feedback for each other and for the transaction. This will reflect in their respective profiles.
Product Filter:
Users can filter as per the product they want to buy or sell. Product categories, types, and other types of categories.
Push Notifications:
Users can instantly get notifications about the items they are interested in and the items they are selling.
Advertisements:
Users can sell their products through online advertising inside the app. Users looking to quickly sell their product without waiting for users to come in can avail this feature.
Location Tracking & Suggestions:
Users can quickly track their location and select items visible to them by the location radius. Users can select items that are nearby or in a specific area for faster transaction & hassle-free delivery.
Payment Gateway:
Multiple payment methods should be accepted by the payment gateway so that users can pay or accept money from anyone or anywhere.
Live Chat:
Buyers and sellers can initiate a live chat to know specific details about the product and to get to know each other better before conducting a transaction.
Monetization of C2C Apps
There are primarily two methods to monetize C2C apps:
Through Fees:
The app owner can charge a certain percentage of the transaction for facilitating the transaction through the app.
Advertisements:
Users who are in urgent need of a certain product or want to sell their listing urgently can opt for ads which will make their listing more visible.
Tech Stack
Here is a proposed tech stack for marketplace apps;
OS: Android & iOS
Language: Java, Swift, Flutter or React native
Front End: HTML5, CSS, Javascript, AngularJS
Backend: C#, Python, Laravel, PHP, Objective C
Conclusion
C2C marketplaces are a major opportunity right now. You can integrate all the above-mentioned features into one MVP and start developing your full feature app after getting valuable user feedback. Drop us a line below to learn how we can help you develop the app.
Posted on July 2, 2021 by Keyur Patel