How Agriculture App Development Works
Android Development, Cross Platform Mobile App Development, Hire Remote Developers, IOT, IOT app development, iPhone development company, Mobile app development, Uncategorized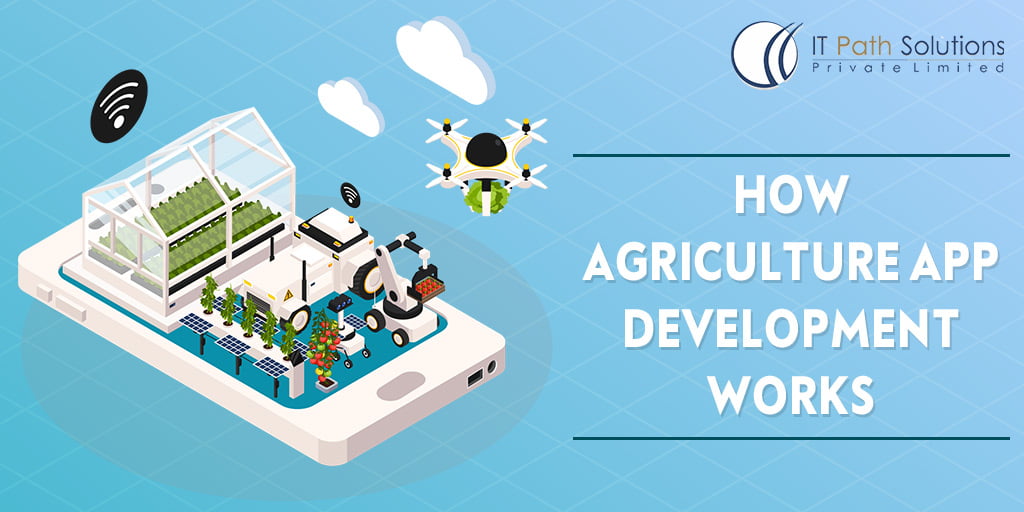 Agriculture contributes $1.09 trillion to the US economy. Spanning 5% of the economic output. Farming/agriculture apps development is focused on tapping into this large potential of digital technology for this ever expanding sector. Farming app development services are oriented towards improving crop production, provide timely updates on crop status and weather patterns and allow farmers to use marketplace farming app services to sell their produce.
Newly developed options such as smart farming apps development or precision farming apps development can provide farmers with precise information about their farming efforts, reduce waste and save natural resources/promote green farming.
Why Farming/Agriculture App Development:
Farming is one of the oldest professions known to man. As such its surprising that digitization of this field has not taken place In the rapidly advancing mobile apps development market, farming/agriculture apps development services is still relatively new. Farming apps are supposed to usher in a new era of digital farming.
Crop Tracking Apps:
Crop tracking apps utilize IoT and mobile apps to harvest, monitor and map crop. These apps notify farmers of the weather patterns in their area, provide notifications for right time for harvesting or for adverse weather, check soil quality using remote devices connected to the app by IoT and provide a command and control center for the farmers.
A farmer can use such comprehensive apps for help with the entire farming process.
Livestock tracking Apps:
Livestock apps can use trackers, GPS, health monitors to provide timely updates to farmers about their livestock. With trackers, animals who have been led astray from the herd can be tracked and identified. Health monitors can provide valuable info about the animal's health.
Tractor Navigator and Tracking App:
Such apps can allow a farmer to:
Navigate and record tracks
Drive on rough terrains and adverse weather with GPS
Use saved tracks for faster work and easier harvesting
Add crop history and associated tracking patterns
Expert Advice Apps:
Farmers need to stay updated with the latest in farming laws, seeds, new technologies for harvesting and labor updates as well as applying to new markets.
Expert advice apps can provide timely one on one advice or can be a platform to conduct seminars, interviews and provide expert advice to farmers right within their phones.
Seeds Marketplace App:
Farmers need updated and latest seeds to produce the right item. With a seeds marketplace app or seeds buying/selling app, farmers can order all the latest strains of the seeds they want to produce and keep updated on all the latest seed strains available on the market to make the best possible choice.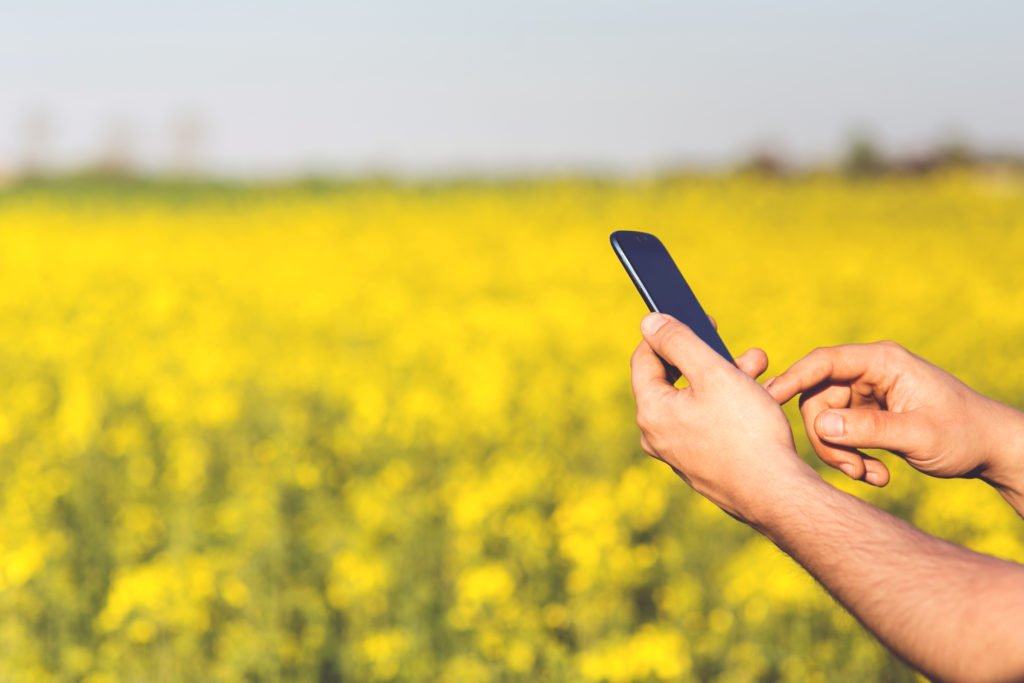 Technologies Used For building Farming/Agriculture Apps:
Android: With Android app development, farmers using Android phones can access all the types of apps listed above. One major advantage of using Android is that it is open source and the developers can utilize many libraries and pre-built solutions available to build the app.
iOS App Development: a large majority of cellphone users in the USA are using the Apple iphones. If your target market is the US you will need an iOS farming app to reach your farming customers.
Cross Platform Apps: Cross platform farming apps can serve both the Android and iOS users as cross platform apps are designed to work on any platform with a single code. Cross platforms also save development time as you only need to develop one app.
Conclusion
Whether you are an established farmer or a small time farmer, farming apps can really enhance your farming activities by integrating real time data, technology and tracking to your farming.
We will be happy to provide you with a free requirements analysis by our experts. Drop us a line below.
Posted on December 23, 2020 by Keyur Patel