Creating A Social App like Lemon8
social media apps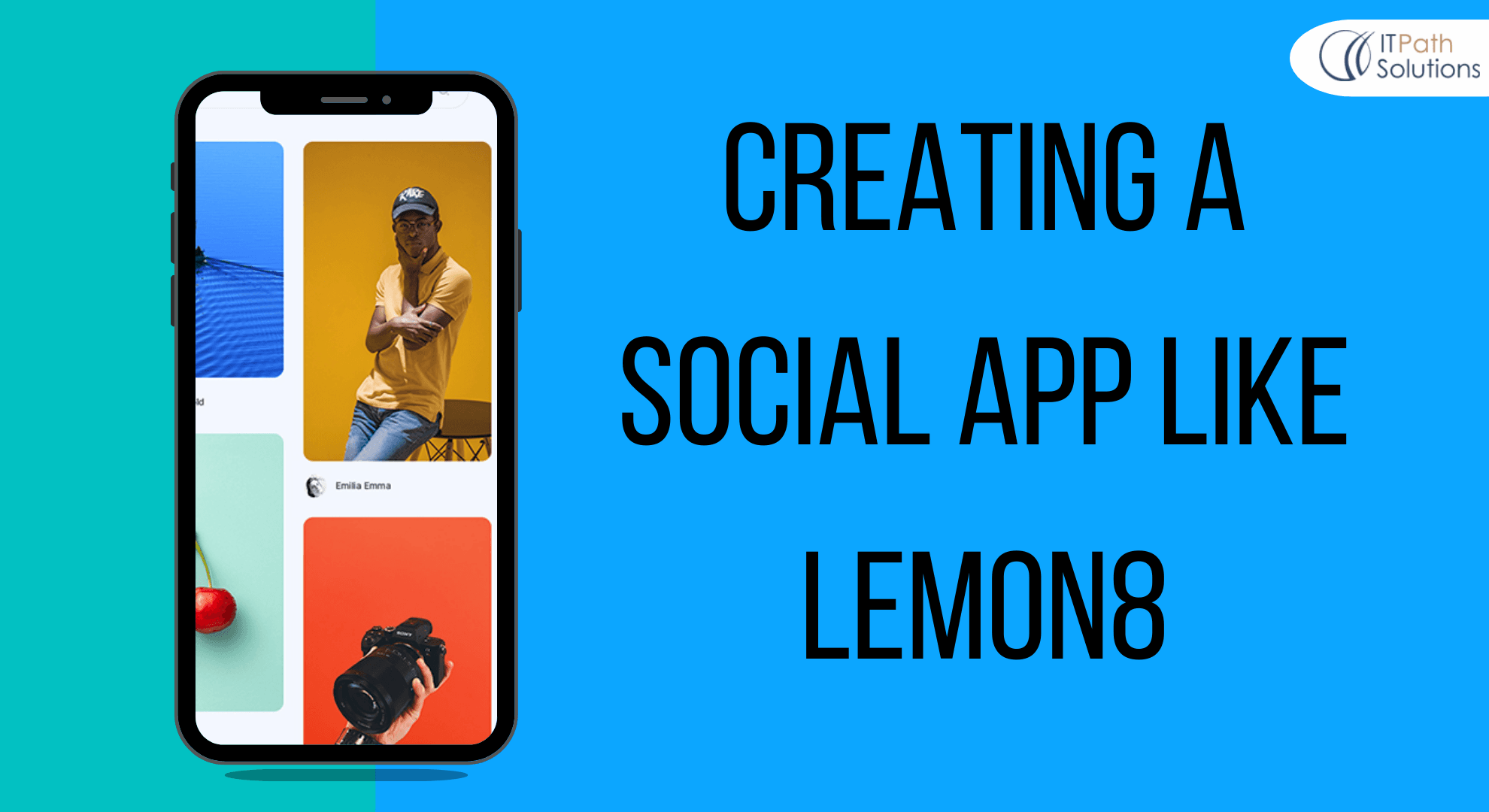 Social media apps have become an integral part of our lives, with millions of users engaging with them on a daily basis. The success of apps like Facebook, Twitter, and Instagram has paved the way for new entrants to the market. One such app that has gained popularity in recent years is Lemon8. In this blog post, we'll discuss how you can create a social app like Lemon8.
Before we dive into the details, let's take a look at what Lemon8 is all about. Lemon8 is a social media app that allows users to share photos and videos in a unique and creative way. The app is known for its innovative features, such as the ability to add text, stickers, and animations to photos and videos. Users can also collaborate with others to create content that is truly one-of-a-kind.
So, how can you create an app like Lemon8? Here are some steps you can follow:
Define Your Target Audience
The first step in creating a successful social media app is to define your target audience. Who do you want to use your app? What are their interests, habits, and preferences? By understanding your target audience, you can design features and functionalities that will appeal to them. For example, Lemon8 is popular among younger audiences who enjoy creating and sharing fun and engaging content.
Conduct Market Research
Once you've defined your target audience, the next step is to conduct market research. This involves analyzing the competition, identifying gaps in the market, and understanding consumer behavior. Take a look at other social media apps, such as Instagram, Snapchat, and TikTok, and see what they offer. Look for opportunities to differentiate your app from the competition and provide unique value to your users.
Develop a Business Plan
Before you start developing your app, you need to develop a business plan. This should include your app's mission statement, target audience, revenue model, marketing strategy, and financial projections. You need to decide how you will generate revenue, whether it's through advertising, subscriptions, or in-app purchases. You also need to plan your marketing strategy to promote your app to your target audience.
Hire A Development Team
Once you have your business plan in place, it's time to hire a development team. This team should include designers, developers, and quality assurance specialists. You can either hire an in-house team or outsource the development to a third-party agency. Make sure you choose a team that has experience in developing social media apps and has a good understanding of your target audience and market.
Design Your App
The design of your app is crucial to its success. It needs to be visually appealing, user-friendly, and easy to navigate. You need to create wireframes and mockups to give your iOS and Android App developers team a clear idea of how you want your app to look and function. You also need to design your app's logo, color scheme, and other visual elements that will help you establish a brand identity.
Develop Your App
Once you have your design in place, it's time to start developing your app. This involves writing code, testing, and refining the app until it's ready for launch. Your development team should use agile development methodologies to ensure that the app is built in iterations and is constantly tested and improved. You also need to make sure your app is compatible with different devices and operating systems.
Launch Your App
After months of hard work, it's time to launch your app. You need to submit your app to the app stores and make it available for download. You also need to promote your app to your target audience through social media, influencer marketing, and other channels. Make sure you have a launch plan in place and monitor your app's performance after launch.
Features Of A Custom Social Media App Like Lemon8
User Profiles
Allow users to create profiles with personal information, photos, and other details.
News Feed
Display a personalized news feed with content from users they follow.
Photo and Video Sharing
Allow users to upload and share photos and videos with their followers.
Filters and Effects
Offer filters, stickers, animations, and other effects to enhance user-generated content.
Collaborative Content Creation
Enable users to collaborate with others to create and share content together.
Chat and Messaging
Allow users to send direct messages and chat with other users.
Notifications
Notify users about new likes, comments, followers, and other interactions.
Analytics
Provide users with insights into their content performance, including likes, views, and engagement rates.
Discoverability
Make it easy for users to discover new content, users, and topics that they might be interested in.
Integration with other Social Media
Allow users to share their content on other social media platforms, such as Facebook, Twitter, and Instagram.
Search
Allow users to search for other users, topics, and content.
Monetization
Offer ways for users to monetize their content, such as advertising, sponsored posts, and in-app purchases.
Conclusion
In conclusion, creating a social app like Lemon8 requires a combination of strategic planning, market research, and skilled development. It's important to define your target audience, conduct market research, and develop a business plan that outlines your mission statement, revenue model, and marketing strategy. Hiring a skilled development team that understands the market and your target audience is crucial. Once you have your design and features in place, it's important to launch your app and monitor its performance to make necessary improvements. By following these steps and incorporating unique and innovative features, you can create a successful social media app that appeals to your target audience and stands out in the crowded market.
Posted on May 17, 2023 by Keyur Patel