Create A Secondhand Fashion Marketplace like Poshmark
Mobile app development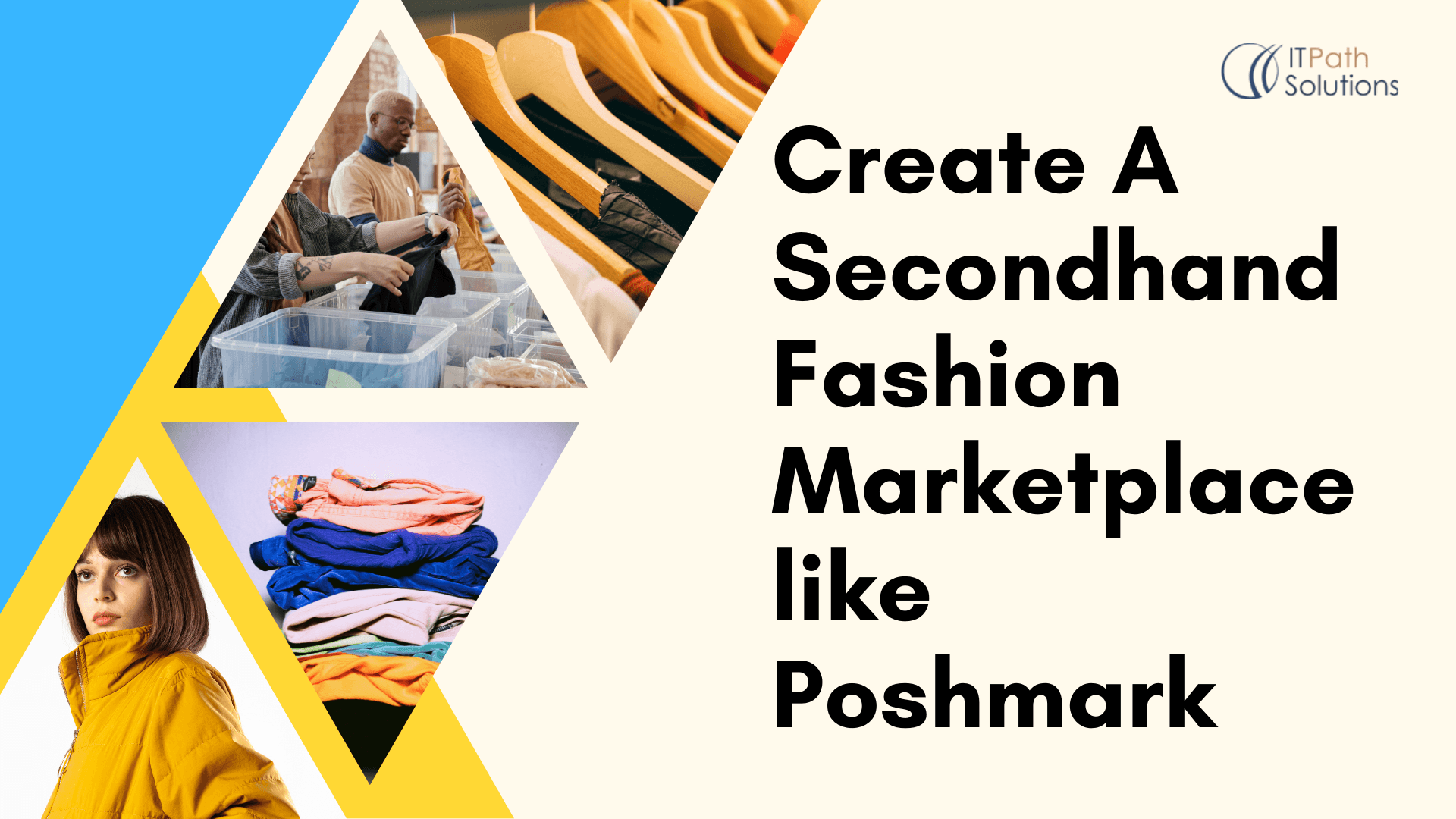 Introduction
Poshmark was recently acquired by Korean internet giant Naver for a  total value of $1.2 Billion. It has established itself as a leading marketplace for social e-commerce for second-hand fashion. With its peer-to-peer model, Poshmark was generating millions of dollars in revenues without any inventory or warehousing. It only facilitated the transaction between two users and charged a fixed fee above $15 or $2.95 for transactions under $15 of value. Poshmark is now expanding into Canada and Australia after a successful operational launch in the US as a social marketplace. 
Poshmark does pride itself on being environmentally friendly as used clothes being reused reduces the environmental footprint of producing new clothes. Many users who are environmentally conscious would prefer to buy used clothes instead of purchasing newer ones and increasing their carbon footprint. Other users may opt for the price advantages that a used item offers.  Poshmark can be identified as a social commerce marketplace where users gather to buy and sell items from each other unlike a traditional eCommerce platform where the sellers are offering items to the buyers as a business transaction. Here users may sell for a multitude of reasons including commercial and noncommercial reasons such as emptying out cabinets or shifting to a new place.
What is A Social Marketplace?
A social marketplace is a platform where buyers and sellers can make a profile and start selling or buying items or services. Much like social sites where the focus is on establishing connections and sharing content, here the focus is on connecting users to facilitate a transaction. One user will be interested in selling a particular item while the other will be interested in buying it. Also, the platforms allow users to create communities where common interests such as fashion, and home decor can be discussed and items related to the topic in the discussion can be shared. 
Social commerce tries to bridge the gap between having a user base for your products and selling them online. With a social marketplace, you have a readymade set of users who will buy your items and provide valuable feedback, and become advocates to other users. It also creates a platform for other users to sell and buy products from other users directly. It also makes the process of buying and selling a bit more interactive than just an online storefront. The key advantage of a social marketplace over a traditional online eCommerce front is the constant communication that takes place between a  buyer and seller.  This communication allows the seller to improve their products, offer better items and packages, and increase sales by offering customers exactly what they want.
Custom Social Marketplace Development like Poshmark
Poshmark as stated before is a second hand marketplace based in the USA. It allows users to buy and sell second hand items such as furniture and clothing and other accessories and items that might be lying around their house unused. Posh Mark was founded in 2011 and since then it has grown by leaps and bounds. 
Poshmark offers nearly 900 different types of brands and most of them are less expensive than retail prices of the same items. Poshmark operates on making the buying and selling journey of second-hand items easier than before. Users love the easy process and intuitive interface. 
To develop such an app, you need to understand the overall business model explained in the above paragraphs above,
Key Features of Custom Social Marketplace Development
Key Features for Buyer
Social Login
Buyers can easily log in using social media or connected email IDs. Developers can connect the relevant platforms' APIs for easier logins.
Deals 
In this section, the user who wishes to buy items can go to the deals section to find the hottest and trending deals and search for the right items and deals using various filters. 
Timer
With a timer, a user is made aware of when the deal is expiring so that the user can make a buying decision quickly. 
Peer-to-Peer Chat
With peer-to-peer chat, the buyer can contact the seller and both can initiate a chat to finalise the deal. 
Filters and Searches
To find the desired item, the buyer can use filtered searches to quickly find the desired items.
Listing Feedback
Buyers can leave feedback on a listing and their review of the product after use. 
Features For Seller
Inventory
Sellers can add and update inventory according to sales and keep a track of the product inventory. 
Bulk Upload
Sellers can bulk upload the products and list them for selling to the buyers on the app. 
Product Information Options
Sellers can upload product information to provide the information to the end users who want to buy the product but want to know about the product a bit more before purchase. 
Shipping Selection
The seller can provide shipping options and charges to the end user for the products listed. 
Discounts 
The seller can provide discounts and offers to entice buyers for the products listed. 
Ads & Promotion
If the platform is enabled for ads, the seller can run ads for a listing or multiple listings to increase the chances of its sale. 
Fire Sale
Sellers can announce a fire sale to list items at massive discounts to clear inventory for subsequent seasons or faster sales. 
Garage Sale
In a garage sale, the user will put all of his or her inventory on sale.
Custom Shop
Users can create custom shops where they sell some types of items on sale. A custom shop for clothing, another for furniture etc.
Conclusion
There is a lot of scope post covid in all types of B2C or C2C shopping apps. People have switched to online shopping at a faster rate than before and as such, there is a lot of latent demand that can be tapped into by aspiring entrepreneurs. 
Do let us know if you are interested in exploring this idea further for a custom app.
Posted on November 16, 2022 by Keyur Patel