IT Path Solutions Receiving Rave Reviews On Clutch
Uncategorized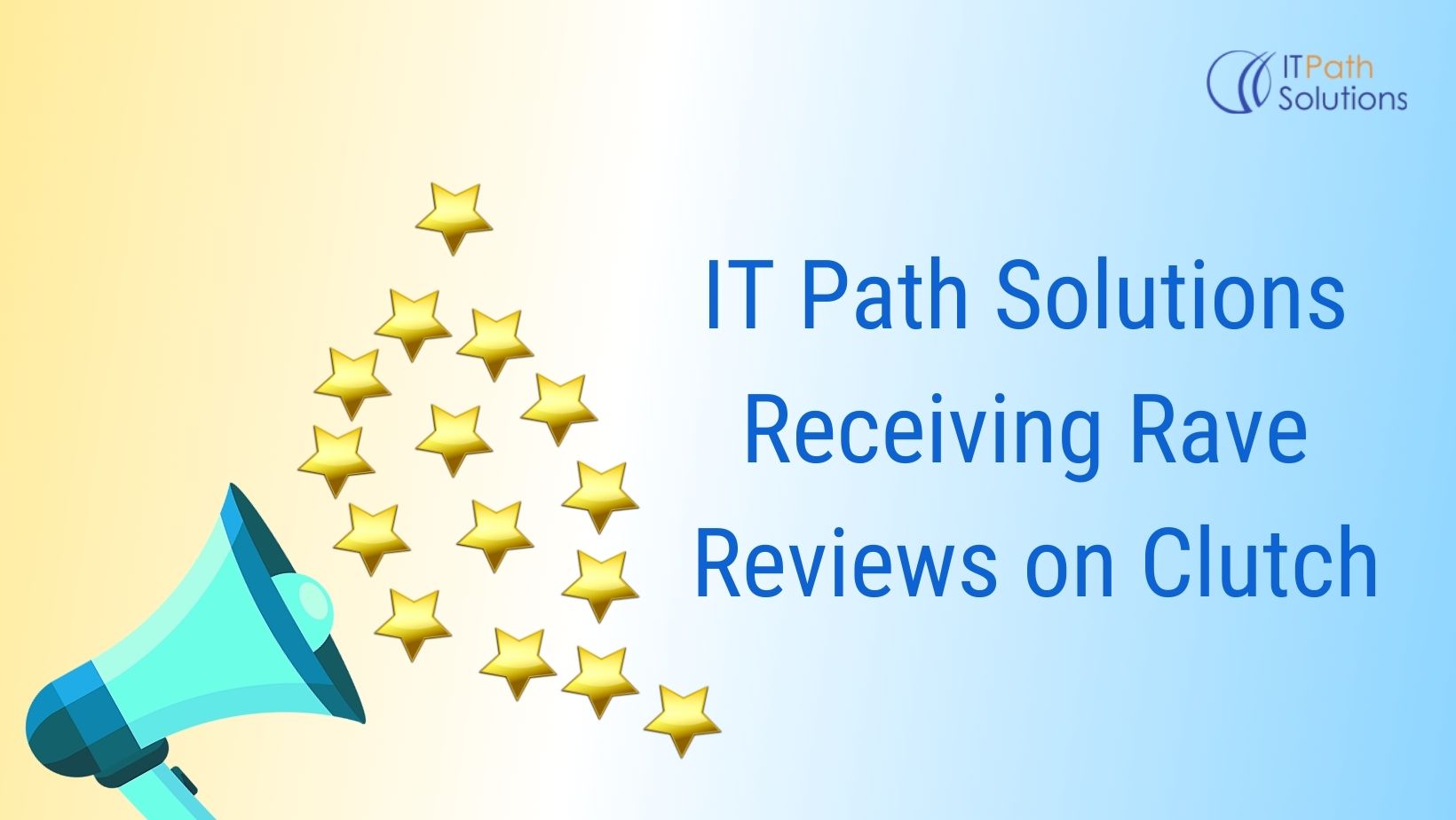 At IT Path Solutions, we help companies achieve their goals by delivering innovative technologies. We're a tech consulting and development agency that focuses on web and mobile app development, enterprise product engineering, AI, IoT, Blockchain, cloud consulting, and more. Since 2012, we've been working with businesses of all sizes and leveraging our expertise with modern technology. With over 2,000 projects across 16 industries under our belt, our team can provide a solution to any business problem.
Top Rated Development Agency
Recently, we received reviews on Clutch that proves our expertise as a development agency. Clutch is a B2B listing resource and reviews platform based in Washington, DC. They evaluate companies based on their quality of work, industry experience, and client reviews. Their team of analysts conducts in-depth interviews with clients about the quality of their engagement with service providers.
The first review was about our engagement with a software development agency. They were a return customer who hired us due to the quality of our work and communication skills. We supported their team's various efforts, and brought them back to their timeline. We worked on bespoke and complex mobile and kiosk applications for restaurants. With five resources deployed for the project, our team utilized their expertise on Drupal and Android.
We delivered our tasks on time and within budget, while maintaining the highest quality of work. The client praised our team's varied skillset, flexibility, and dedication. "They work quickly," said the digital project manager of MetApps Ltd. "They also provide last-minute or next-day scheduling, which we appreciate." 
With that, we're very happy that the client has rated us five stars across the board!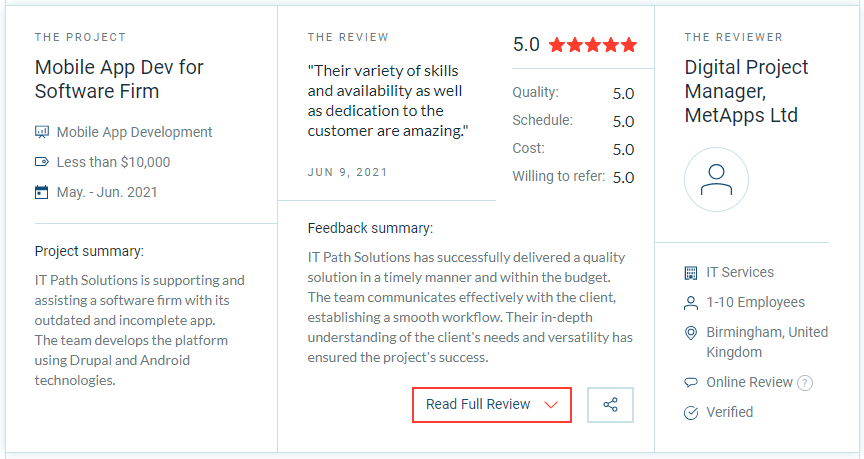 Another review came from a digital marketing agency, which we have also already worked with before. They rehired us due to the success of our previous engagement. We assisted their team by repairing their WordPress website, which was beyond their skillset. We checked the site and communicated with the client as we resolved the issue.
We successfully repaired the site in one month, returning it to its previous condition. The client praised our collaboration skills. "Their communication is exceptional," said the director of the digital marketing agency. "All messages were replied to quickly, which gave me peace of mind knowing that the project was moving forward." Additionally, they commended our team for their "fast and responsive work."
Due to the efficiency and smoothness of our partnership, the client again gave us five-star ratings across all metrics!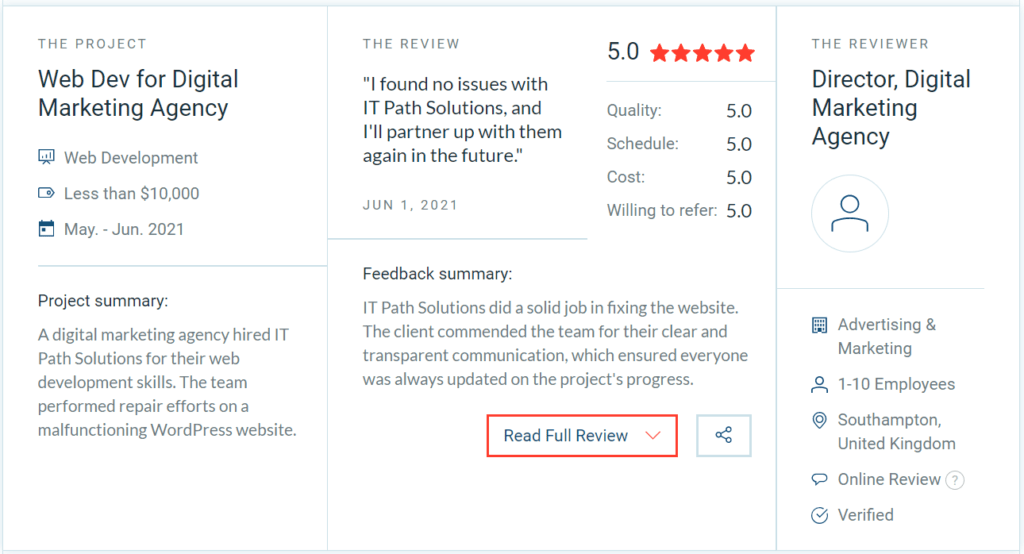 Incidentally, we're thrilled to announce that The Manifest honored our team's hard work and named us a Top Mobile App Developer for 2021! The Manifest is a business news site that compiles and analyzes practical business wisdom for innovators, entrepreneurs, and business managers. Users can browse past projects of the agencies listed on their platform. That said, we're very proud to be listed among the best in our industry.
"We are thankful to everyone who took the time to review our work. Your feedback has been insightful in pointing to us which direction we should take as an organization. Likewise, your praise motivates our team to further improve our services" – says Krish Nair, Director of Sales, Marketing and Technology with IT Path Solutions.
Do you have an application idea or need of a technology consulting partner? Contact us today, and we're more than happy to walk you through the many ways we can provide help to be the part of your success !
Posted on June 28, 2021 by IT Path Solutions - Marketing Team