Hiring Offshore Development Team in 2022
Uncategorized
As per statistics, the global offshoring industry is worth nearly $93 billion dollars in 2021. Many enterprises and even startups are looking to augment their IT needs with an offshore development team. By hiring an offshore development team in 2022, companies are hoping to avoid costs related to permanent hiring and training by hiring offshore development teams.
One other major advantage is that by hiring from outside, companies can access a potentially unlimited talent pool. Hence, after looking at these points, it makes sense for both startups and enterprises to hire an offshore development team.
Main Drivers of Hiring Offshore Development Teams
As per industry-based outsourcing surveys by Deloitte, in a survey conducted mostly on large scale enterprises, most organizations prefer offshore development for cost-cutting and to not get distracted from core business functions.
Let's discuss some other drivers of hiring offshore development teams.
Lower Overheads
When a startup or enterprise hires employees, it has to factor in multiple costs like office space, insurance, benefits, loss of productivity due to leaves and the monthly payroll for every employee.
When companies hire Offshore development teams, companies can negotiate hourly rates and avoid having any real overheads, with differences in cost of living between the client's country and the remote team, companies can save money due to cost differences in terms of purchase parity and wages.
For small scale enterprises and startups, they can divert the savings towards creating a better product and on offering better experience or deals to customers.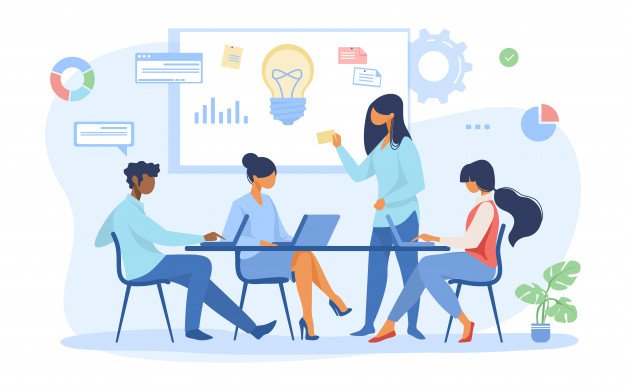 Productivity Gains and Faster Implementation
By hiring an offshore team, you can avoid noncore activities such as managing HR functions or handling employee issues and morale. You can simply focus on the project and the progress of the project.
By augmenting teams on the go, you can add new skills to your team quickly and quickly develop your product. If you were to hire from scratch in-house, you will repeat the hiring cycle for each new skill needed.
More Talent Options
You can hire from anywhere in the world and have access to a large pool of talent of experienced software engineers, mobile app developers, designers and architects as per your needs. You can augment your team as per the project scope and progress on the go with offshore teams.
Adaptability
With offshore teams development, you can move and shift your development teams around, hire and downsize as per the project needs and stages and generally keep complete control of the teams during the development stage. With in-house hiring, you will have to hire and augment as per local laws, norms, and talent availability.
Main Factors for Hiring Offshore Development Teams
While offshore team development has its advantages, it still needs to be done in a systematic manner.
Specify Requirements
Identify the needs you are trying to address. What features are a must in your MVP that is Minimum Viable product or the most basic version you need to launch your product in beta. What will be the tech stack you will use? While it's not necessary to have every answer but it helps to have at last some clear idea. You can develop a more detailed plan with the help of app experts and consultants.
Budgeting
Budgeting is a very individualized requirement and there are no clear-cut answers or templates you can use for budgeting. Before setting up your budget it will be more useful to specify your requirements so that you can streamline your budget and cut out what you don't need or maybe you can add those requirements later on instead of in your MVP.
Deciding the Developers
To select the right developers, you need to prequalify them according to several factors such as: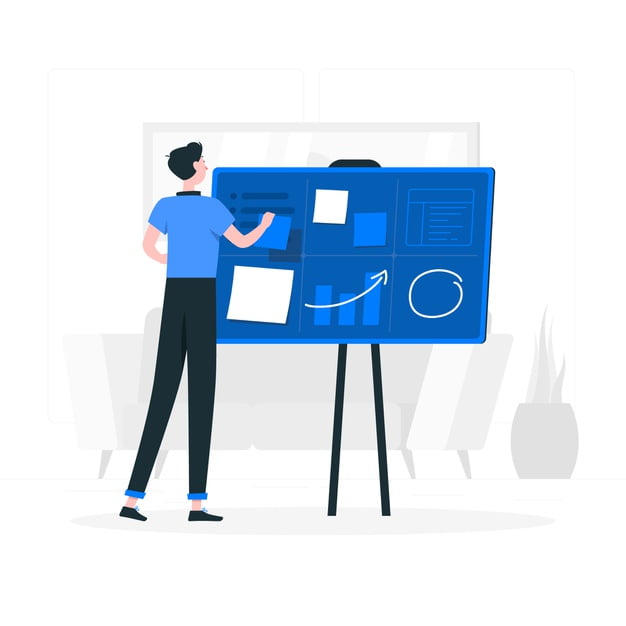 Experience
By using case studies, personal interviews and overall experience related to your industry, you can gauge a good estimate of how useful the developer will be. Relevant experience is more useful than the overall experience.
NDA & IP Transfer
You need to have complete control over the code being developed. Always sign a Non-Disclosure Agreement and IP rights transfer beforehand.
Work process of the Developers
For a smooth working process, make sure that you are aware of the developer's work process, their interactions, periodic calls, project milestones. By making sure that you are aware of all their stages and work processes beforehand, you will be able to manage your offshore team and project better.
Decide On The Payment Model
Most offshore development providers will offer you two types of payment models.
Fixed Price: It is exactly as it sounds. You will pay a fixed price for the entire project. The main drawback of this pricing model is that you can't add additional requirements on the go. Also, you will have to pay about 25 to 30% more to cover any risks.
Pay As you Go: With pay as you go, you hire a team and pay them based on hours worked or milestones reached. The main advantage of this model is you can add or remove members on the go and as per project needs. Most offshore development companies prefer this model as they can provide better services and streamline consistent revenue.
Project Management & Keeping In Touch
Use a project management tool and methodology such as Agile, Jira, Trello, Monday or any other tool you and your team might prefer and make sure to communicate with your team and provide timely feedback so they don't feel like they are on their own. Ask for regular deployments after each milestone or on a periodic basis.
Keep Time Differences In Mind
Due to different time zones, your team will be working while you are resting and vice-versa. To provide a smooth workflow, always leave timely feedback and plan beforehand.
Conclusion
By using the tips and tricks of this article, a startup owner or an enterprise stakeholder looking to develop an app or just an MVP can streamline the entire project, hire the best possible resources and rationalize their budget.
If you are looking to develop any type of project do drop us a line below and we will be happy to offer you NDA-backed consultation to take your project further.
Posted on April 13, 2021 by Keyur Patel